Your new webseries Year of the Snake - in a few words, what is it about?
It's about a new born baby literally being thrown out into the void into this reality and having to make sense of it. He has no one to help him, he only has this weak passive stoner who lives life on autopilot. And you know I'm trying to create my own mythology
What were your sources of inspiration when writing Year of the Snake?
Batman from 1966 and Grant Morrison's run on Animal Man. Morrison puts himself into the comic he is writing and tells Animal Man sorry I killed your family but we need some drama in this book. I really just wanted to make something that existed in its own world that feels like ours, but doesn't play by the same rules. Something that was about itself and about the form. And the origin of Snake is just borrowed from the Silver Surfer - the story of a person in order to save his world from a monster who eats worlds, Galactus, he becomes his super-powered servant. He becomes the herald of Galactus. Showing up to planets and announcing death is coming. I always saw Silver Surfer as the herald of death.
Was Year of the Snake intended as a webseries from the get-go?
Kind of we had planned out like a 3 part short film series where Snake and V need to literally build God. They would defeat like Thor, and Cain from Cain and Abel and the Mouth of Dog was always there. And collect these relics that represented different ideologies but the stories would be grounded and Snake was basically Henry Rollins. We wrote it and sat on it and decided to make a different project instead - a feature. We had planned to shoot a feature film called Rhino about very different content, a movie more dramatic and grounded actually. But the lead actor had to bow out last minute. So we had all these people and all these days off scheduled for shooting. So danny Said hey let just make Year of the Snake. So we crafted a brand new arch and shot that over the next several months instead of the feature. A different actor almost played Snake! Once Pat was cast the character changed completely and for the better. Writing was fun, Luke, Danny, Pat and me just sat at the table and drank coffee and and shouted and cried and laughed and passed around a book on all these ancient world myths and Kraven's Last Hunt and watched Batman Forever and The Master - we threw all these ideas on the white board and then that eventually became the show.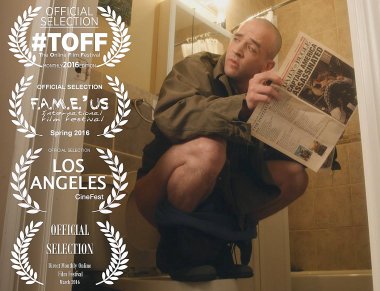 With Year of the Snake being closely related to the superhero genre, is that a genre you're at all fond of, and why (not)?
I've been a comicbook fan since my dad took me to the comicbook store and got me a Batman vs Predator comic. It all started with Batman. These characters who resemble so much of what we want to see in ourselves. We see Batman and we're like, hey if i took some karate classes and took some community college courses on detective work and forensics I could be Batman! We like to see ourselves in the heroes - take Spider-Man, this guy sacrifices his life daily for US!! He ruins his relationships and lies to loved ones because he is compelled to love us! Compelled to protect us you know?! We are always looking for that hero to come save us from ourselves - a savior that cannot be corrupted or bought and that's what superheroes promise us. They are the new myths, the new Gods you know? Look to comics for how to treat others. If we just realized it's just us here, we're all alone, all we have is each other, then maybe we would all be superheroes.
Do talk about Year of the Snake's special brand of humour for a bit!
You know really it's just looking for any way to mock something going on in the scene in or in the drama. The rule was 'when something gets too dramatic, cut the legs off.' Some of my favorite moments were born from improv too! I love stupid. I love stupid cringe-worthy humor that is borderline not funny, that's what makes it funny to me.
What can you tell us about your directorial approach to your story at hand?
I just wanted to make sure it was genuine when it needed to be and really fucking stupid when it needed to to be. When we get serious we let be serious but never tread too far into drama - make sure the tone is still very light. I just like my stuff to be bizarre. I don't care if you hate it or love it, I just want a reaction. I'm also very conscious of what gets me off or feels correct to me you know? If we planned a scene to go a certain way but on set I'm feelig something completely different I'm going with that on-set choice. It's all about intution for me. My biggest thing is brand recognition. I want a Nic Collins film or a Twin Visuals film to be its own thing. I want you to see something I made and say "oh yeah thats a Nic Collins film" you know?
Do talk about Year of the Snake's cast, and why exactly these people?
I try to work with the same people on every project. Once you figure each other out on set and see how everyone vibes together there's this like mental telekinesis happening and we all just get on the same page. Thats the real magic you now the magic of filmmaking, i love working improvisers too it makes your job easier, and your written dialogue sounds and feels more true. Shoutout to daaang Judy Dench and Katalin Larson. Shoutout to FND Films who I love working with so much they are brilliant filmmakers and actors and love to play with me. They helped out so much and gave us so much gear and props for Year of the Snake. Oh boy Orlando Lara that sweet sweet man. He's this big old bastard who plays the most confident sexual creep as Mouth of Dog, but in person he's just this big quiet sweet heart!! When the shoots went late and everyone was just over it and laying down waiting for the next shot, there's Orlando standing up "yeah sure I can do another one."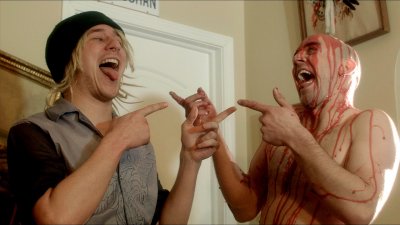 What can you tell us about the shoot as such, and the on-set atmosphere?
I'd say I try to make my sets encouraging to creativity and loving. It's just loose and fun and relaxed. When you work on a Twin Visuals set my goal is for everyone to leave WANTING to come back play with us again! It's just fun, it's the most alive I feel when I'm directing and goofing on set with everyone. Then after wrap we all get fucked up and watch dailies and tell each other how great we are! Just positive vibes man! Positive happy loving vibes!!
The $64-question of course, where can your webseries be seen?
https://www.youtube.com/channel/UCigYQMXY2p8Xa6Mfo9dT_rQ
https://www.facebook.com/yearofthesnakewebseries
http://yearofthesnakewebseries.tumblr.com/
Anything you can tell us about critical and audience reception of the series?
It's been officially selected by 6 fests so far, which is good, and its gotten some very positive blog write-ups and only one very negative review on Daily Dot, look that shit up! But the way I see it - if someone goes out of their way to write an article on your piece - love it or hate it - it got under their skin, bitch!!! He wrote this pretentious old white man type review judging it for its chaotic and bold style and totally not understanding it. He referenced MySpace for godsake! MySpace!?
Will you ever revisit the world of Year of the Snake in form of a sequel or something? And/or other future projects you'd like to share?
i wanna keep Year of the Snake alive forever!! I would recast the main leads every season and make it like a comic book where it's just this playground for ideas to be torn apart and explored! Perfect world, season 2 would be a western but set in a 60s Star Trek built set. Like a desert and caves but covered in purple sand. And water is like gelatin. And horses have human faces! Push the otherworldly vile sci-fi/sexuality stuff but in the western setting! Always maintain the Year of the Snake mythos; Snake is always sent to to kill the Special - Desolate One is always looking for the Special - the false prophet - the hunter ... the ochos.
What got you into filmmaking in the first place, and did you receive any formal training on the subject?
Playing with toys and reading comics is where it all comes from. I already had these backstories for the toys from the comics and could essentially improv storylines with my toys and create all new stories for Batman and the Hulk! My brother and I would make movies as kids we did a James Bond-type thing called 006 and 008. All through high school my friends and I would make movies, I made a Watchmen feature film when I was a junior in high school, look it up its online!! Shout-out to Rick Snyder and Marko Nisevich, Reid Schultz, Kristin Webster, Brian Patterson.
What can you tell us about your filmwork prior to Year of the Snake?
Well I think the recurring theme is just the existential loneliness and how futile your wants and goals are. I love characters. I love putting myself in my characters - the good and the embarrassing. A lot of my previous work has been about real people dealing with love and sex and making choices that wind up hurting you and having no idea what or who you are even though you think you really have it all figured out. Also made a lot of comedies that mock various forms such as ghost hunting shows or political talk shows. I try to include topics about race and treatment of women in media as well.
How would you describe yourself as a director?
I don't romanticize what I do you know? making movies is just me getting shit out of my system.
Filmmakers who inspire you?
John Cassavetes, Kubrick, Refn, Bergman, Mike Leigh, Jean-Pierre Melville, Leone, Robert Downey sr, Gaspar Noe, Joe Swanberg [Joe Swanberg interview - click here], Kevin Smith, oh man and I gotta give a shout out to my peers whos work inspire me too! Ryan Ohm is probably my favorite director out there. Emily Esperanza is a dark genius. Chris Birkmeier just breathes filmmaking! Hannah Welever, Aidan Brezonick, Elijah Alvarado, Michael Lyle, FND, Ryan Nanni, Sam Bailey, Austin Vesely, Patrick Kennelly, Ben Fout, Tyler Holme, Punctuation Films, Alex Bohs, man so many brilliant directors I'm lucky to know and been inspired by a lot of their shit!! I'm sure I'm leaving people out, there's just so many people who right now are making next level stuff.
Your favourite movies?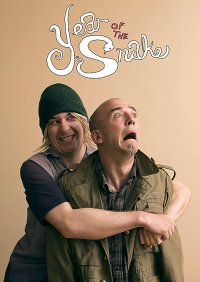 Feeling lucky ?
Want to
search
any of my partnershops yourself
for more, better results ?

The links below
will take you
just there!!!

Find Nic Collins
at the amazons ...

amazon.com

amazon.co.uk

amazon.de
Looking for imports ?
Find Nic Collins here ...
Something naughty ?
(Must be over 18 to go there !)

Malcolm X, Billy Jack, Shadows, The Thing, Paths of Glory, Shame, Once Upon a Time in the West, Husbands, A Woman Under the Influence, Wild Strawberries, The Virgin Spring, Bleeder, Pusher, Le Samourai, Chasing Amy, Putney Swope, High Fidelity, SLC Punk, Batman Forever, The Texas Chainsaw Massacre, A Scanner Darkly, On the Silver Globe, Hellraiser, the animated Robin Hood from Disney like the 70s, Naked, Irreversible, Boyz n the Hood, American Psycho, La Haine, Bad Lieutenant, In Bloom.
... and of course, films you really deplore?
I fucking hated The Big Short, I fucking hate movies about white men arguing about money! Like I fucking hated The Wolf of Wall Street! I just can't find it inside of me to care about those characters. I start to lose my mind. I really hate insincere films like rom coms that have these female characters whose entire goal is to find the right man! That's gross! Or like American Sniper that's kind of romanticization of the american military product fucking horrible! Oh man, and I fucking hated that piece of dishonest shit That Awkward Moment.
Your/your series' website, Facebook, whatever else?
@twin_visuals
Anything else you're dying to mention and I have merely forgotten to ask?
I would love some fucking love donuts man, donuts and a giant ice coffee... or greasy chinese food and a 6 pack of PBR tall boys.
Thanks for the interview!