Your new movie Take My Breath Away - in a few words, what is it about?
It's important to note that the story takes place in April 2020, at the height of the Covid-19 pandemic, where virtually all non-essential businesses and schools are closed, and young people are forced to use the internet for all social interaction. In this "new normal" boredom reigns, both for humans and for demons! So to stay amused, demons from hell use a demonic internet app to befriend then murder socially distanced young people who are stuck at home in their rooms. The app called Take My Breath Away challenges demons to convince potential human victims to say the magic words "take my breath away," which immediately induces a "demonic sleep" - in other words, kills them. The demons get points for every successful kill.
Now how did the project fall together in the first place, and how did you come up with the idea to make a movie under lockdown?
It became apparent on or about March 15th, 2020, that all of my planned shoots would be indefinitely postponed. I was about to start shooting the third and final segment of my serial killer trilogy. I had already tackled John Gacy and Dean Corll in The Killer Clown Meets the Candy Man and Jeffrey Dahmer in The Cannibal Killer and was about to tackle Dennis Nilsen and Ted Bundy in It's A Serial Killer's Life (a cross between a historically accurate serial killer docu-drama and the beloved Christmas story It's a Wonderful Life). I know, sounds odd. You'll see what I had in mind IF I ever resume production on this.
Anyway, as a filmmaker, I was beyond depressed! Then I saw a few pandemic themed short films (about 2-5 minutes in length) popping up on YouTube, created by indie filmmakers like myself. The ones I saw were pretty much solo acts depicting dismal images of worst case quarantine scenarios, the end of the world, and such. The ones I saw were both mostly compelling and depressing, but extremely creative. Then solo musicians started posting videos of their music. Then even "regular" people started posting stupid family dancing and singing videos depicting their personal quarantine hell. If "regular people" could make videos during the pandemic, I knew I could as well. So I started thinking about ways to utilize multiple actors, having each one shoot their own scenes at home, then tying them together. You have to understand this was at the same time mainstream media was also trying to figure out how to keep their programs going remotely. Schools and businesses were ahead of the game with virtual online content, so I figured a story that utilizes this same remote technology would be the easiest way to go. The biggest challenge was to find a decent story, and then find a bunch of actors willing to shoot it with me.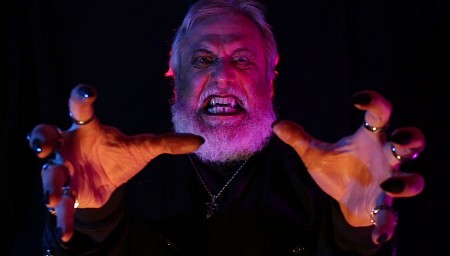 What were your sources of inspiration when writing Take My Breath Away?
Obviously, my idea is not totally original. There have been other horror films that uses social media and virtual reality as a source of horror (Unfriended comes to mind). Originally I thought, suppose the virus mutated enough to find its way through the Internet, thus claiming lives even during strict quarantine. At that time, young people seemed almost immune to the threat of Covid-19, but suppose that wasn't the case. Suppose no one was safe, not even in isolation. Of course, if you've seen any of my previous movies, characters generally die horrible deaths, so part of the challenge was to figure out how to kill people remotely. I wanted my movie to be topical, relevant, but entertaining. My wheels started turning, but I knew I had to work fast, as I knew other filmmakers like me were probably also trying to figure out how to make a movie as well in this unprecedented crisis.
What can you tell us about your co-writer Loki Eliot, and what was your collaboration like?
My co-writer Loki Eliot is a virtual artist who creates avatars and fantasy worlds for virtual reality forms of entertainment. I've collaborated with him on several projects. He's very creative, so I asked him if he had any ideas on how to shoot a remote virtual film. It was he that came up with the demons from hell and "Take my breath away" concept. This was on March 18th. He agreed to write a script. He had it done in a week. I thought it was brilliant. I worked on it a bit, then commenced the challenge of finding actors who'd be willing to do it.
Do talk about Take My Breath Away brand of humour for a bit?
I personally do not like horror comedies (like Boo for example), but I do think its important to have a sense of humor when creating horror. I'm not a fan of horror that takes itself too seriously. I do like dark comedy in horror, and scenes that depict irony or sarcasm that have humorous implications. I think there's something darkly humorous in the idea that even kids who are presumably safe and sound in their rooms (with their parents downstairs obliviously watching television) are extremely vulnerable to internet predators or evil that is far more ominous. So one may ask, what's so funny about demons from hell killing a bunch of innocent kids? Truthfully, I'm not sure. In this project I decided to let the actors define their own level of comedy in their respective performances. I was pleasantly surprised with the outcome.
What were the challenges of directing your actors remotely on Take My Breath Away, also taking into account that several of them were young children?
I supplied each actor with a copy of his or her scene ONLY, and a couple of pages of notes describing my vision of the project, and directorial advice regarding how to stage the scene and act it out. I also supplied some story boards for reference. I gave them two weeks to shoot (deadline: April 20th). Then I cut them loose. Certainly I wish I could have personally directed them, but having the actors interpret their characters and scene themselves added a certain degree of charm and amusement to the project. I could see some of the actors did it totally themselves. Others had the help of their parents or siblings. Many of them shot it on their phones. A few of them shot multiple versions of their scenes striving for perfection. I had only two of the actors shoot "do-overs" because I knew they could do better. Most of them I thought nailed it on their first or second take. The youngest actors seemed most insightful regarding their characters and death scenes. I did not detect much if any coaching from their parents. I could tell they were truly having fun doing it. I'm certain it served as a welcomed distraction from their online school work and social isolation.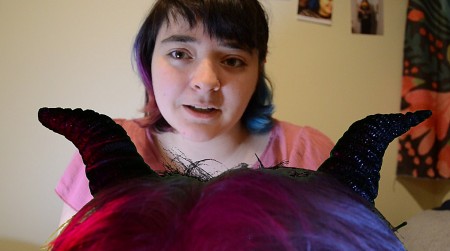 So what can you tell us about Take My Breath Away's cast, and why exactly these people?
I decided to ask only my favorite actors and actresses to do this. They range from age 9 to 60. I've worked with all of them before. Everyone involved is either a professional or semi-professional actor or film student. I first met most of the kids on the set of The Killer Clown Meets the Candy Man, while shooting a bunch of kids being entertained by Gacy's Pogo the Clown. I've since worked with a number of them in subsequent projects. I've gained the trust and respect of their parents. Besides my more extreme horror features, I've recently produced a number of "kid friendly" horror films with co-writer Loki Eliot. They are Virtual Wraith, The Secret Pool and There's a Monster in the Shed (imagine Goosebumps, except a lot of kids die horrible deaths). I've also worked with some of the older teens as well. The older ones are either high school or college age film students. I asked only those I believed would be enthused and would follow through in a timely manner. Of course, I've worked with Edward X Young and Jeremy Woodworth, who played serial killers Dean Corll and John Gacy in The Killer Clown Meets the Candy Man, and Eric Klimek who plays a killer killer clown in my short film Coulrophobia.
Do talk about shooting Take My Breath Away as such, especially under current restrictions?
Well, in this case, the actors did most of the shooting. I personally shot the Edward X Young scenes (maintaining proper social distance, of course). I had him actually interact with the actor's pre-recorded scenes to add a level of realism. The biggest challenge for me was the technical aspects of converting all of the actors' various video formats to a single compatible format, then editing it. I did most of the simple visual effects myself, but asked for assistance from my friends at Sandpit Studios for the climactic head-exploding effect. I scored it with pre-recorded cinematic music provided by Kevin MacLeod. I also used a bit of stock footage for the establishing isolation scenes. In short, the entire project was fun and challenging. I wanted to prove to myself that I could still create something relatively entertaining despite the restrictions. I also wanted to challenge my fellow filmmakers to follow suite and be creative, and figure out a way to start shooting again.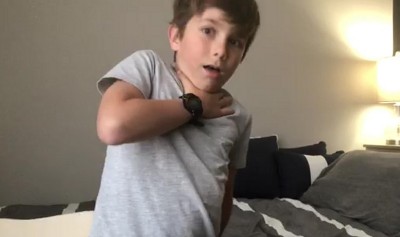 The $64-question of course, where can Take My Breath Away be seen?
I am happy you asked. As an independent film maker who actually does this for a living, I strive to generate some income from my productions, and am usually moderately successful. But in this case, I decided to make Take My Breath Away free. Essentially it's a gift to all those who helped me pull it off. Plus I wanted people to see it. I hope fans of independent horror will find it amusing, and again, I hope it serves to inspire other filmmakers to start making movies again. Here's a link to my YouTube page where it can be viewed: https://www.youtube.com/watch?v=QUz0-ghZHAI
Anything you can tell us about audience and critical reception of Take My Breath Away?
The movie has just been released on May 16th, 2020, just one week ago, so it's hard to tell if people like it not. All of the actors I showed it to were pleased with their performances. It received over 1000 hits within 24 hours of posting it on YouTube. That's not exactly "viral", nor does that necessarily reflect how many people actually watched it. I hope news of the film will spread, and people will watch it, and hopefully enjoy it, or at least appreciate it for what it is.
Based on the experiences you've had with Take My Breath Away, could you ever be tempted to make another "lockdown" movie? And/or other future projects you'd like to share?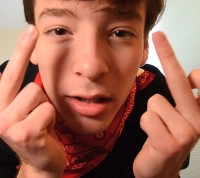 Feeling lucky ?
Want to
search
any of my partnershops yourself
for more, better results ?

The links below
will take you
just there!!!


Haha. I would certainly be willing to make another "lock down" movie. But it would have to be A LOT bigger and better than Take My Breath Away, and comparable to other "pandemic era" films that will surely start popping up soon. Whether or not the pandemic ends sooner or later, one way or another, mainstream as well as independent filmmakers will soon be making movies again. Take My Breath Away was unique, I think, because of its spontaneity and timing. It took a day to think about, A took about a week to write it, about three weeks to shoot it, and two weeks to edit it. It was conceived on March 18th, and released on May 16th. It's done and that's it. Actually, I'm hoping to start shooting something small scale again soon, the real way, not remotely. I just have to figure out how to do it safely and effectively. And if things go very well, I hope to resume shooting the rest of my serial killer epic in the fall. We'll see.
Your/your movie's website, social media, whatever else?
The name of my production company is THR Pro LLC. You can find information about my company here: http://thrprollc.com/index.thr?sid=onyCZVRc
But my actual film web sites where you can view information about this film and others is http://lawrencepsychiatricinstitute.com/
You can also find me on Facebook: https://www.facebook.com/pete.jacelone - come on and friend me !!!
Anything else you're dying to mention and I have merely forgotten to ask?
Remember... It could be worse, so keep on creating!
Thanks for the interview!
Thank YOU, Michael, for giving me the opportunity to talk about my film.