Your new movie Mt. Washington - in a few words, what is it about?
A woman is pressured to leave her bedroom and join her friends at a party that's happening right outside her door. The up-hill battle is that her ex is also going to be there.
What were your sources of inspiration when writing Mt. Washington, and was any of this based on personal experience?
Not really personal. I mean the film is based on those moments where you think an ex is going to be somewhere, and the whole time before you get there, you are worrying and scared and thinking back to everything, and making yourself mad and emotional. It's something we all have gone through. I have. I think it's funny though what the usual result of that is. If you watch the film to its end you will see how that kind of fear and thinking usually ends. So why do we do it to ourselves? I think it's hilarious. So everyone relates to it cause we all have done it.
Mt. Washington picks up a theme rather common in your films, that of the spurned lover finding it difficult to cope - any explanation why this comes up quite this regularly?
I get asked this a lot lol. When you look at different directors they always have their own reoccurring themes in their films cause that's what they're interested in. Some people like making comedies like that movie Superbad (which I don't like); some people like making gangster films. Others like Tyler Perry always make films about women coping with divorces or that kind of thing. It's something I really enjoy talking about. I write a lot of stories that aren't about breakups, that are inspired by shows like The Twilight Zone that I just haven't filmed yet, and I WILL film those, believe me! But this is what I mostly enjoy making films about. I can't really explain why I like doing it. I think I'd have to look really deep down inside myself, or think back to my childhood, or take a personality test or something. I'm ISFP. Are they romantics? Maybe that explains it, I don't know lol.
Another main reason is cause since my films are inspired by music, I listen to a lot of love songs like this song by Local Natives for instance. The story came on a whim in my mind. It wasn't based on a true story or pre-meditated. It just naturally came to my mind based on the feel of the song and the lyrics. It just happened.
You have to talk about the central song in your movie by the Local Natives for a bit, and what was there first, the song or your film (or your script that is)?
Yeah the film is inspired by a song by the Local Natives of the same name. The film exists only cause of that song. It was literally created for that song. I got the idea on a whim after listening to that song. I love it so much. It's unbelievably beautiful and yes, I do relate to it a lot. So I said, you know what? I'm making a film to this song. Something amazing happened. I wrote an email basically pouring my heart out to their publicist lmao. I linked our film Mt. Washington and asked her to watch it and see how perfect the song is for the film. She forwarded my email and film to the band's manager and he emailed me directly and told me "I don't know much about films, but I've seen a lot to see that you have a lot of talent." He said he'd forward my film to the band directly. Days later I got an email from the lead singer Taylor Rice and he said he really liked the film and was happy to let me use their song. We have been emailing. I was so happy and it was so amazing. Taylor is sooo cool and down to earth. I really am grateful for the band and the manager for letting me use the song. So I wanna say thank you to them. Mt. Washington would not be what it is without "Mt. Washington".
What can you tell us about your overall directorial approach to your story at hand?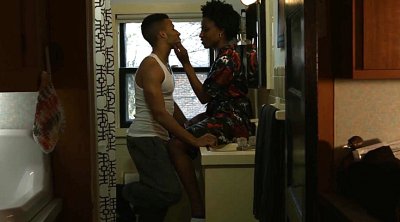 I think besides the amazing actors Sharley Paul and Shane Alexander, the key to the film was the storyboard. Every shot was well-thought out and none were unnecessary to the story. I really think I have grown as a director, when I look back to A Sister's Bond and What's the Problem with Bill Winer, and even Monae's Room, and then I compare our shots and story flow to Mt. Washington, I see a huge difference and huge improvement. I loved the room we used for the film. That apartment was awesome. I loved "The End" plastered all over her room. Lmao, talk about melodramatic. I loved that the room was green, which symbolizes anxiety. I wanted a variety of shots, I wanted it to be as creative and different as possible. I just wanted it to really flow with the music. I had the music in mind, I knew exactly which shots should go on particular parts of the song. And I wanted the story to be as emotional as the song, and as dynamic. The song starts slow ... so the film starts slow, with Sharley leaning up and her thinking of the gentle times ... and during the second verse you can hear in the instruments that the song becomes anxious. You can hear it in the guy's voice. He's getting restless the more he thinks and dwells on the subject ... so Sharley's getting anxious as well, her hand shaking while applying the lipstick, and thinking about when the relationship started getting tense ... then we hear the bridge and it sounds dynamic so I sped the film up, and then we hear the climax of the song when he repeats "I don't need to see you right now" (my favorite part of the song), and I loved adding the shot of her standing there staring at the door, all dressed and ready to face her fear. UGH SO AWESOME. This was the most creatively fulfilling film for me so far.
Do talk about your cast for a bit, and why exactly these people?
Sharley Paul stars in it and this is actually her first time acting in a film! Which shocks me cause she did amazing. Absolutely amazing. I loved her look first of all. She is a beautiful powerful black woman and I love representing that in my films. She looked like a black queen on the screen. Second, she was a mutual friend of a friend and we really clicked. We share the same goals and values and that is really important to me, working with people I get along with well who understand me, who I have things in common with, so we became friends. There needs to be a mutual respect, mutual understanding and chemistry when working with a person. This is just me personally ... I will definitely work with her again. Her performance was realistic, natural and emotional ... it came off so real. She did terrific. She brought in the "Jon" in the film, played by Shane Alexander. They are friends in real life, and you can see this cause they have natural chemistry on screen together, so it worked out great.
Your film only features very limited locations - so what kind of a challenge was it to keep things interesting, and where was it filmed in the first place?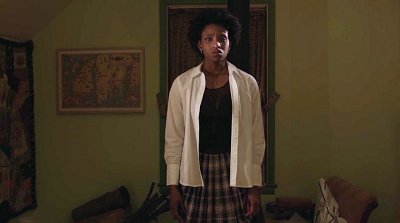 All of my films have limited locations (2 at the most), and it works out good. I've never had a problem keeping things interesting in my films (not counting the first 2 lol). The reason is because I don't write for location, I write for the music, and already have an idea of the shots and story before I even start thinking about location. I prefer lesser locations anyway cause it makes things simpler. But yeah things are already interesting before I even get to the part of location. I make the location work for the story. And storyboards are key to keeping things interesting. You can always tell if a film or music video is storyboarded well or not. If you do that the shots will never be boring or repetitive or unnecessary. They will always be interesting and mean something to the story. Monae's Room, Sometime Around January and Mt. Washington were all storyboarded. Last Words was not, and it was kind of difficult for me to keep things interesting with limited footage & no storyboard. I can't function without a drawing of what's going on in my mind. If I had storyboarded Last Words I would've been better off. Mt. Washington is the best film I have done so far, as far as story, editing, directing and storyboarding goes. I also want to point out the story itself is really good, so it was easy keeping things interesting. People seem to think a film doesn't have a story to it if it is not like other films (dialog etc). Just cause a film has a different narrative, no dialog and is led by music doesn't mean there's no story to the film. When I write, story comes first before absolutely anything. Story is the most important thing for me when it comes to film. I can be doubtful of myself as an artist sometimes like all artists, but one thing I know I'm very good at, is creating a solid story.
What can you tell us about the shoot as such, and the on-set atmosphere?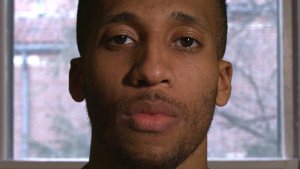 It was the best shoot I've ever been a part of. I booked an airbnb for my cast and crew so we could shoot the film and stay there if we finished late. We started shooting at Roger Williams park first around noon, then we moved to Providence and checked into the apartment and filmed there until 1am. It went really smooth, was so creatively fulfilling, and everyone worked great together. Chris Boylston was director of photography on it, and it ended up looking great. We had really interesting conversations with the cast on set. This cast was the most enlightened cast I've ever worked with. After we finished shooting we stayed up until 3am or 4am just talking about life, business, money and different things. I really appreciate Chris, Eileen, Sharley and Shane for staying up that late with me and not going to sleep on me. They stayed up during the entire shoot and kept committed to it. They didn't complain. They worked hard. This is what gets you more work in the future. Really grateful to have worked with them.
Anything you can tell us about audience and critical reception of your movie yet?
I just released it on my Vimeo so it's real early but I did post my teaser and some people had commented that it was "amazing" and said it made them really want to see the whole film. I was really happy to hear that cause it is so hard to make a GOOD trailer. A few people have watched the whole film and they complimented the actors' performances, the direction and editing (flow and double exposure), and how perfectly the music fit the story. The variety of shots, and double ending was also noted. I think people really like it. I'd say that's pretty good!
Any future projects you'd like to share?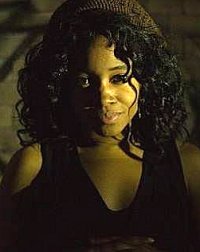 Feeling lucky ?
Want to
search
any of my partnershops yourself
for more, better results ?

The links below
will take you
just there!!!

Find Raeshelle Cooke
at the amazons ...

amazon.com

amazon.co.uk

amazon.de
Looking for imports ?
Find Raeshelle Cooke here ...
Something naughty ?
(Must be over 18 to go there !)

The question about why I make films about coping with breakups came at a funny time cause I actually wanna make another Monae's Room again. Mt. Washington is about a person who's just going through normal coping. She's normal. Monae was not normal. She was obsessive, possessive and mentally unhealthy. And even then I was holding back. I enjoy that stuff much more. I wanna do that again, but make it more ... adult? More real. I'm gonna do that next.​ That's the film called His Interlude.
At first I was just making shorts cause I genuinely enjoy it but I want to go outside my comfort zone. I want change and growth and meaning. I want to grow and push myself. I want to reach my potential. And if you feel there's a ceiling and that you can't grow anymore, or aren't being challenged enough, it's time for change. We have to believe in our talents enough to go outside our comfort zone and do something bigger, and really see how talented we are. So even though I'm still making shorts, like Mt. Washington & His Interlude and the next ones after that, they will all be a part of something bigger. I won't share too many details yet but yes, I do plan on making new projects.
Your/your movie's website, Facebook, whatever else?
http://www.vimeo.com/raeshelle
And check out my new website http://www.raeshellecooke.com.
Anything else you're dying to mention and I have merely forgotten to ask?
Thanks again for the interview!
Thanks for the interview!