Your upcoming movie The Tour - in a few words, what's it going to be about?
The Tour is about a town struggling economically, but it clings to its infamy of being host to the most haunted house in Britain, Darkmoor Manor. This manages to keep the tourists coming in and helps the town survive. Due to the number of mysterious deaths connected to Darkmoor it is closed to the public. However our tour guide on one particular day thinks he can get one of his very attractive American tourists into bed by offering her a personal tour of the house - but sometimes things are better left alone ...
What were your initial inspirations when writing The Tour?
Our inspiration was trying to utilise our love of the horror genre and make something we would want to see. We could have gone for all-out gore or something more psychological but we felt for our first film together, simplicity was the key. If you look back through the great horror directors, often their earlier and better work relies on a simple premise, very few locations and a small amount of integer characters. So if you look at films like as Halloween, Night of the Living Dead, The Texas Chainsaw Massacre and even Psycho, they all fit this. But we didn't want to do a typical slasher, as much as we love that genre. Therefore we plumped on a classic haunted house story as we're both big fans of The Haunting but wanted to do something different with it. You'll need to watch it to find out what.
Do talk about your partner in crime Alex Mathieson [Alex Mathieson interview - click here] for a bit, and what's your collaboration like? And how did you hook up in the first place?
Alex is a long time friend of mine. We have known each other almost 20 years now and first met working in a local video store. Twelve Monkeys had just come out and I fancied revisiting some of Gilliam's other work during my shifts. So I plumped for one which had the dust settling on it because no-one wanted to watch it anymore and put on The Adventures of Baron Munchausen. About 20 minutes into it, this kid walks in, straight up to me and asks "do you have The Adventures of Baron Munchausen in?" Begrudgingly I take the tape out and hand it over. That was my first encounter with him. And boy did he piss me off, haha. Two days later he returned it and then to my surprise he stepped behind the counter. We bonded instantly over films and music. We work very well together and he brings some great experience to the project, he is a creative director with MTV and previously E4. But this is our first film. He also has a number of contacts which are helping us keep the budget down to a minimum. Which is so important on a project like this.
How would you describe The Tour's approach to horror - and is horror a genre at all dear to you, and why (not)?
The Tour's approach to horror is to deliver you something that you feel familiar with but not add in all the clichés that come attached to it and try and add in a surprise here and there. We wanted to stay away from the typical teenager in peril, gothic mansions and guys in scary masks as it's all been done before and done really well. We didn't think there was anything to add to it. So we felt making it feel a little more like it could be you, in a town you know and really bringing that aspect alive to people which we hope will make it that little bit scarier. Sometimes horror is there to shock but we want to do something that will scare. It's tricky enough to do that in a feature but can be even trickier in a short - however, a short called Bedfellows proved that with the right approach and imagery you can provide something scary in under 2 minutes.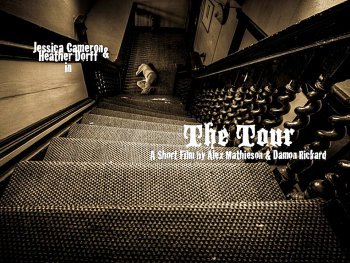 Horror is a genre very dear to me. My dad, who sadly passed away when I was just shy of my 9th birthday, brought home Jaws, Creepshow and The Texas Chainsaw Massacre when I was the ripe old age of 7. I enjoyed watching them but at that age struggled to cope with the imagery sticking in my head. My brother and my dad would watch horror films together but I couldn't join them as I'd had nightmares from the others. When I was 10, my brother convinced me to try again with John Carpenter's The Thing. I did and absolutely loved it. My eyes were feating upon something I had never seen before, even with the three I mentioned, The Thing was a whole other movie experience. I found a common bond with my brother which he had with my dad. I kinda feel like I've now got that bond with my dad posthumously. Very difficult to put into words but it's one of the few things I can say my dad and I shared a love for, even if it wasn't at the same time. The other is football. Our musical tastes are vastly different - but interesting fact, he was the first person in England to sign Bob Marley. True story, he released a song called Dancing Shoes on his record label Rio Records. Sorry, I have digressed somewhat.
So from 10 I became a horror addict. And haven't looked back. I have also made some of my best friends through a joint love of the genre - with perhaps the exception of sci-fi, it's unlike any other genre around in the way the fanbase behaves, comes together and shares their appreciation. The amount of horror genre festivals are a testament to its uniqueness.
What can you tell us about The Tour's intended look and feel?
We don't want it to feel like a modern day studio horror film as they lack any real personality, often done by directors-for-hire rather than lovers of the genre. But we do want it to look high end. So it's going to be a tricky balance to make. It's not going to be full of big houses and beautiful surroundings, like I said, we want it to be as though it could be your town this happens in. If you detract the locality of it from your audience then you risk detracting them from the film. Think about Haddonfield - it really is any town USA. And so Jamie Lee Curtis could be your friend so you care about what happens to her. Take the likes of more modern horror such as The House at the End of the Street, and their very specific surroundings with the woods and big houses with huge basements etc and suddenly you don't feel a connection with the central characters. People like Eli Roth and Ti West who are trying to bring back classic horror in a modern environment understand this. Hostel made its leads very accessible as did Ti with House of the Devil and The Innkeepers. The Innkeepers is something that was stuck in my mind as we wrote this one.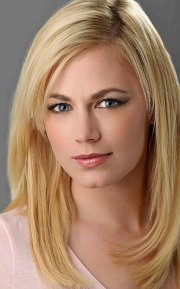 Jessica Cameron
Do talk about your two leading ladies Jessica Cameron [Jessica Cameron interview - click here] and Heather Dorff [Heather Dorff interview - click here] for a bit - and why exactly them and how did you get them interested?
Jessica is someone I have been following, not literally of course, for a while. Her work is difficult to get over here but I've managed to see a few things she has done and she's also very interactive on social media. I was really taken by her brief role in To Jennifer, where she very much felt like our character Morgan (was Margie but we more and more felt it sounded a bit, well, outdated). I really got see her determination and desire to fulfil the roles she takes, especially through her directorial debut Truth or Dare, which is kicking up a storm on the festival circuit as we speak. I contributed to her crowd funding campaign and we got chatting and became, I guess, friends on the social media apps. So I felt comfortable in approaching her to ask if she'd like to read my script. She agreed and liked it enough to say yes. So I would like to say that my charm worked wonders but I also hope that the script was strong enough. And for her, she gets an opportunity to shoot in London ...
She then recommended Heather to me for Cassie. I was familiar with Heather already as she was also a co-star in Truth or Dare but I checked out some of her work and saw she had the right glint in her eye and delivered the right amount of sass in her performances. She felt very natural and suited to the role. Luckily Heather was interested immediately.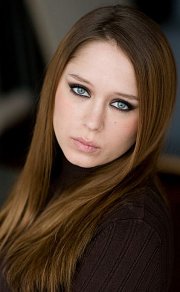 Heather Dorff
Anything you can tell us about the rest of your cast and crew?
Yep, we're exceptionally excited to have on board a fantastic director of photographer called Richard Bell. His work is stunning and will really give the look we are going for. We will be casting our male lead this week and so will be able to update everyone with that soon but we have some great actors that we're looking at. Our post production will be undertaken with a company that does work for MTV and E4, so we're getting fantastic experience for minimal cost and they'll be able to deliver important aspects such as colour correction for us but done very professionally.
I think a key factor for a film like yours is the right location - anything you can tell us about yours yet?
Happy to. If you take a look on our IndieGoGo site http://www.indiegogo.com/projects/the-tour-a-short-film/x/2929504 there is a short video of us going round it. It's a building in our coastal town of Portsmouth called Wymering Manor and is genuinely supposed to be haunted. This is one of the areas where I felt I wanted to move away from the typical haunted houses. They're always big, grandiose buildings which have to look inherently evil. I've never really understood why. I know it helps with creating the sense of dread, but if you shoot it right you can do this with a normal house. So we wanted something that was able to have a history to it but wasn't what you'd expect of a haunted house. If you look through England, there are vast amounts of supposedly haunted properties that aren't like you see in the films. So again it was about approaching the location with this sense of grounded in reality.
As far as I know, your film is still in its fundraising stages - so what can you tell us about your fundraising efforts?
Fundraising is tough. Experience from those that do it say at least 80% comes from friends and family, unless you have some sort of status (such as Spike Lee and Zach Braff who raised millions on Kickstarter). So it's essentially spending all your free time begging those you know to hand over their money. We have tried to put some cool perks on the site and it's trial and error if you get the valuations of both an achievable goal and the perks themselves right. We are putting in as much personally as we can and are hoping that what we raise through IndieGoGo will cover everything else we need to make it look as we want it to. We don't want to have to cut anything from the filming as we didn't have the cash for it. And whilst it seems greedy asking others to fund your work, it's there for those that simply don't have access to ready case to do it. And it can only help boost independent filmmaking, which I think is a great thing. I have personally put into a number of projects as it's something I think works. Do I agree with it being for films with larger budgets? I don't know. But certainly ones where people are starting out and just need a little help along the way.
http://www.indiegogo.com/projects/the-tour-a-short-film/x/2929504
Once your funds are raised, how do you plan to proceed - and any ideas yet when and where the film might be released onto the general public yet?
Well initially we'll be looking to get it into the festival circuit, ideally starting with Fright Fest, which is a UK festival I have been attending for a few years now. Then once the festival run is dying down, the people who got it as a perk will have initial access. We will offer this out once the film is complete as a perk on its own for anyone that isn't sure about contributing to a project which is in pre-production stage. So as for definitive dates that it goes out to the general public, it's hard to say as it will depend on how it does in festivals. As for when it does happen this will likely be online. We're not looking to make money from it. But if we can, and we have been given the hint that it's possible, we might do a public screening in the house it's being made in.
Any future projects beyond The Tour?
We're looking at doing a feature together, and I also have a couple of other shorts I have in mind that I want to do. One of which is an idea that is all about messing with people's emotions from happiness and laughter into pure shock and horror. For me film is not just about escapism, informing or entertaining, it is also about manipulating people. You make people laugh with a comedy or tense with a thriller, sad with a weepy and scared with a horror. I want to be able to change those emotions from one to another, which generally you wouldn't feel together in quick succession. This makes something memorable for the audience. You can't make a film which everyone will like, with perhaps the exception of The Shawshank Redemption - that seems to resonate with everyone which is certainly unique to that film, so for those that don't like it I'd at least want them to remember it. And hopefully we will be pulling that trick off with The Tour too.
How did you get into filmmaking to begin with, and did you receive any formal training on the subject?
My filmmaking has been limited to no budget things. I have done wedding videography and some music videos for unsigned bands. One of which was done in one take without a single cut which I was very proud of. So it's all been through myself. Being able to pull this off has certainly been a joint effort, but Alex definitely brings the industry connections to the table and the experience working with a larger crew which will help immeasurably on this as our crew will be very small. I personally have had no formal training and it has been all through watching and learning. A bit of a Ben Wheatley type - dropping myself in the deep end.
What can you tell us about your filmwork prior to The Tour?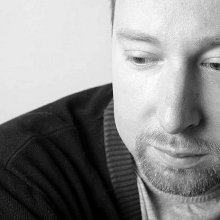 Damon Rickard
Well as this is my first film there's not much I can add to this one. Everyone has to start somewhere!
How would you describe yourself as a director?
My influences come from all over but I would certainly say that those that I would consider myself to be like are those that combine both character and look. Some just want the look such as your MIchael Bays and some are all about the character, such as your Steve McQueens. If I were to drop on one side, it certainly wouldn't be the Michael Bay side. With horror the most important aspect is character. If you don't create someone for the audience to care about then there is nothing there to frighten them. Outside of the horror genre I do tend to veer towards character-driven films like Glengarry Glenn Ross, Magnolia, The Way Way Back, Collateral, Doubt amongst so many others. So I think that will come through in films that I make.
Filmmakers who inspire you?
Not all are horror but John Carpenter, Paul Thomas Anderson, Brian De Palma, Jen and Sylvia Soska [Soska twins interview - click here], Martin Scorsese, Tony Scott, Spielberg, Hitchcock, David Lynch, George Romero (although not with his recent output), Sam Raimi, Michael Mann, John Landis, Ti West. There's too many to name but they all tend to be those that have started out small and developed as filmmakers. Not those that have made a sparkly music video and then been handed the reigns of a multi million dollar project. And most of my inspirations have dabbled in the the horror genre at some point.
Your favourite movies?
My favourite films are probably True Romance, The Empire Strikes Back, Magnolia, Jaws, The Thing, Day of the Dead, The Blues Brothers, Saving Private Ryan, Heat, Psycho, The Omen.
... and of course, films you really deplore?
Oh there's a fair few of these!! Survival of the Dead, Paranormal Diaries, Olympus Has Fallen, Pearl Harbour, The Omen (remake), Psycho (remake), The Phantom Menace (although I still watch it every year as part of a Star Wars day but it's just not a good film), Cannibal Holocaust (which is actually quite a good horror film but the animal brutality in it is something that should never have been done to make a film), Absurd. Again I could just go on but I think I'll stop there.

Feeling lucky ?
Want to
search
any of my partnershops yourself
for more, better results ?

The links below
will take you
just there!!!

Find Damon Rickard
at the amazons ...

amazon.com

amazon.co.uk

amazon.de
Looking for imports ?
Find Damon Rickard here ...
Something naughty ?
(Must be over 18 to go there !)

Your/your movie's website, Facebook, IndieGoGo, whatever else?
Our IndieGoGo site is http://www.indiegogo.com/projects/the-tour-a-short-film/x/2929504
My website is www.thefilmfanatic.co.uk
The Tour's official site is also on there http://www.thefilmfanatic.co.uk/#!the-tour/c1z99
Our Facebook is www.facebook.com/thetour2014.
You can also find me at https://www.facebook.com/namesy
We are also on Twitter - the film is @TheTourMovie and mine is @The_Modal_Node
Anything else you are dying to tell us and I have merely forgotten to ask?
Don't think so - good comprehensive set of questions. Really enjoyed answering them.
Thanks for the interview!
It was a pleasure - thank you for asking me to do it.