Your upcoming movie Sisters - in a few words, what's it going to be about?
Sisters is the story of Gwen, Selene, Ana and Skye. They are four sisters, sharing a house together and also happen to be witches. Gwen is dating Ray, an abusive, alcoholic jerk. One night Ray goes too far in his abuse and Gwen accidentally kills him. The sisters bury Ray's body in the woods, hoping to put an end to his torment. Some time later, a detective comes around asking questions about Ray's disappearance. Fearful of going to jail, the sisters do the one thing they can think of: Bring Ray back from the dead. As is typical when one messes with necromancy, the girls discover that while they brought Ray back, he's not quite himself. It seems he's returned with a few extra abilities, and is looking to use them on the ones who buried him...
What were your inspirations when writing Sisters?
The actresses themselves were a big inspiration. I wrote the script with each of them in mind for their respective characters, so I tried to do them each justice. Beyond that I checked out a lot of "witch" movies: The Witches of Eastwick, The Craft, and Practical Magic (which for the record, I had not seen prior to developing the idea but when I saw one message board commenter claim Sisters was a Practical Magic ripoff, I had to see it. Thankfully, other than a few similarities, the two could not be further alike). Now don't let the fact that those movies aren't your standard horror fare mislead you. This movie is going to be more Suspiria than Charmed.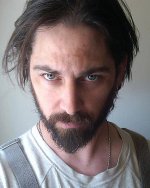 Ray Hryb
What can you tell us about your movie's approach to horror (as in suspense vs sudden shocks, atmosphere vs all-out gore and the like)?
It's going to have a little bit of everything I think. There's definitely some suspense, but also the sudden shocks. I don't think it'll be gory on a par of like a Fulci movie [Lucio Fulci bio - click here], but there will certainly be blood. Lots of blood. There's one scene in which Devanny's character gets absolutely drenched in blood. I'm really looking forward to that. I think horror fans will be pleased.
Do talk about your film's intended look and feel for a bit!
Well with Seregon, Devanny, Jessica and Melantha involved, it's going to look great!
With Jessica Cameron [Jessica Cameron interview - click here], Devanny Pinn [Devanny Pinn interview - click here], Melantha Blackthorne [Melantha Blackthorne interview - click here] and Seregon O'Dassey [Seregon O'Dassey interview - click here], you have four of the top indie horror actresses of the day in your cast - so how did you get them even, and what makes them perfect for their respective roles?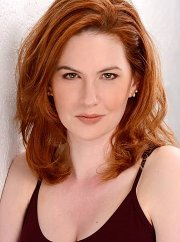 Seregon O'Dassey
They all owe me a ton of money. Seriously tho, I've worked with Seregon and technically Devanny on the Devil's Nightmare (I say technically, because I actually broke my ankle 2 days before Devanny arrived on set and I was unable to be there for her one day of shooting. My DP actually directed that day). Through them I "met" Jess and Melantha on Facebook. Seregon and Dev were always talking about how they've worked on a bunch of the same movies, but never at the same time. All 5 main actors have all sort of intertwined, but never all of them at the same time. So I just sort of came up with this idea of "The Expendables of indie horror", putting the 4 actresses together in one movie as a coven of witches. Naturally they needed an antagonist who could go toe to toe with these 4 strong women, and hence I thought of Ray Hryb.
What makes them perfect for their respective roles is the fact that the roles were written specifically for them. I think I was able to capture at least a little bit of each of their personalities for their characters. It's going to be a blast, no doubt.
You of course also have to talk about your male lead Ray Hryb for a bit - and any other key castmembers you need to mention?
Ray's an animal. Seriously, we keep him in a cage when we're not shooting. Then once it's time for his scene, we set him loose. He comes in like the Tazmanian Devil, whirls through the set, destroying everything in his path and leaving everyone wondering what the hell just happened. But in the end, it's all good.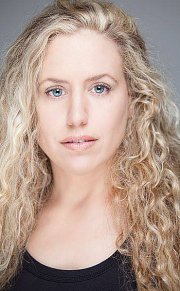 Melantha Blackthorne
We are also talking to someone who happens to be a big name in the horror industry. I can't go into details right now, but if we're lucky enough to secure his services, it'll definitely put this film over the top.
As far as I know, Sisters is presently still in its fundraising stages - so what can you tell us about your fundraising efforts?
We actually have the initial funds to get the movie made, however we did the campaign in order to help out with completion costs. Just because the movie gets shot doesn't mean you don't need more money. We have to pay for editing, sound design, music licensing, and most importantly, Visual FX, which will play a HUGE part in the movie. Then there's also festival submission fees and DVD production...
http://igg.me/at/Sisters-Movie/x/1714
Once your funds are raised, how do you plan to proceed - and even if it might be waaay too early to ask, any idea when and where the film will be released onto the general public yet?
Well once we raise the funds and get through post production I want to put it through the festival rounds a bit, see if we can generate some buzz, then eventually the ultimate goal is to get the movie distributed. We'll have a premiere for it, but I'm not sure where yet. I am shooting for a release sometime next year. Maybe a trailer for this Halloween, but we'll see how it goes...
Any future projects beyond Sisters?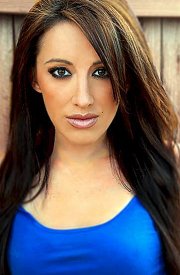 Devanny Pinn
Of course, I always have ideas for future projects. I'm not sure what it'll be at this point in time tho. I ran an idea by Jessica for something I'd like to do with her, and she was excited about it, so maybe that one. But I do have a script I've been wanting to produce for a long time but haven't had the available funds to do. It's called Die Sluts, Die! A sort of throwback to the 80s slasher films.
What got you into filmmaking in the first place, and did you receive any formal training on the subject?
I actually started out as a writer. I've been writing for as long as I can remember, and after high school I decided based on my love for movies I was going to do screenwriting. I had written a few scripts and placed them on this website called inktip.com, it's a site where producers/directors/agents can search scripts and possibly buy/option them to make. I had 2 scripts optioned through the site. The first The Wickeds, ended up starring porn legend Ron Jeremy and was actually released to DVD. The final product was... less than I had hoped for. The second script, RoadKill was made, but has yet to be released. By that time I had been working on a webseries that I had developed called Without You. After the frustrations with The Wickeds and RoadKill I decided I was going to try it on my own and from there Killing Brooke was born.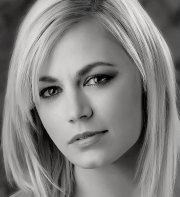 Jessica Cameron
What can you tell us about your filmwork prior to Sisters?
My first feature film was Killing Brooke. I wrote, directed, and produced it. I put together a fantastic group of actors, some I had worked with before on my webseries Without You. Others I auditioned, and that's how I first met Ray Hryb. He came in to audition for the role of Dagget Spade (head of an inbred clan of psychos) and he had the part the second he walked in the door. He just was Dagget. I submitted Killing Brooke to a couple film fests and it did win at the 2012 Killer Film Fest for Killer Scream Queen, for star Alex Fandel, and let me tell you, if someone is looking for a "scream queen" for their next project, Alex is your girl. She has quite the set of lungs on her. And she's nice to look at too. Killing Brooke has since been picked up for distribution through Wild Eye Entertainment, but no word on a release date yet.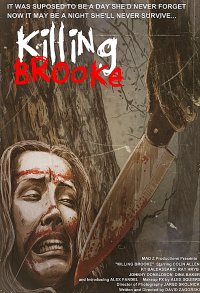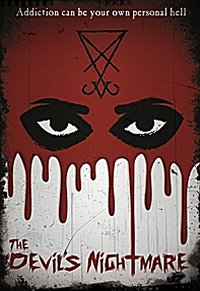 Feeling lucky ?
Want to
search
any of my partnershops yourself
for more, better results ?

The links below
will take you
just there!!!

Find David Zagorski
at the amazons ...

amazon.com

amazon.co.uk

amazon.de
Looking for imports ?
Find David Zagorski here ...
Something naughty ?
(Must be over 18 to go there !)

From there I wrote and directed The Devil's Nightmare, a remake of a 1970's Euro-exploitation film of the same name starring Erika Blanc [click here]. I'm not big on remakes, but I really liked the original and thought I could improve upon it, if even slightly. So I modernized it, brought back most of the cast from Killing Brooke and hired Seregon O'Dassey [Seregon O'Dassey interview - click here] in the Erika Blanc role and cast Devanny Pinn [Devanny Pinn interview - click here] as Satan.
(Both Killing Brooke and Devil's Nightmare can be purchased through the MAD Z website.)
How would you describe yourself as a director?
Someone once described me as a neo-Roger Corman type who makes B movies full of sex, blood and lesbians that make inventive twists on traditional horror tropes [Roger Corman bio - click here]. I'll go with that for now. Eventually I'd like to move past the Roger Corman/B-movie comparison, but that'll happen once the budgets get bigger.
Filmmakers who inspire you?
I'm a big fan of Sam Raimi, David Cronenberg, Eli Roth, and Adam Green just to name a few.
Your favourite movies?
Well, my all time favorite is Star Wars, it was the first movie I ever saw and probably fed my desire to make movies. Beyond that, for horror movies I'd say The Exorcist, the original Nightmare on Elm Street (pretty much the movie where I realized I'm a horror fan), Halloween, the list goes on and on.
... and of course, films you really deplore?
The Nightmare on Elm Street remake and Tyler Perry movies.
Your/your movie's website, Facebook, IndieGoGo, whatever else?
The main website is www.madzproductions.com
The company's FB is www.facebook.com/pages/MAD-Z-Productions/
Sisters FB is www.facebook.com/MADZSisters
Twitter: twitter.com/madzproductions
... and of course the IndieGoGo page: http://igg.me/at/Sisters-Movie/x/1714
Anything else you are dying to mention and I have merely forgotten to ask?
You ain't seen nothin' yet...
Thanks for the interview!
Thanks for having me!