Your upcoming movie Axeman 2: Overkill - in a few words, what's it going to be about?
Crazed evangelical Christians looking to punish sinners. Murderous, double-crossing bank robbers in search of their money. Vigilantes seeking justice for their slain Sheriff. And Axemen out for blood. It's a feel-good story, is what it is, lol.
To what extent will Axeman 2: Overkill be a direct sequel to the first Axeman, how true will you remain to the first movie, but on the other hand, what will set the new one apart?
Axeman 2: Overkill stays pretty true to the original in terms of continuing with the legend, however the tone changes dramatically. Chris Otiko [Christopher Otiko interview - click here] and I decided immediately after wrapping the first film that the two sequels have to be darker. Much darker. Grittier. Edgier. Bigger and bloodier. We need to drag our audience through muck and bile and curdled blood and have them repulsed at what revenge can foster - what the Axeman's revenge is like. This story picks up immediately following the events of the first film, along with a few characters from the first film, but that's where the similarities end and the bloodshed begins. There are no sappy love stories. No trysts or flings or emotional wranglings. This is a bloodletting. A blood bath. And just good old-fashioned, bloody revenge.
Besides the original Axeman, what were your main sources of inspiration when writing Axeman 2: Overkill? Oh, and what can you tell us about your writing partner Christopher Otiko [Christopher Otiko interview - click here], and what's your collaboration like?
Chris isn't just my writing partner, but also the executive producer and my QC guy, lol. Quality Control. We sat down together and discussed the journey we want to take our audience on. What kind of movie we want to make. And he gives me the freedom to play in this world we create, with the characters we build. And I bring him a script based on what we've talked about. I plop it down on his desk and ask, "What do you think?" And he proceeds to show me where we stayed true to our mission and where we've deviated. Most times he'll rewrite the sections himself. He never allows me to cheat him, myself or the audience out of a great film. First time around was a very good learning experience for us both but now we've grown as collaborators and have created something truly remarkable. We can't wait to unleash this new beast on everyone. When we sat down to write Axeman 2: Overkill, our influences shifted from just the 80's slashers that we'd modeled our first film after - we delved into Rob Zombie's director's cut of Halloween 2, the Scream series, I Spit on Your Grave and Hitcher. And we picked up some throwbacks in Night of the Comet, Fright Night and the Friday the 13th series. And what came out of it was the script for Axeman 2: Overkill.
What can you tell us about your movie's intended look and feel?
Realism. Visceral, unflinching realism in the surreal world of Cutter's Creek. And that's a tall order for such a small film that required a huge shake-up while in development. A new production team. A shared vision between myself and my collaborator and friend Chris Otiko. Axeman was a really good film for what it was and I'm so excited with the response it's received. It truly was the Little Engine That Could, you know? But as Chris and I watched and re-watched it, we kept saying, "We should've went further there." "Geez, why didn't we double down of that?" And ultimately we both turned to each other and said, "It's time to go hard or go home." And this film will reflect that in a BIG way. The story has been laid down. Now it's time for Bill "The Axeman" Talbert and his comrades to go to work!
The original Axeman didn't exactly hold back when it comes to blood and guts - so what have you planned for the sequel?
As Randy Meeks in Scream 2 said, "More blood, more gore - carnage candy!!!" When Chris and I sat to discuss the direction of the next two sequels, he told me point blank "Go to town on them!" Hahaha, so I did. And he looked at the script and said, "Nope. Go deeper. Gut them, every single one of them. Hollow them out." And that was the process for every moment of the film. Shorter run-time. Less dramatics. More intensity. Bloodier kills. And an unflinching look into the eye of madness.
Your character Darren from Axeman will return in Axeman 2: Overkill - so do talk about him for a bit, what have you got in store for him, and why did you want to return him of all the characters? Oh, and what will you draw upon to bring him to life, how much of Joston Theney can we find in Darren?
I think Darren and I are one in the same. As much as I'd like to say I'm acting, I'm really not. I'm that hopeless romantic. I'm that nervous guy around the beautiful girl. And I'm that level-headed guy - mostly - in the face of danger. So, for him I just draw from my own personal experiences to make him feel real. And Darren returns, simply because the movie picks up where Axeman left off, with an axe coming down on him. Will he catch it in the face, or will he be whisked to safety? You'll have to stay tuned to find that out.
What can you tell us about the rest of your projected cast, and why exactly these people?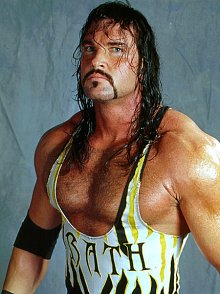 Bryan Clark
Need is the ultimate monkey, right? Well, we have a larger release planned than most micro-budget horror flicks these days. And because of that, we needed a cast of performers that could sell our world and our characters to a mainstream audience in a matter of seconds - whether they are to loved, pitied or hated. This led to casting household names / media darlings who could hang with the most-skilled performers we could throw at them. The first to be added to the cast was Rachel Reilly from Big Brother who blew us away with her audition for the role of "Breaker", a double-crossing bank-robber whose only loyalty is to a paycheck. Then next was Farrah Abraham, who had us cracking up as "Fannie Rae Baker", a crazed evangelical Christian hellbent on beating the word of God into anyone who turns a deaf ear to it. Angelica Bridges emerged as the unlikely front-runner to play a character of "Dungie". I say unlikely because Angelica is known for her Baywatch and Bold and the Beautiful-characters who were gorgeous and sexy and here she's playing this dirty, gun-toting, potty-mouthed henchman in search the big bag of loot - and she sells it. And then there's the casting of big Bryan Clark aka WWE's 'Adam Bomb' / WCW's 'Wrath' as Bill "The Axeman" Talbert. As I'd said earlier, we were looking to go darker, grittier and more brutal, however grounded in a very real world. This guy is SUPER athletic, agile, fast and powerhouse. And incredibly talented. There was no one else to take us in the direction we were looking to go as a team. He was just incredible in the audition and left us saying, this is our guy. This is our guy.
And there are so many other talented performers that I would love to acknowledge, because their tireless efforts and dedication to their craft and applying it to this film will give us the an incredible Axeman 2: Overkill. Monique Parent as Mrs. Marla Whitfield - been dying to work with her. Arielle Brachfeld returning as Deputy Darlene Whitfield, so stoked to work with her again. The always awesome Jacqui Holland [Jacqui Holland interview - click here] as Sunshine. Alisha Seaton perfectly cast as the smarter, self-aware horror victim and tour guide Maureen O'Bannon. The lovely Hannah Landberg as Kesha. The terrifically talented Edward Gusts as David Manly. So happy to be working with Maria Olsen [Maria Olsen interview - click here] finally as Adele. And the skillful Sasha Higgins plying her trade and filling the shoes of a presumed-to-be-dead-but-obviously-isn't Tammy, who returns from the original film.
As far as I know, Axeman 2: Overkill is as we speak still in pre-production - so what's the schedule, and any idea when the movie might be released onto the general public yet?
We start filming this October in Frazier Park, CA with a scheduled theatrical release in early 2015. Home video will follow soon after. Stay tuned to the Facebook page at www.facebook.com/axemanatcutterscreek.
Any future projects beyond Axeman 2: Overkill?

Feeling lucky ?
Want to
search
any of my partnershops yourself
for more, better results ?

The links below
will take you
just there!!!

Find Joston Theney
at the amazons ...

amazon.com

amazon.co.uk

amazon.de
Looking for imports ?
Find Joston Theney here ...
Something naughty ?
(Must be over 18 to go there !)

There's Axeman 3: Absolution, which starts filming next spring. The events of Cutter's Creek spill into the big city - Big Bear, lol. It's a return to camp counselors, short-shorts and tube socks. Oh, and a murderous, bloodlusting psychopath with an axe. Wish I could say more but it would give away stuff from Axeman 2: Overkill.
Your/your movie's website, Facebook, whatever else?
You can follow up on Facebook at www.facebook.com/axemanatcutterscreek, just make sure to click GET NOTIFICATIONS or FB will make sure you don't get them. Also we're on Twitter at @AxemanTheMovie.
Anything else you are dying to mention and I have merely forgotten to ask?
You've asked great questions. And as always, you have given a small film a very big break! I thank you for that, sincerely.
Thanks for the interview!