Your new movie Dark Blue - in a few words, what is it about?
Two friends. One lady. One mysterious one-eyed man. A lost sunken Norwegian ship. A supernatural treasure. Celtic mythology.
Do talk about Dark Blue's mythological background, and how much (if any) research did go into this aspect of your movie?
The celtic mythology is so fascinating and mysterious that I thought it would be perfect to write a story about it. Thanks to the modern Avengers, people know more about it, Thor, Odin, Loki... but there is much more and the stories about the Ragnarok are incredible, trust me. I did some research expecially on Aegir, the sea god, and found a lot of stories about him and his daughters, the Ondine, that represent each a different kind of sea condition.
(Other) sources of inspiration when writing Dark Blue?
My imagination is big! I am also a writer, so I don't have problems with writing scripts. I wanted to create something action, funny, adventurous, thirller, mysterious and scary... I think I did it.
Since Dark Blue is your directorial debut - what made you choose exactly this story?
Because people got used to watch everything and in the independent movie industry it's very difficult to do something original. I thought that an independent movie on a real shipwreck underwater could be interesting. I am a diver, a sky diver, a stuntman, a motorbike rider... so I decided to do something new. I always wanted to shoot a movie underwater but I didn't know any director that wanted to come with me to the sea bottom, so I thought: Why not?
Dark Blue's synopsis suggests a fair deal of special effects - so how did you go about that aspect of your movie?
Mmmmm I cannot answer your question because there is a BIG surprise in the story, related to what is waiting for the two divers underwater...
Given the nature of your movie, I guess we ought to also talk about your cinematographer Simone Modugno, and what was your collaboration with him like?
Simone is a friend of mine since I was 16. We played in the same handball team when we were teenager. We met again two years ago at a gas station. I've become an actor and he a sea biologist. We decided to work together because we think in the same way about honesty and professionalism, so our relationship started immediately. He won a lot of awards with his documentaries, so I was really excited when he agreed to help me in realizing Dark Blue.
What can you tell us about your directorial approach to your story at hand?
After 55 movies as an actor, I felt ready to direct one. It was funny. If you love cinema, if you love your job, you just imagine the movie you want to do in your mind before filming. So I can say that it was pretty easy to be my own director, with my own style... 80's style! Hahahah. I love 80's movies!
You also play one of the leads in Dark Blue - so what did you draw upon to bring your character to life, and how much of Michael Segal can we find in Mike? And did you write him with yourself in mind?
Mike is a fucking moron. He is afraid of nothing but this is not always something good. He simply doesn't care, because he is strong and well-trained and he is sure he can handle whatever situation. He has just one good friend, Kevin and the problem is that Kevin has a girlfriend that wants to marry him. The treasure of the Norwegian ship is the answer to everything because it can kill them all, or can turn them into very wealthy and famous explorers, Kevin and Lisa could marry and leave the island and Mike... well... he doesn't care about money... he just want to have fun, but he doesn't want to lose his mate... Mike is very different from me, because I am a quiet guy, thoughtful, responsible and patient... I wrote this character with one idea in my mind: everybody has to love Mike. And there is a precise reason...
What can you tell us about the rest of your cast, and why exactly these people?
Roberto D'Antona is Kevin. Why him? Because is a terrific actor and a very good friend. He can play at his perfection quite any kind of character and he is also a director and a DoP... hahahah. He loves me and I love him, we love the same movies and the same directors.
David White is Hooper and I needed a very charismatic visage, with a very passionate way of talking and a fucking good actor. David is also one of those guys you always want around on a set because he is also a very nice man, with a lot of positive energy.
Flavia Sabatino is Lisa. I trusted her without an audition, because I met her on a social network and we became friend. She is a very popular DJ, very high energy, a singer and an actess from Switzerland and I wrote Lisa just on her, so she was of course perfect to play her. I made the best choice ever.
Do talk about the shoot as such, and the on-set atmosphere?
Shooting this movie was of course very nice. We were in the beautiful Isola D'Elba in a very private and small shore and our apartments were just in front of the sea. We had the collaboration of everybody there, restaurants, hotels, diving centre, dinghy rent... amazing. We had quite every day a marvellous sun and the staff, the actors and the presence of my girlfriend who's a make-up artist, transformed the movie in a nice holiday as well, with friends, barbeques and a lot of beer! I love to be a director, I love to push the actors to their limits, to their excellence and it was easy, because I love when other directors do that on me.
The $64-question of course, when and where will the film be released onto the general public?
This of course is the most unpredictable answer. Dark Blue is at the AFM right now, in search of production to shoot all the scenes in the script, then it will go to Toronto, Berlin and maybe Cannes, but I am not stopping and have another project in the meantime. Dark Blue is a funny movie, but because of the low budget it didn't come out as I wanted. That's why I am searching for a production company, but everything is just ready and I need a ridicolous amount of money to do it.
Based on your experiences with Dark Blue - could you ever be lured back into the director's chair, and/or other future projects you'd like to share?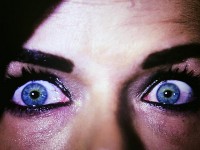 Feeling lucky ?
Want to
search
any of my partnershops yourself
for more, better results ?

The links below
will take you
just there!!!


Absolutely. I have 6 scripts ready and it will never happen that another man would be the director of them. I have my style, I have my vision, I've already seen the movies in my mind. Nobody else except me could be the director of my movies. As Arnold Schwarzenegger would say: I'll be back!
Your/your movie's website, Facebook, whatever else?
Well... this is the official page on Facebook: https://www.facebook.com/darkbluethemovie/ - and this is my personal IMDb page: http://www.imdb.com/name/nm1444606
Anything else you're dying to mention and I've merely forgotten to ask?
No, you were perfect. I usually finish interviews with a sentence and I am going to do it this time too: NEVER give up. If it was easy, everybody would have success, but it's NOT easy man and if you ever manage to have some glory, or some important achievement, just share it, help all the people you can, remember how hard it is and how hard you dreamed of some help.
Thanks for the interview!
Thanks to you, Michael!