Your feature film project, The Forces of Horror Anthology Series Volume 1 - in a few words, what is it about?
The Forces of Horror Anthology Series Volume I is the culmination of a project we started over two years ago as 4 short films called Revelations, The Jones, Rawhead and The Origin of Species. The original plan was to eventually compile them into a feature film for release, and this project is the realization of that goal.
What inspired you to make an anthology in the first place? And while we're at it, do talk about some of the anthologies that might have inspired you!
We started out wanting to make a short horror film to prove our skills to investors so we could make The Zombie Effect feature and the logic at the time was that if we could make a really good short film with no budget that would show investors what we were capable of. But as I was writing Revelations, the other stories came to me as well. When we tried to decide how to choose which one to do, the idea came up to do them all. Film them at the same location. Use the same cast. Follow American Horror Story's principles. Then we formulated the stories to include a man, woman and child characters as the core. That is how we thought about trying to make the compilation.
I haven't seen that many anthologies as it turns out but Cat's Eye, Night Gallery, Tales From The Crypt and Twilight Zone were some very influential films I saw growing up.
The four shorts The Forces of Horror Anthology Series Volume 1 consists of vary rather vastly in style and approach to the genre, so how are you planning to fit them together into a coherent whole, and will you at all add a framing narrative to tie things together?
That's a great question. The beauty of it is we explore the wrap-around story using the same man, woman, child approach and it begins as if it will be its own separate film. But as the end approaches it reveals itself to be a continuation of one of the shorts playing itself out. We interweave the films into the telling as the little girl goes to therapy to work through her nightmares (the 4 shorts). Then, just as in the shorts themselves, we turn you in a completely different direction.
To maybe put the last question on its head, do talk about the shorts that make up The Forces of Horror Anthology Series Volume 1 and their respective approach to the genre for a bit!
We wanted to create something original based on the genres we used. We didn't want to remake or rehash the same tired fare, so we took some big risks and brought the genres out based on a completely different twist to them. To some horror fans, they may not like the direction we took them in, but they are all unique in their approach and just when you think you know what's coming, you don't. That is how we waged war on cliché!
The shorts that make up the anthology do rely on similar casts quite a bit - so do talk about the regulars of The Forces of Horror Anthology Series Volume 1!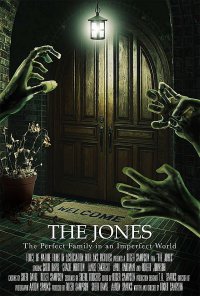 We wanted to cast people who had quite a range since the design of the anthology was to create 4 completely different stories with 4 different sets of characters. This meant none of them could always be the protagonist or the villain. We had to mix it up. The cast varies slightly through the 4 films but with the exception ofThe Origin of Species all of the actors are used a minimum of twice, and most of the time 3 or 4 times. We were very blessed to get the cast we did. Gracie Whitton is just an amazing little girl and she was always up for whatever we wanted to throw at her. In fact, for The Origin of Species we rewrote the ending a bit in order to accommodate her request for monster makeup. She loved it! April Hartman and Lance Eakright did a phenomenal job in every film and they have amazing range. And I can't way enough about Robert Johnson. He was so amazing, especially as Rawhead that half the time the other actors didn't need to act, because he brought the monster to life!
From what I know, making The Forces of Horror Anthology Series Volume 1 took you quite a bit longer than originally planned - so what can you tell us about the actual story behind the creation of your movie?
Yes, the film took a long time, but that was due to a series of uncontrollable circumstances. We faced sickness, weather, scheduling issues, you name it. Two of the films had to be shot twice. It was supposed to take 6 months to film them, and instead it took 18 months. Then we tried to do a hosting angle like Elvira to wrap the 4 films together, but those attempts ultimately failed to get us what we needed. In the end, we realized we had all the pieces we needed to make the film and keep it a true anthology, and that's what we're doing.
Currently you're running a fundraiser to raise the finishing budget for The Forces of Horror Anthology Series Volume 1 - so do talk about your campaign for a bit!
We are running an IndieGoGo campaign to raise finishing funds. We have a distribution agreement in place and all we have to do now to get the film into the world wide market is provide the deliverables to the distributor. So we can use as much help as we can get to pay for post production and festival marketing. We have tons of perks including cast photos and posters, digital copies of the film, wardrobe, screenshots and even dinner with some of the cast.
www.indiegogo.com/projects/the-forces-of-horror-anthology-finishing-funds-film/x/244409#/
Once the funds are raised, any idea when and where The Forces of Horror Anthology Series Volume 1 will be released onto the general public?
All of those decisions will come based on where and how it sells. The agreement we have covers all platforms world wide, so with any luck it will be available on VOD, DVD and hopefully even TV if we can swing it. The sky's the limit.
Any future projects beyond The Forces of Horror Anthology Series Volume 1?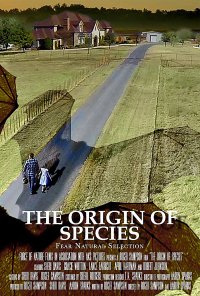 Feeling lucky ?
Want to
search
any of my partnershops yourself
for more, better results ?

The links below
will take you
just there!!!


We have a ton of projects ahead. We follow up the anthology with a faith-based feature which is already in preproduction called The Sacrifice. After that we're planning to move forward with a feature film version of our latest short Visitor. Then still down the line we have The Zombie Effect to produce, and I still have to write human trafficking thriller The Deep Web, our submerged bullet train action/thriller The Abyssal Plain and our sci-fi fantasy story Precognition. I may also be involved in a few other projects which I've been approached about. So no shortage of things to do.
Your/your movie's website, Facebook, IndieGoGo, whatever else?
IndieGoGo: www.indiegogo.com/projects/the-forces-of-horror-anthology-finishing-funds-film/x/244409#/
Facebook: www.facebook.com/forcesofhorroranthologyseriesvolumeI
Forces of Nature Films Facebook: www.facebook.com/forceofnaturefilmsco
Adler & Associates website: www.adlerandassociatesentertainment.com
Adler & Associates Facebook: www.facebook.com/adlerandassociatesentertainment
Anything else you're dying to mention and I have merely forgotten to ask?
We are very thrilled to have secured distribution through Adler & Associates Entertainment and Marie Adler! Their website is listed above! I wanted to offer their team a huge shout out for taking a chance with our film!
Thanks for the interview!