Your new movie Choke - in a few words, what is it about?
Life, death, sex, love, illness, disease, the human condition, the need for connection no matter who you are or what youíve done.
What did you draw upon to bring your character to life, and how much Shane Ryan can we find in Brandon?
Well, hopefully not much of me can be found in Brandon, though I know a fair amount can given where Brandon originated from - my Amateur Porn Star Killer series. Amateur Porn Star Killer was entirely improvised, so while Iíve never killed anybody (obviously), a lot of things that I said in that film (i.e. talking about Dolph Lundgren at one point) were things Iíd naturally say/talk about, and a lot of my mannerisms surely were my own. When I made that film (at age 24, which felt old to me at the time) I was doing so out of desperation, thinking Iíd never get a feature film made, that my dreams of being successful in the film business were all but dead (again I felt old, as I've been doing this and struggling to make it ever since I was about 5 years old), plus I was dealing with quite a bit in my personal life. So this confusion, sadness, despair, all just made it easier to come up with a character and story that was so, I guess, morbid.
Now for Choke I returned to this character at age 39, still havenít really made a dime, though have surely had some success (mainly with this repulsive character, as Brandon and Amateur Porn Star Killer have been talked about if not thoroughly broken down and analyzed in about two dozen books, including academic text books and at major university lectures). I was once again in a terrible spot personally (way worse than before), plus the film business in general just seems pointless at this rate, mainly thanks to streaming destroying independent cinema, or just cinema in general; censoring and banning everything, paying us less than 0.01% of what video stores did (no joke, no exaggeration in those numbers at all), plus robbing us of the entire cinema-going experience and taking the whole culture and social aspect out movie-watching. I just donít see the point in anything anymore. I find it so hard to even get motivated these days. So, I took that hopelessness, and again that confusion, plus the insane rage and hate that I had boiling in me from my personal life and threw that all into Brandon as my inspiration this time. Plus, how would Brandon survive without video stores? That was his signature, his whole existence. That was mine, too, ever since I can remember. I never loved anything more than going to the video store and browsing the aisles for hours and talking to people about films. And hoping one day my films would be up on the walls. And then finally in late 2007 they were. And then it all died in 2010 when streaming eradicated these incredible places. I feel totally lost without them. And I fucking hate with a goddamn fury of passion all the assholes who helped kill them off by turning to something as terrible and lame and uneventful and antisocial as streaming. So, I guess my rage was just at streaming really. Like Brandon, I let video stores define me, and now Iím willing to kill anything in sight to get them back.
Now how did this project come into being in the first place, and how did you end up being executive producer at the movie?
I worked with Gregory Hatanaka on Samurai Cop 2, and he also distributed all the Amateur Porn Star Killer films. After Samurai Cop 2 he talked about doing a Brandon film, though the idea was to shoot it very quickly and cheaply, mainly just with me and a couple other actors, very intimate like the originals. But with a narrative style and on a good camera (unlike the DV mockumentary home video style of the Amateur Porn Star Killers). But Samurai Cop 2 was an overwhelming amount of work for him and his main job is distributing films, so he focused on that for the next 4 or so years instead. But then he felt ready to direct again around this time last year, so we met up and talked about the Brandon film again. We both wanted to do it, so he banged out the script by the following month, although it became a much, much bigger concept, with multiple characters, tons of locations, etc. So, pre-production took a while between location scouting, finding actors, producers, and Greg ended up getting tons of camera gear for us to use. I helped on random things when I wasnít acting, between casting, locations, finding additional financing, etc., plus this film was inspired from my Amateur Porn Star Killer films, so I ended up with an EP credit.
Talking about Brandon and the Amateur Porn Star Killer movies - how does this Brandon relate to the previous films, and how has he evolved?
Greg just took the loose idea of Brandon being a serial killer, and a scene where heís buying a camera and filming one of his victims, and then spun it, throwing Brandon into an entirely different world. I believe Greg said he decided that Choke really takes place between Amateur Porn Star Killer 2 and Amateur Porn Star Killer 3.
In the Amateur Porn Star Killer films we used no script, and Iím only on camera for about a minute of each film, so you mainly just hear me talking, and I talk quite a bit in those films. In Choke Iím on camera in every scene Iím in since itís a narrative style with no mockumentary parts to it, plus there was a script, but I hardly talk at all in this film. So, it was very, very different from the Amateur Porn Star Killers. I also show remorse, which I only hint at during the end of Amateur Porn Star Killer 2, which is after I choke a girl to death, so maybe thatís where Greg figured was a good lead-in to Choke. Greg really humanizes Brandon in Choke as well, showing that Brandon is capable of loving somebody, caring, crying, being hurt himself, and more just a damaged person struggling with a sickness. In Amateur Porn Star Killer heís mostly just despicable as we only see his actions, his manipulation, his hate, his murders. We never really saw him. And thatís explored in Choke as well, that nobody ever treated Brandon like he existed, until he meets Jeanie. She's the first person who actually sees him.
&nbsp
As an executive producer and also creator of your character, did you have or demand any creative control over the movie?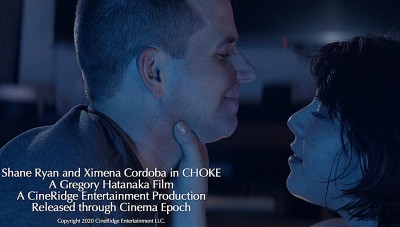 I remember Greg asking me about the script when I was done, if I thought that we should make it, and I jumped on board and said yes. I also tried very hard to cast the lead role before the script was ever written because I thought that I had the perfect girl for the part but that went very wrong very quickly with the person I proposed the idea to. I didnít yet know what Greg was looking for exactly, and I donít think he exactly did either (I believe Jeanie was originally two seperate characters), and I asked the wrong person to do it too soon without enough info and had a very bad falling out, which was pretty discouraging. So, I think after that I said, ďfuck itĒ, and let Greg handle the casting, but I tried to help cast minor roles. I know I spit out lots of ideas, but I was mainly there for the ride, and just wanted to try and deliver the best performance that I could as I rarely get the chance to act, especially in such a big role, so I was nervous and worried about being able to do it and wanted my attention mostly to be on the performance.
What can you tell us about Choke's director Gregory Hatanaka, and what was your collaboration like?
Iíve worked with Greg on enough stuff that I think by now I had known him long enough to know where he was going with stuff, which in a big way is not knowing at all! Haha. He likes to use a script more as a blueprint, I feel, and discovers lots of stuff along the way. Especially working with limited funds. When we were at the studios it was a lot more precise, but when on location we winged a ton of stuff. Weíd be on the way somewhere and then it was like, ďhey, get out of the car, letís go shoot here. Hey, letís go wine-tasting and grab a shot at the winery, letís get ice cream and film you guys eating outsideĒ, etc. One thing I did request a lot of was fun things to do, stuff that we could shoot for Brandon and Jeanie to be having fun doing, but really it was because I wanted to go do them - i.e. ice skating, bowling, arcades, race car driving, etc. We even found the last remaining video store in Santa Clarita to film at, but sadly that was cut out.
Greg loves putting people through the ringer though. I canít tell you how many times he had me screaming, yelling, going totally apeshit, beating myself up. You think you see it a lot in the film but it had to be 20x that on the cutting room floor. Like a Terrence Malick picture, you probably would have had a million feet of film if we had shot on film. At the same time, thereís so many times I wish I had gotten another take, more time, more preparation, etc., but a lot of thatís lost with ultra-indie filmmaking, and I think more is lost with Greg as he likes to interrupt rehearsals/line readings, etc., to just start shooting. I think he just likes surprises, keeping people on their toes, or just messing with people and capturing it. Heís a weird one, but thatís cool. It keeps things new and interesting.
Choke wasn't the first time you've worked with Gegory Hatanaka - so what can you tell us about your other collaborations?
Until Choke I mostly knew Greg as a filmmaker, as him being the one who would distribute my films. I acted one day on Violent Blue back around 2011, but it wasnít until Samurai Cop 2 in 2014 that I spent months working with him on the actual production of a film. That film was insanely hectic, a lot more money involved, tons and tons of other personalities to deal with, way more effects, fight scenes, etc. I was just supposed to act in it, then ended up being a producer on it, plus ended up basically doing the still photography, and a lot of casting. It was too much, it was insane. All while trying to learn fight scenes in between, and also learn Japanese, but that went sideways when lines would get changed and I'd get my translations five minutes before shooting, so I ended up having to speak gibberish Japanese instead.
On Choke it was much more intimate, but still big enough. Choke was the best experience. Though we shot another film at the same time as Choke, called Heartbeat. We wouldnít know when we got to set which film weíd be working on, or if on both the same day. And while Choke had a script, Heartbeat was being written like the night before, or morning of, scene by scene. So, it was also pretty hectic, especially since my characters were polar opposite (in Heartbeat Iím a talky nerdy spaz who wears glasses, so then Iíd take off my glasses for Choke, basically stop talking and become a superhuman-like monster and strangle everyone to death Ė it felt like playing Superman to Clark Kent in ways). I only clashed with Greg once, while doing Heartbeat, during a night shoot at like 3am. He was tired and I was bitching at him about making sure he got a good enough shot of something we just did in a fight scene and he got pissed and fired back. But other than that one moment of tension, it was a ton of fun. It made my horrible personal life feel like a distant memory.
And then we just shot another film, Quarantine Girl, last month. We shot it super-fast (in like 4 days), and I only had a day and a half with the script before arriving so I couldnít get any lines down as I had like 20 pages of dialogue, so I felt like a total fuck up, but it was the most easy-going shoot otherwise. Unfortunately this stupid ass streaming bullshit is requiring us to have to make 20x as many films to keep content coming in and to make up for the fact that streaming pays literally over 1000x less than physical media. So, preparation, quality, all the good shit basically, has to get thrown out the fuckiní window in order to keep up with and adapt to streaming (talk about God-awful shitty times for cinema). But at least we found a good filmmaking family in the process, until streaming and the internet ruin things even further than they already have.
A few words about the shoot as such, and the on-set atmosphere?
Sarah Brine [Sarah Brine interview - click here] was the actor I spent most of my time acting with, and she was super great. It was her first film, I believe. She was still in acting/film school, and she was so impressive. A great find for us. I think she felt intimidated with it being her first movie, but once we started I felt super intimidated by her being that she was so well prepared, knew her lines forwards and backwards, and never complained for even a second during the endless choking scenes (many which were on hard grounds and rocks and hurt like a bitch). She was a total pro and incredibly sweet and so easy to work with, talk to, hang with between scenes.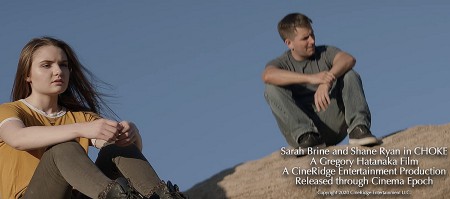 The other person I spent the most time with was Chris Spinelli, the producer (he also plays Scott Butler's partner [Scott Butler interview - click here] but I didn't have any scenes with either of them). Nobody smiles more than Chris and it always lifts your spirits up. It didnít matter how exhausted he was, how much work heíd been doing, how little sleep he got, he always was in great spirits. I donít know how he did it. But it made things always feel better when times got too intense, too tiring. The role was quite draining for me, so having great people around was a life saver.
Any future projects you'd like to share?
I just completed my 80s anthology, finally, after over a year. It's called Awesomely Righteous & Radical!, a totally tubular 80s homage anthology. I was inspired to make it after my 80s short film, Guerrilla, lost its intended anthology home. I also just made a 2 minute short for the Roger Corman-challenge called Autopilot (viewable here: https://youtu.be/JJCnIk9s42Q). And now I'm back to editing my Ted Bundy Had a Son trilogy (also about Brandon, a follow up to Amateur Porn Star Killer, though it's not connected to Choke, trailer here https://youtu.be/F0Kp-8jNXbg), The Owl In Echo Park (https://vimeo.com/93788625) and a really old film, American Virgins (https://youtu.be/nFAlxQpeTsE). Plus I'm still filming This Girl This Boy, God Got Ill (https://vimeo.com/139768304) and Red Oedipal, though due to complications I might have to make due with what I've shot on a couple of these (but I've shot quite a bit, so I might be fine). I'm also working on getting more films going, plus I recently came on board a as a producer on a whole catalogue of projects, including the documentaries Heartprints in the Snow (https://youtu.be/S8rtlMSybDA) and Cķcuta (https://youtu.be/MYNRsext8zo), the drama Homeless Ashes (https://youtu.be/_T-MWcozoQw) starring Lew Temple (of Tony Scott's Unstoppable) and Jason Flemyng (of Guy Ritchie's Snatch), the action horror films Bridge of the Doomed (https://youtu.be/40eWS_OJiWk), starring Robert LaSardo (Clint Eastwood's The Mule) and Michael Parť (Sofia Coppola's The Virgin Suicides) [Michael Parť interview - click here], Attack of the Unknown (https://youtu.be/_A-5YwT1IgY), starring Lasardo, Tara Reid (American Pie) and Richard Grieco (21 Jump Street), and Bloodthirst, starring Reid, LaSardo and Costas Mandylor (the Saw franchise), plus the horror film Tales from the Dead Zone (https://youtu.be/X5_lxk82GBY) with Corey Feldman (The Goonies), and the LGBTQ drama Spring (https://youtu.be/lUtAKTo4hG4).
There's also several more anthologies coming out that I've got segments in, and Wild Eye should hopefully be releasing my film The Girl Who Wasn't Missing (finally, a decade after completion) very soon (trailer here: https://vimeo.com/120137792), though likely with a different title, unfortunately. They will also be giving the Amateur Porn Star Killer trilogy it's 4th edition release, which I've loaded with extras and commentary tracks from critics and film professors. Amateur Porn Star Killer trailers: https://vimeo.com/9293553, https://vimeo.com/9344118 amd https://vimeo.com/10255669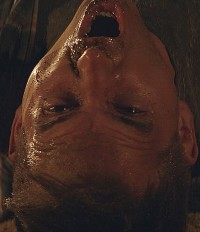 Feeling lucky ?
Want to
search
any of my partnershops yourself
for more, better results ?

The links below
will take you
just there!!!


Your/your movie's website, social media, whatever else?
Choke pages
https://www.imdb.com/title/tt11127256/
https://www.amazon.com/exec/obidos/ASIN/B088P7HD5H/
https://www.cinemaepoch.com/portfolio-item/choke/
My websites/social media
https://twitter.com/ShaneRyanFilms
https://www.instagram.com/madsincinema/
https://www.youtube.com/madsincinema
https://vimeo.com/shaneryanfilms
https://vimeo.com/madsincinema
https://www.facebook.com/MadSinCinema/
Anything else you're dying to mention and I have merely forgotten to ask?
Make sure to get Choke on Blu-ray! Out any day now. Remember, streaming sites are little fucking panzie ass bitches who censor all independet artists (or simply make you censor yourself), so the Choke Blu-ray has scenes that punk ass, lame ass, atrocious Nazi streaming sites won't let you include. Plus you can admire the cool artwork of the Blu-ray, put it up on display in your collection, gift it to someone, trade it, sell it, or give it away if you don't like it. If you do end up loving it, well it will never be discontinued or suddenly vanish! Plus maybe you can get it signed by the cast and crew one day. The reasons to own physical over streaming are endless and beautiful.
Thanks for the interview!
Thank you!