Your new movie Killer Friends - what is it about, and what can you tell us about your character in it?
Killer Friends is a dark comedy about friendship and murder. It's about that one person in your crew that you just can't stand. It's about taking drastic measures to solve a problem. After dealing with Scott for far too long, his three friends have decided to take him on a camping trip... a trip Scott won't be coming back from alive.
I wrote myself into the script as Scott, the "villain" of Killer Friends, because there's a part of me that secretly loves that awful, loud-mouth friend in the group. Sure, they're annoying, but often times they wind up saying exactly what everyone else is thinking. It only ever sucks to have them around when their gaze of judgement falls on you.
What did you draw upon to bring your character to life, and honestly, how much of Zach Noe Towers can we find in Scott? And did you write him with yourself in mind from the get-go?
Yeah, to be completely transparent I wrote Killer Friends and the part of Scott with only myself in mind. I was so tired of hanging around LA, waiting for a part to come along that not only suited me, but excited me. For gay men a role like that is one in a million...and the chance of booking that unicorn gig is even smaller.
I've always been a bit of a brat, so I'd be lying if I said there was no overlap between Scott and ZNT. And though I'd never say the things Scott says so casually, sitting down and writing insults into a screenplay was kind of a dream. I got to really sink into the monster I already have the potential to be.
What were your sources of inspiration when writing Killer Friends? And is any of it based on personal experience (except for the attempts on your life I hope)?
Haha. No attempts on my life YET, but I'm sure a handful of people have made detail outlines on how they might pursue it.
I've always loved comedy and horror, so naturally I've developed a dark sense of humor over the years. Absurdly wonderful movies like Death Becomes Her rank very high on my list. My two favorite movies of all time are Scream and Clueless, so if something I make is ever compared to either of those I will consider myself a bonafide success.
Do talk about your movie's brand of humour for a bit!
Killer Friends is a fusion of a few brands I think! Obviously first and foremost it's slap-stick, but the subject matter flirts with horror, which I think is ultimately the best recipe for a dark comedy. It's very carefree about death (which is maybe how I deal with the subject itself). There's also a strong sense of "cartoon" in Killer Friends. When I met with our composer (the incredible Jasha Klebe) I told him to think of Tim Burton and Looney Tunes (specifically Road Runner V Wile E. Coyote). There's this sense that none of these characters are actually susceptible to death, so it's kinda fun to see them get banged up.
As far as I know, Killer Friends is your directorial debut - so what made you choose exactly this story?
That's such a great question, and I'm honestly not sure how to answer. Part of me thinks that what came out in this screenplay was a goodbye to self-loathing. As I get older I get further and further away from the "Scott" part of me... I'm kinder, less materialistic, and more selective about my choice of words. Scott is anything but all of those things. So maybe Killer Friends was just me trying to find the humor in how wretched and clueless the younger versions of ourselves were.
What can you tell us about your overall directorial approach to your story at hand?
After locking down the script and feeling confident in the story I had written it was all about putting together my core team. None of the parts were auditioned for, but rather written with very specific actor friends in mind. My co-director and super-human producer Tina Carbone was invaluable in gathering the crew. She called in favors and almost everyone worked for free/dirt cheap/deferred pay. As a director I focused on getting us actors as comfortable as possible with lines and actions, so we often met for rehearsals at my apartment. I stressed that everyone be off book as soon as possible, and while I completely love and adore improv, I had a strong vision for this story, so 99% of what you see on screen is verbatim to the words on the page. The actors in Killer Friends have all experienced me as a person at my worst, so I think it was pretty easy for them to sink into their roles.
Do talk about your cast, and why exactly these people?
Oh man. I couldn't have asked for a better cast. Jenna-Lee Carreiro (Jill) has been one of my closest friends since moving out to LA. We started off doing silly YouTube videos, and now I'm just so overjoyed to see where we've come. She's just a truly great human. Caring, hilarious and beautiful.
Dave Racki (Bryan) might actually be closer to Scott than I am. He's so talented and handsome (just ask him), and I'm still really surprised he said yes to being in the project. He's been on tons of TV and you can catch him this summer in Independence Day 2.
Peggy Sinnott (Heather) is a really special one. We're both stand up comedians here in LA and I truly believe she's destined for greatness. She's one of the funniest people I know and her work ethic is unparalleled. She was a recent select at Laughing Skull Comedy Festival (one of the most prestigious comedy competitions in the world) and I'm truly honored to call her one of my best friends.
You of course also have to talk about your wonderful outdoors locations, and what were the challenges filming there?
Oh man. Nobody told me the rules of production before I got started with Killer Friends, two of which are: Avoid shooting at night, and avoid shooting in the woods. We did both!! And boy did we struggle.
We shot on location in Romona, CA (near San Diego) on a plot of land that hosted two AirBnB cabins, which we used to house the cast and crew during the 3 day shoot. We lost the entire first day because of a mix up with the rental company, and when we finally had everything set up to take the first shot of the day (at 10pm!), we turned on the last light and the generator blew. We all kinda just sat in the dark in the woods and laughed. I had just put thousands of dollars on my credit card so I didn't find it quite as funny, but eventually we got back on track. I learned VERY quickly that with filmmaking lots of things are constantly going wrong. It's how you deal with those setbacks that makes you a good filmmaker.
What can you tell us about the shoot as such, and the on-set atmosphere?
Despite the obvious troubles we had, the on-and-off rain, and one of our cast members health (Peggy was actually very sick during the shoot!) the atmosphere was full of smiles. It was a crew of 15 that truly came together to make something they believed in. And I think that positive energy really shines through in what you see onscreen.
Anything you can tell us about audience and critical reception of your movie yet?
Both audience and critical reception has been wonderfully high! The reviews coming in are for the most part glowing, which really gives me that warm feeling of validation most of us entertainers are constantly in search of. For me the joy has been attending these festivals and listening to an audience full of viewers laugh at my dumb little jokes. We just had our west coast premiere at Dances with Films here in LA, and not only did we win audience award for our category, but also audience award for the entire festival of shorts!! I went to the closing night party in t-shirt and jeans for the taco bar and networking, and wound up leaving with two awards under my belt. I was truly in shock after the first award, and then the second nearly gave me a stroke. I'm sure I came off like a blithering idiot when I made my "speech". This all happened last night and it really amped me up for my next project.
Any future projects you'd like to share?
I don't know if this is just part of being a first-time filmmaker, but up until recently I've been somewhat paralyzed with fear of my second project. Not only am I still very much involved with Killer Friends, but now I'm quickly finding out that my next film has big shoes to fill. The script I'm most excited about is called Meat Market and it's about a group of gay guys being hunted down by a serial killer on a GPS-based dating app. It's a total slasher and I'm kind of excited to get bloody with this one. There's also the subtle message that our technology is killing us, so maybe there's points for social commentary??
And this isn't so much a "project", but as a comedian I'm going to be opening for Bob the Drag Queen this summer. Bob just won season 8 of RuPaul's Drag Race and is one of the best human beings on this earth. I'm just really excited about it :)
As far as I know, your initial claim to fame is as a stand-up comedian - so do talk about that aspect of your career for a bit, and how would you describe your on-stage comic style, also in comparison to the comedy in Killer Friends of course?
Yeah I'm pretty much in love with stand up. I was raised doing musical theatre and now stand up gives me that fix for live performance. So much of what I'm addicted to in this world is connected to making people laugh. There's truly no greater high than bringing a smile to a stranger's face. So in that way Killer Friends and my stand up are super related. I'm also somewhat offensive/crass on stage, so maybe Scott is also just part of my comedic persona. There's just something so horribly lovable about him!
What made you branch out into film and TV eventually, and how does this compare to your stagework?
I love performing live, but I'm obsessed with the permanence of film/TV. There's something about being able to revisit your favorite movies throughout your life that's so comforting. I love the idea that I might create something that someone across the globe can put on when they're feeling down and it might help them cope, even just the tiniest bit.
Any filmwork prior to Killer Friends you want to talk about?
Aside from the tiniest parts in the most independent of films, Killer Friends is all I've got thus far!! But you best believe the floodgates have been OPENED.
Actors, comics, filmmakers, whoever else who inspire you?
Way too many to list!!!!! Lena Dunham, Christopher Guest, Wes Craven, Kevin Williamson, Amy Heckerling, Amy Schumer, Sarah Silverman, Ellen DeGeneres, Megan Mullally, Beth Stelling, Brian Jordan Alvarez.
Your favourite movies?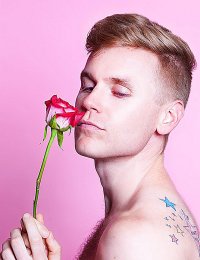 Feeling lucky ?
Want to
search
any of my partnershops yourself
for more, better results ?

The links below
will take you
just there!!!

Find Zach Noe Towers
at the amazons ...

amazon.com

amazon.co.uk

amazon.de
Looking for imports ?
Find Zach Noe Towers here ...
Something naughty ?
(Must be over 18 to go there !)

You really need to put a cap on how many of these things!! Scream, Clueless, Waiting for Guffman, The Ring, Evil Dead (2013), Death Becomes Her, Cabin in the Woods, Last House on the Left (2009)
... and of course, films you really deplore?
Hahaha nice try. These are my peers now!! And they might be writing my next check ;)
Your/your movie's website, Facebook, whatever else?
facebook.com/killscott - that's sadly it for social media... I had no idea it was such an important part of the process!! You can bet we'll be all over Twitter and IG for the next one ;)
Anything else you are dying to mention and I have merely forgotten to ask?
Well I'm actually relieved you didn't ask me to give new filmmakers advice... It's a question I've been asked a ton, so now I just expect it. That said, I always defer to what another filmmaker told me when I was on the fence about making Killer Friends, and that, in so many words, is JUST DO IT. Write, film, create, REPEAT. Nothing will ever be perfect, so just do your best (without obsessing) and keep working. It's the best advice I've ever taken.
Thanks for the interview!
Thank YOU!