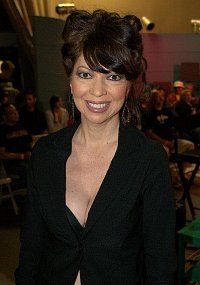 photo courtesy of Oscar Benjamin
First of all, why don't you introduce yourself to those of us unfortunate enough to not already know you?
Well, I'm Debra Lamb, and I'm an actor, writer, and producer. I've been fortunate enough to have worked with such acclaimed directors as Kathryn Bigelow, David Lynch, Katt Shea, Paul Verhoeven, John Hughes, and B-movie king Fred Olen Ray. I'm best known for the slew of low budget horror films I did during the 80's and 90's. Fast forward 20 years (give or take), I've been a contributor for Dark Beauty Magazine, writing articles and short stories for both the print magazine and the website for over two years, I've resurrected my acting career, added "producer" to my credits, and am currently writing a script that will be produced by Joe Hollow [Joe Hollow interview - click here] and myself sometime in the next couple of years.
What got you into acting in the first place, and did you receive any formal training on the subject?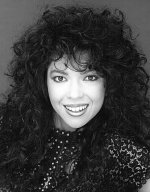 I had been taking ballet and tap with the Portland Parks and Rec. Ballet Workshop under the tutelage of the original dance director, Bartelle Barrett, since I was a child, and every year we put on two major theatrical productions, so I had been performing on stage since the age of seven. After I moved to Los Angeles with my mother and sister when I was fourteen, I continued to take dance at Beverly Hills High School and then Santa Monica High School, and was always involved in school dance productions. After graduating high school, I knew I wanted to pursue an acting career, and so as soon as I was able to afford it (a couple of years later), I started taking acting classes at the Van Mar Academy of Motion Picture and Television Acting in West Hollywood, where I took classes with fellow students Tommy 'Tiny' Lister and Traci Lords. I had been going there for almost three years when my acting coach, Jeff Rubens, branched out to teach his own acting class. I left the Van Mar Academy and joined his class, which was much smaller with just a handful of students and therefore were given a lot of personal attention, for four years. When I felt that I had gotten as far as I was going to with him, I looked for another class and I found my favorite acting teacher to date, Victoria Wells. She was famous for being the one who discovered Bob Crane's body in his apartment in 1978. She had been performing in a dinner theater play with him called Beginner's Luck, and they had been close friends. I took her class for over three years. I got a lot out of all the classes I took, but it was with Victoria that I felt I made the most advancements in my skills as an actor.
Can you still remember your first time in front of a movie camera, and what was that experience like?
My first feature length film would be Stripped to Kill directed by Katt Shea, starring Kay Lenz and Greg Evigan. I was featured in a strip club scene as an amateur dancer in a contest, which wasn't new to me since I was working in a topless club at the time. My good friend Michelle McCall recommended me to Katt Shea, who was looking for dancers for the film. I have to admit, I was slightly nervous, but I knew almost all the dancers that were featured in the film, so I was surrounded by friends. It was cool, because Katt ended up using me as the body double for the actor, Pia Kamakahi, who played both roles as a brother and sister set of twins. It was exciting working those late nights alongside Katt, Norman Fell and Kay Lenz, and of course I learned so much being on the set.
Over the years and due to your popularity in B horror movies, you were eventually labeled "scream queen" - your feelings about that label?
Well, it's a funny story, but when I was doing those type of films in the 80's and 90's, I didn't realize that they had such a large audience. I thought that most of the films I was making were seen by relatively few people, and I had no idea that there was this huge fan base for these low budget horror films. You have to remember that this was way before everyone had computers, and it was a rarity that I found one of the films I was in being sold or rented at my neighborhood video stores. I had no idea that people knew who I was. One day Steve Biodrowski, a writer for Femme Fatales magazine, called and asked me if I would grant him an interview. I was confused. I said "How do you even know who I am?" He laughed and said that both he and the magazine's editor, Bill George, were big fans of mine and had seen many of my movies. I was like, "Really?! Well, what do ya' know." He came to the set of Evil Spirits (which I co-starred in with Karen Black and Michael Berryman) for part of the interview and asked if I aspired to be one of the top scream queens. I know I must have looked at him funny and my answer was something like, "No, I aspire to be a serious actress." Like, why on earth would anyone actually aspire to become known as a scream queen? The funny part about it is that all these years later, while I would still rather be known as a character actor, I certainly owe my resurgence as an actor, at least in part, to that title. However, the term "scream queen" has been greatly watered down since the indie horror films of the 80's and 90's. Now it seems every Tom, Dick, and Harriet with a digital camera and a discount card to their local "Blood Be Us" store are running around guerrilla style convinced they've just shot the next Blair Witch Project, and every "actress" that gets splattered with blood while clad in a bikini is claiming to be the next big scream queen.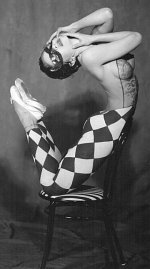 You are actually a trained ballerina, right? Did that at all help you in your acting career?
Absolutely! All those years with the Portland Parks and Rec. Ballet Workshop molded me as a performer. My teacher, Bartelle Barrett was a perfectionist, and even though I was just seven years old when I started taking ballet there, she made it very clear that she expected your best. I took ballet there for seven years, along with a few years of tap and flamenco, and being a student under her guidance, as well as performing in the numerous ballet productions, gave me a serious attitude towards performance of any kind. I've always been a perfectionist myself, and everything I have done during my career, whether it's modeling, or performing on stage as a dancer, or acting in films, I've always wanted to give it my all. She instilled in me very good work ethics at an early age, as did my mother, who made me practice, practice, practice, whether I wanted to or not.
Also, you are a fire eater - now what can you tell us about that talent of yours, and where do you even learn such a thing?
At the "So You Want To Burn Your Face Off Academy"--hahahaha!!! No, but seriously, I learned the skill of fire eating from my dear friend, Hayward Schaller-Perez, who when she was in her 20's had been the assistant to William Wizard, a well known magician who performed regularly at the Magic Castle in Hollywood. It had been many years since she had performed with William Wizard when we became friends back in the 80's, but of course she still knew how to do it and was happy to teach me. I eventually made it a part of my act for my stage performances, and ended up being hired as the fire eater in David Lynch's Wild at Heart and in Point Break, as well as a handful of music videos.
I'd like you to say a few words to a few movies and your characters in them I've (rather randomly) picked from your filmography:
Stripped to Kill and Stripped to Kill II?
Since I already touched on Stripped to Kill earlier, I'll comment on Stripped to Kill II. I was thrilled that Katt Shea gave me the opportunity to come back and play a more prominent role in the sequel, Stripped to Kill II: Live Girls. In this film, I worked closely with choreographer, Ted Lin, for my solo dance numbers, as well as the dream sequence for Maria Ford's character, "Shady", in which Marjean Holden, Karen Mayo Chandler and I perform an eerie number. I loved working with Katt Shea, and unlike most other low budget films I've worked on, she really wanted all of us to feel our characters. She had us come into the studio for rehearsals for an entire week before shooting. I've always dreamt about working with her again someday. You never know, it could happen.
The wonderfully titled Rock and the Money-Hungry Party Girls?
Hahahaha--this movie was just so much fun to make! The premise is that a very fat "Elvis" type character passes away, and the hunt is on to find the "holy grail"--microfilm of lost and unfinished songs worth millions, which has been hidden in a locket holding the singer's gold plated nose hairs. I play Tias, the leader of the Money-Hungry Party Girls, and with my very sexy posse, we get what we want by using special powers bestowed upon us by chanting to our deity, Zsa Zsa Gabor. I still have a box of the official Rock and the Money-Hungry Party Girls sunglasses that were part of the film's merchandise.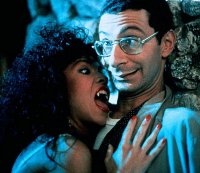 with Eddie Deezen in
I had so much fun working with director Fred Olen Ray, Eddie Deezen, Michelle Bauer, Jillian Kesner, and Britt Ekland on this film! My favorite scene is the one between Eddie and I, when I glide into the room and proclaim, "I'm not going to hurt you--I just want to bite your neck, and drink all your vital juices, and make you my sex slave for all eternity!" After some rather silly banter I inquire, "Is that a stake in your pocket, or are you just glad to see me?" Eddie gleefully quips, "Ha, ha--it's a stake! Now die, bitch!" After impaling me with a rather large stake, in vein of the film's slapstick humor, I retort, "My that's a BIG ONE!", while I writhe in agony, rays of brilliant light emitting from my body as I fade away Twilight style, minus the glitter!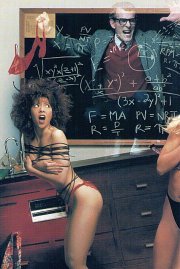 This is one of my favorite films from early in my career--it really is quite entertaining! I love Noel Peters as Professor Dornwinkle. I love his line "I am now injecting the bunny rabbit."--that cracks me up every time! I play Betty, one of the five girls who, along with the five male students, has to attend summer school, and of course, all of us girls are cheerleaders. Now, Professor Dornwinkle is actually an insane scientist who has escaped from the psych ward of the neighborhood hospital. He has invented an invisibility serum and has a thing for spying on the cheerleaders in the girl's locker room as they undress to take their showers. Gee, since the late Savannah co-stars as one of the cheerleaders, who can blame him?
Besides your work in B-pictures, you have also appeared in "mainstream" cult classics like Wild at Heart and Point Break. What was it like working on those as compared to working on low budget films?
Well, the pace is slower. There are a lot more takes, angle coverage, camera/lighting changes, etc. One of my favorite differences is that on a few of the big budget films I've worked on, I had my own trailer--that was always a nice surprise, and of course the craft service is excellent. Although, I must say, I have worked on several lower budget films where the craft service was very good, including Disciples. I know a lot of cast and crew members judge the production of a film on the quality of the craft service. Coffee and meals are a very big deal on the set. You're usually working very long hours, and a nice home-style cooked meal is just what you need to decompress and relax, until it's time to get back to work.
Any other films of your, shall we say, early or first career you'd like to talk about?
Planes, Trains & Automobiles and RoboCop were the two big films that I got cut out of--damn! I loved working on both those films. On Planes, Trains & Automobiles I worked with John Candy and Steve Martin in a scene which the three of us completely improvised. Everyone on the set was in hysterics, including director, John Hughes. Several months later, I was invited to a screening for it on the Paramount lot and was handed a cast and crew list as I walked in--my name was on the list. I was so excited, but it turned out that my scene had been cut--I was seriously bummed out. But what a fantastic experience. Same thing with RoboCop. What an honor to have worked with such iconic directors, John Hughes and Paul Verhoeven.
You have appeared naked in quite a few of your movies - was on-camera nudity ever an issue for you?
Hmmm ... let me think about that one. Uh, no--hahahaha! I've always been a free spirit, and I guess all those years of changing in the car while my mother drove me to ballet class after school prepared me for not caring who saw me in my skivvies, and then later for not caring who saw me out of my skivvies! During all the years performing in the theatre, and then later dancing in burlesque clubs, and modeling, I've never had an issue with nudity. I do, however, have an issue being topless in bad movies--actually it's just the bad movies. So scratch that--no problem with nudity--just a problem with being in bad movies--hahahaha!!! And technically, I've only been totally "naked" in one film, and that's W.B., Blue and the Bean (aka Bail Out) starring Linda Blair and David Hasselhoff.
Around the mid-1990's you seem to have disappeared from the radar for about 15 years. What can you tell us about this career break of yours?
Uh ... life happens when you're busy making plans. Actually, I ended up with someone who said they supported me and my acting career. They lied. I was with that person for over nine years--it was hell. I'm happy to report that I'm now married to a wonderful man who truly loves me and wants me to be happy, and loves it that I'm back acting again. In fact, you'll see my husband's name, Eric Archuleta, in the credits for Zombie Attack and also under "special thanks" for Disciples. My husband's got his own IMDb page--hahahaha!
What brought you back into the movie world of late, actually?
I got onto Facebook in 2010 and within a matter of months I was getting a lot of people saying that they were thrilled to have found me, and that they were big fans of mine. As time went on, I started getting filmmakers who had been fans of mine from when they were in their teens, wanting me to read their scripts, and offering me film roles. One thing led to another, and here I am, back doing what I love the most!
In the short Zombie Attack from 2011, you don't only play one of the leads, you're also credited with co-writing the screenplay. Now what can you tell us about that movie and your co-writer and director Reyna Young [Reyna Young interview - click here]?
I met Reyna Young, aka "Miss Misery", on the set of KOFY TV-20's Creepy KOFY Movie Time. It's a local Bay Area horror movie show, hosted by Balrok, a demon character, and Noname, a zombie-wrestler type character. We became instant friends and started brainstorming about a project to work on together. She came up with Zombie Attack and got all her friends to come over for a night shoot. Reyna and a few assistants made up about 15 of our friends, including my husband Eric, into some frightfully formidable zombies, while we went over the script. I started to come up with some ideas of how to elaborate on the basic story line, and she really liked my ideas, so we shot as much of the added script as time would allow.
A few words about Disciples and your character in it?
It's difficult to keep my comments on Disciples to a few words, but I'll try. It was such a pleasure and honor to work with director, Joe Hollow [Joe Hollow interview - click here], on this film. My character is Marishka, and I play a vampire who is possessed by an ancient demon. That's right, I'm both a vampire and a demon. It may sound odd, but it makes perfect sense within the story. I absolutely adore this character, and I'm very pleased that this will be my "official" comeback role. It was incredible to be working with such horror film icons as Tony Todd, Bill Moseley, Angus Scrimm, Debbie Rochon [Debbie Rochon interview - click here], Brinke Stevens, Linnea Quigley, Camden Toy, Tom Lodewyck [Tom Lodewyck interview - click here], Barbara Magnolfi, and the list goes on. You can't believe how overcome with excitement I was to be on the set with my dear friends, Linnea, Brinke, and Debbie after 20 years! I gave SFX make-up artist Tim Hays [Tim Hays interview - click here] fits because every time one of them would come through the door, I would jump up from the make-up chair and run (screaming) to hug and kiss them!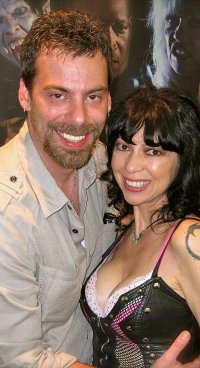 Joe Hollow, Debra Lamb
How did you get involved in the film in the first place? And a few words about your director Joe Hollow [Joe Hollow interview - click here] and your collaboration with him? And how did you two meet up to begin with, actually?
I had become aware of Joe Hollow through many mutual friends and associates on Facebook. I had been offered roles in a couple of films and was also becoming involved with the production end of things. I approached Joe to inquire if he'd be interested in directing and co-producing one of these projects, and that opened up a dialogue. That project eventually fell by the wayside, but it was "the beginning of a beautiful friendship". Joe offered me the role of Marishka in Disciples, and after reading the script, I fell in love with the character and the story. You don't have to know Joe for very long before his talent, dedication, work ethics, and sheer determination becomes obvious, and that led me to want to invest in the film, so that's how I became the co-executive producer on Disciples. I also worked behind the scenes in certain areas of production.
You are also a producer on Joe Hollow's next film A Blood Story, as well as playing the lead, the notorious Erzsebet Bathory. What can you tell us about that project yet, and what got you into producing it?

Joe and I had been discussing developing a few projects that we could film very low budget, utilizing all our combined resources, including a pool of highly talented actors and crew which we consider family, the end result being very artistic films with high production value. Joe and I kicked around some ideas, and we both got to work on our respective scripts. Joe had a rush of creative energy and banged out the first draft of A Blood Story. He gave me just a hint of what was to come, and while I waited on pins and needles for him to flesh out his script a bit more before he would send it to me, I began work on mine. I was extremely excited when he told me that he wanted me to play Elizabeth (Erzsebet) Bathory--I've always been fascinated by her. My character is actually not the lead role in the film. Mindy Robinson [Mindy Robinson interview - click here] plays Madison, the lead female character, but the Bathory character is definitely a key figure in the story.
The G-String Horror - what is it about, and what can you tell us about your character?
It's a creepy tale of a stripper who was murdered while working at a gentlemen's club, and now haunts the building looking for vengeance. This is a very unique film in that it's part documentary and part horror film. The documentary footage is not a bunch of scripted reenactments, but real people commenting on their real experiences at the Market Street Cinema, a 100 year old theater and historical landmark. I play "Lady Zee", a psychic who has been called upon to come and give a psychic reading on the building, and hopefully shed light on the spirits that reside there. Actually, that's exactly what really happened. Charles Webb [Charles Webb interview - click here] contacted me to see if I would come do a "walk through" and give a psychic reading on the building for the film. I thought his concept for the film was very original and interesting. He wrote me into the script as "Lady Zee", and while my character is fictional, the footage of me doing the psychic reading was quite real.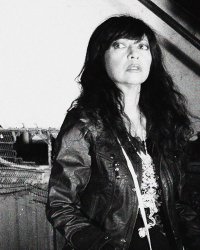 The G-String Horror
The location was actually a 100 year old historical landmark in San Francisco which was originally a vaudeville theater known as The Imperial, ultimately becoming the Market Street Cinema. The gentleman's club that operates there only takes up a portion of the building and the rest of the theater, which is off limits to the public, is a horror filmmaker's dream. While doing my "walk through" of the theater, there were a handful of key spots that had my psychic radar going crazy. I picked up on several tragic events, including two major fires, the overdose of a performer in one of the upstairs apartments, the gruesome death of a janitor in the basement, the enraged spirit of a murdered dancer, and the presence of a vortex located above the center of the original theater stage, which was inaccessible.
Let's talk about your career as a psychic for a bit - and how did you become aware of that talent of yours?
When I was a small child I would see things other people didn't. When I got a little older I became aware that I was experiencing paranormal phenomenon. I was fourteen when my mom moved me and my sister to Los Angeles, and soon after I had an especially frightening experience. That prompted me to start reading about poltergeists, ESP, clairvoyance, etc. I took a tarot card class in my early 20's, and my psychic studies just went on from there.
Any future projects you'd like to share?
Well, right now I'm writing Blood at Sunset, which Joe and I plan on producing together in the near future. We were going to try to film A Blood Story and Blood at Sunset back to back, but it just happened that everything fell together for A Blood Story very quickly, so my script will probably be filmed in the next year or two. Also, Joe Hollow's Cannibals is scheduled to film next summer, and I'm very much looking forward to that. I don't want to give anything away, but I will be playing a role that will be a complete departure from any of my previous roles. My goal this "second time around" is to strive to play characters that are very different from each other. I would rather be seen in fewer films, and have those films be projects that I can really be proud of, than be seen in a dozen films playing the same type of character over and over. This closely relates to what Joe Hollow [Joe Hollow interview - click here] and I are set out to accomplish in the next few years. We have a line-up of projects that we hope to prove, that with smart filmmaking and a dedicated group of close knit "family", consisting of highly talented actors and our fabulous behind-the-camera team, that you can make a film with a high production value on a low budget. Earlier I mentioned that the main difference between big budget and low budget films is the care given to covering each scene with several takes, camera/lens changes, and attention to lighting--well, that's exactly what director Joe Hollow and cinematographer Wolfgang Meyer [Wolfgang Meyer interview - click here] worked so hard to achieve with Disciples.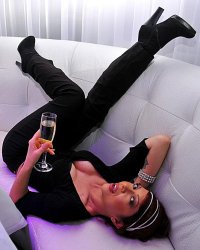 photo courtesy of Oscar Benjamin
How would you describe yourself as an actress?
A "psycho-perfectionist". Dedicated. Hardworking. A chameleon. Risk taker. Passionate.
Actresses (or indeed actors) who inspire you?
Julianne Moore, Drew Barrymore, Steve McQueen, Humphrey Bogart, Lauren Bacall, Milla Jovovich, Bruce Lee, Cary Grant, Uma Thurman, Robert Downey Jr., Christopher Walken, Willem Dafoe, Christoph Waltz, Al Pacino, Charlize Theron, Johnny Depp, Keanu Reeves, Holly Hunter, Robert De Niro, Samuel L. Jackson, and the list goes on.
Your favourite movies?
The Thin Man, Key Largo, Scarface, Charade, Gangs of New York, Inglourious Basterds, Kelly's Heroes, The Fifth Element, Kill Bill, Bram Stoker's Dracula, To Live and Die in L.A., etc. There are seriously too many to list, but my favorite to date that I've been in is Disciples.
... and of course, films you really deplore?

Feeling lucky ?
Want to
search
any of my partnershops yourself
for more, better results ?

The links below
will take you
just there!!!

Find Debra Lamb
at the amazons ...

amazon.com

amazon.co.uk

amazon.de
Looking for imports ?
Find Debra Lamb here ...
Something naughty ?
(Must be over 18 to go there !)

Kingdom of Heaven and Alexander, and I'm pretty sure that The English Patient would be on the list had I seen it.
Your website, Facebook, whatever else?
The Official Debra Lamb website: http://thedebralamb.com/
My page on IMDb.com: http://www.imdb.com/name/nm0482941/
The Debra Lamb Extreme fan page on Facebook is at: http://www.facebook.com/pages/Debra-Lamb-Extreme/153376554692458
My Debra Lamb Psychic Healing website is: http://debralambpsychic.com/
Dark Beauty Magazine: http://www.darkbeautymag.com/
Anything else you are dying to mention and I have merely forgotten to ask?
Are you kidding me?!! Hahahaha!!!
Thanks for the interview!
You are very welcome, Michael, and thank you so much! It was such a pleasure!