Your new movie Twisted - in a few words, what is it about, and what can you tell us about your character in it?
Vibeke Muasya's dark psychological thriller explores the twisted ways trauma can affect us. It's an uncomfortable story of an emotionally damaged mother, and the lengths she'll go to, to protect her maturing daughter from the bad world out there, no matter the cost.
What did you draw upon to bring your character to life, and how much Karen Leigh Sharp can we actually find in Silvia?
As a mother of two daughters and like Silvia, we will do whatever it takes to keep our daughters safe from situations we believe to be dangerous. But in order for me to dive into the darkest parts of Silvia, I needed her backstory, so I drew on my own mother who grew up in an orphanage and was sexually abused at a very young age. I was able to harness my mother's vacant eyes and her lack of living in reality. Sadly, my own mother resented being a mom. Unlike Silvia and Karen, who love their daughters more than anything in the world, unfortunately, Silvia's love turned to paranoid psychosis, while Karen's relationships are built in truth and reality.
How did you get involved with the project in the first place, and what drew you to it?
Vibeke did a national search on a casting site. I had just finished doing a play in my small town of Nevada City, California and almost didn't submit a self-tape, but Vibeke's character, Silvia, intrigued me, so I got my best reader, Heidi, we went to work, and I got a call back. After 3 or 4 more submissions (to show my range), we had a video conference, met in person, and I was cast. This is a role most actresses would kill for. Hahahaha!!!!
To what extent could you identify with Twisted's brand of thriller?
As a moviegoer I have always been drawn to the psychological thriller genre as well as non-American filmmakers whose style feels honest versus a predictable formula. I like a story that begs the question: What happened to these messed up people? As an actor, it's always the juicy emotionally distraught characters that hook me, like Anthony Hopkins in Silence of the Lambs. Silvia has a very complicated backstory and I needed to protect her in order for anyone to keep watching the film. There is a sadness to her. Yes, she does bad things, but only because she believes she is protecting Hannah.
What can you tell us about Twisted's director Vibeke Muasya, and what was your collaboration like?
Vibeke is an actor's director. Twisted is character-driven, and Vibeke understands the process of art beyond craft. She has worked with A list actors and knows how to layer her story from the characters' perspective. She and I collaborated beautifully, and she kept adding to the script as I kept asking WHY does Silvia have this behavior? Vibeke insists that her actors stay subtly honest, that less is more, and to stop nodding my head. I trusted everything about her very cool Scandi-style direction. She is also a wonderfully smart and creative woman to work with.
Do talk about the shoot as such, and the on-set atmosphere!
This indie was an ultra-low budget, so we all had multiple jobs. Some of the actors were script supervisors, PAs, or first AD. Val Camp our DP worked his magic: setting lights, camera and gripped with his very small crew of 3 and his first AC. I secured most of the locations and co-produced. One of the locations (Hannah and Silvia's house) was also lodging for 10 cast and crew for twenty-one days, so we'd be cleaning breakfast dishes while set dressing for the later morning kitchen shot. The bathtub and other scenes were shot at my house (a different location), so my husband left for the coast for five days with our dog, Juan. Twisted was made out of pure love and determination with the support of so many people from the small mountain town where I live. Vibeke is a force of nature, our Danish Pied Piper who we faithfully followed anywhere. I call Twisted "Our Little Indie That Could…" and it has. We've received worldwide sales and distribution with Hewes Pictures and Alarm Pictures, we're currently gathering nominations and have won at film festivals in Sweden, France, Canada and the US for Best Thriller, Best Horror, Best Director and Best Actress. We are currently streaming on Amazon Prime, Vudu, Direct TV and Dish TV.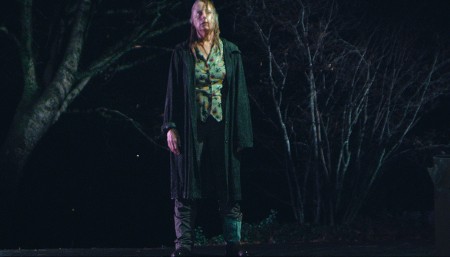 Any future projects you'd like to share?
I have a potential role in a short film with some cool San Franciscan filmmakers once they have financing. In the meantime, I'd love for Twisted to open a door or two for me, with some cool indie filmmaker who offers me my next interesting and challenging role.
From what I've read, you got into acting at a very early age - so do talk about your very early acting experiences for a bit!
My stage debut was at the age of 6 in the role of an emotionally unstable queen, where I accidentally became hooked on the acting drug while blurting out my bottle-up emotions of sadness, anger and humor while recklessly injecting my uncontrollable laughter onto a live audience. It was truly the moment my soul was set free and acting became my #1 passion.
So far you've mainly performed on stage - so what can you tell us about your career in theatre for, and your education on the subject?
I was always cast in the school plays, went to college and got a degree in Theatre at California State University Fullerton. Moved to Hollywood after that and started building my regional theatre credits in leading roles like Blanche Dubois in Streetcar, Meg in Crimes of the Heart, Rosie in Dancing at Lughnasa
(to name a few). One of my favorite comedy roles was the wicked stepsister, in Rodger and Hammerstein's, Cinderella. But I credit 3 years of focused training in the late '80s to my mentor Darryl Hickman, who taught the Stanislavsky System. In a nutshell—get out of your head, and into your soul.
What made you try your hands on acting in films eventually, and how does it compare to acting on stage?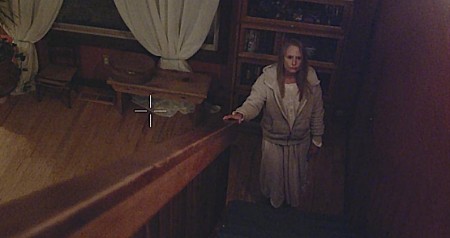 Both film and stage offer wonderfully different and challenging techniques yet hold the same objective: to create a truthful and interesting character. Stage gives you the freedom to develop a larger-than-life character through the physicality, crisp timing while discovering idiosyncratic characteristics in typically a 5-6 week rehearsal process 5 days a week through closing night with the cast and director. Live audiences pump the life into the performances, it's like an umbilical cord of pure electricity between me, my fellow actors and the audience. While film is so natural, so private, so personal. You work alone at home making clear choices that you trust will create authentic moments. You must be fully present with very little rehearsal time. Which keeps it fresh and honest as you invite the camera and your scene partner into your soul. It's the eyes and subtle facial nuances that keep it real. The moment I push or overact, I'm dead, I'm a liar, I'm acting, not being.
What can you tell us about your filmwork prior to Twisted?
Right out of college I got cast in a teaser as the lead in The Vampire Hunter, but unfortunately it never got final funding, and BTW this was shot on 35mm film, a few years before Buffy the Vampire Slayer. Then The Dolly (a play I won best actress for in Sacramento, California about child molestation) was filmed for educational purposes. After raising my children and teaching in the schools, I did a few short films with the intention of getting a lead role in a feature film… fast forward to Twisted.
How would you describe yourself as an actress, and some of your techniques to bring your characters to life?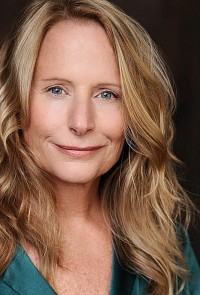 Feeling lucky ?
Want to
search
any of my partnershops yourself
for more, better results ?

The links below
will take you
just there!!!


One of my biggest takeaways from Darryl Hickman was: "You do not become the character— the character becomes you. You, Karen, are the vessel, the life force where the art lives, therefore you invite this character into your soul that can expose your pain, sorrow, joy, anger." The night we shot Silvia's soaking wet scene suggesting she had just crawled out of the river after her husband's drowning accident was shot two weeks after losing my dad in a Covid ridden hospital where the lobby had been converted into a make-shift row of beds. It looked like a hospital war zone. I was given an hour to say goodbye and my dad was left to die, scared and very alone. My raw grief was so accessible for Silvia.
Actresses (and indeed actors) who inspire you?
My favorite female actresses: Betty Davis, Helen Mirren, Meryl Streep, Cate Blanchett, Olivia Coleman and Saoirse Ronan. My favorite men: Sir Anthony Hopkins, Daniel Day-Lewis and Phillip Seymour Hoffman.
Your favourite movies?
Jane Campion's The Piano and John Crowley's Brooklyn. Both films in my opinion are visual masterpieces with impeccable tempo that intertwine color, style, editing, writing, lighting, sound and ensemble acting—brilliantly.
... and of course, films you really deplore?
I usually just turn them off if I don't like them, therefore, forgettable ;)
Your website, social media, whatever else?
@karenleighsharp
#loveresister
Thanks for the interview!