Your new movie The Way Home - in a few words, what is it about?
At it's heart is a film about reconnecting with your values and reevaluating your priorities in life. It's told as an immigrant story through Ricardo who left Mexico for an opportunity in New York in pursuit of what he thought would make him happy. And as he loses someone close in his life and has to go back to where he was raised, he is faced with that maybe the life he is living isn't the life he wants to live. He has to take a hard look at what his success is costing him.
The Way Home is a bit of a loveletter to Puebla, Mexico - so what can you tell us about your personal connection to the town, what inspired you to make a film about it?
My wife's uncle lives there so I've been there numerous times and it's not what people think it is. My friends in the US always have this slightly demeaning view of Mexico, because that's what they've seen on TV and in media. And I thought I have this opportunity to show the world how I see this country where my children were born and a place I love dearly.
(Other) sources of inspiration when writing The Way Home?
I knew this was going to be road-trip dramedy right from the get go. I needed to have a reason to go to all these different locations (a crazy amount of locations honestly) because besides my awesome cast, the star in the background of the whole film is Puebla. And there are many incredible films that have taken this approach and not just older classics but as well newer films like Amelie, Midnight in Paris, Under the Tuscan Sun, A Good Year, etc... and really for me the locations themselves were a huge part of the inspiration and I kept asking myself "Here is this incredible multi-million Dollar location that I can get access, what's a great reason to put my characters here?"
To what extent could you actually identify with The Way Home's protagonist Ricardo - or any of the other characters for that matter?
I identify with all of them! I tried to design the characters and the story as something that as many people can relate to as possible. I think most people in their late 30s and early 40s can relate to Ricardo's struggle because almost all of us pass through that crisis moment in life asking ourselves "Am I happy? I'm halfway down the road, is this the right journey?"
I think anyone who has had their heart broken can relate to Paulina whether they are male or female. And that dinner scene wrecks me every single time I watch it. A woman I sat behind in one of the festivals was shaking she was weeping so hard during that conversation, and I feel for her because we've all had that moment in life when someone made us feel we weren't good enough.
And of course Don Roberto as the "mentor". Whether a grandparent or a parent or just someone we were lucky to have in our lives, we've all had that person who has imparted knowledge and believed in us. I could go on, but I fully identify with all the characters and I believe a lot of people will as well. I hope they will!
What can you tell us about your overall directorial approach to your story at hand?
I wanted it to feel very intimate and I really wanted to get everything out of the way of the cast having as much time as they could on our very limited schedules. Even though we were in these incredible locations I wanted to get into two-shots or compositions where the human element was the dominant feature in the frame, because at the end of the day, a location is a location no matter how beautiful it is and I didn't want it to be travel documentary, so we needed to get to the performance as fast as possible and really force the audience up close and in the midst of this struggle.
Adrian Roman, my DP on The Way Home, really didn't get the time he needed because he's a highly technical DP and obsessed with finding the perfect frame, and a lot of times I just had to say "You need to trust me, it's about the performance, let go of the composition for a second and just watch the actors faces." We had a wonderful collaboration on this film and I can't believe he was able to keep up with me. It was definitely a baptism by fire for him and I've promised him on our next film he'll get more time to light but I have no regrets. Well okay maybe I have a couple where I wish we had half a day more, but it doesn't make me less proud of the film, it just inspires me to do better on the next one.
The trained eye will notice that there is a specific screen direction at the beginning of the film that is very fluid, then in New York, almost all shots are static because he's at a standstill in life and then as he journeys deeper and deeper back home the screen direction mirrors that movement. As well I had very specific actor placement with Ricardo and Don Roberto, and you will notice that this is very consistent throughout the whole film until and bookended scenes play off of this. Again, it's a minor point, but I hope cinephiles notice the details like that. I made a lot of very specific choices like this ahead of time, but in the end sometimes I had to give up these choices in favor of getting a better performance because ultimately that was more important to me than getting a precise composition I had in mind.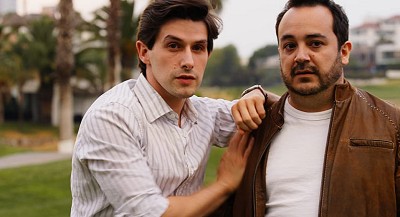 I knew exactly what I needed performance wise and shot-list wise and I focused on that and tried to get it in a very fluid and natural style where the camerawork wouldn't call attention to itself, because this film didn't need that.
Do talk about The Way Home's key cast, and why exactly these people?
I was blessed to have such talented actors with so many credits to their name who wanted to be a part of this film with such a tight schedule and resources. And really I have to give a shout out to the casting director Carlos Masaal who did a wonderful job, and Claudia Roux who tremendously helped on the talent as well. I went through hundreds and hundreds of auditions with them to find my cast. But every time I hit the exact right person I stopped the casting for that role because I didn't need to keep looking. They just were the role.
Ricardo was played by Cayetano Arumburo and he was just perfect and he is from a very, very small village in Puebla, and that was important to me. I wanted the lead in a film about Puebla to be from Puebla. So a lot of great actors auditioned for the part and I almost went with several of them, but none of them were from Puebla, and Cayetano came in almost right before the shoot and just nailed it and brought this incredible human, grounded and kind performance. He was perfect.
Don Roberto is played by the iconic Eugenio Montessoro, and he is a legend in Mexico TV as well as doing incredible theater. He really just got the gentleness and wisdom of the character and he just nailed his monologues every time on first take. Mind-blowingly disciplined and talented and just an incredible person.
Paulina was played by Renata Manterola who brought such an incredible natural innocence to the role, but also this fierce and independent side. You fall in love with her the moment you see her on screen and you get angry at Ricardo for having hurt her when he left to New York. So Ricardo not only has to earn back her friendship, he has to earn back the audience's as well.
Ricardo's best friend Paco is played by Sergio Rogalto, and he already had this natural intensity which I found very fitting for Paco and I immediately just felt the role was written for him. And just like all the other actors, his technique and discipline was incredible just the way he had his lines and his marks NAILED to the millimeter every single take.
Beto was played by Javi Santi Rita, and he just steals every scene he is in. He is that goofball friend we all had and the peacemaker who always keeps friends together, and from the moment I saw his first frame of the audition I just knew I had the perfect actor for the part. His laugh was infectious and he brought this mischievousness that made everyone laugh.
Ricardo's boss Samuel is played by Harding Junior, who is just this incredible and charismatic actor who has been in dozens of shows and films. And funnily enough about 13 years earlier I had given him his first acting job on a production I was doing in Mexico back in 2011 and I had never forgotten how dedicated he was and how he popped off the screen. So when the casting director asked me "I have this actor who really wants to do the part even though it's not that big, his name is Harding Junior," I knew right away I had a fantastic actor for the part.
I could go on with Jorge Barcelo, who lent his incredible talent to this film and also to all my young cast who did a tremendous job matching the personalities of their older counterparts.
I'm very grateful to have worked with such talented and kind actors. They really made the film as heart-warming as it is.
You've shot The Way Home at an incredible number of locations - so how much of a challenge was it to cram all these locations into one movie from a logistical point of view?
It was mission impossible. We were doing 6-10 company moves a day on some days and it was exhausting for everyone. I tried to keep everyone in a great mood and make an adventure about it also so it wouldn't end up being mutiny on the Bounty on the film set! I still can't believe we pulled it off. In principal photography we did 74 locations and then I did a couple drone days and grabbed another 7 or 8 going waaaaaaay out in the mountains and all sorts of crazy places.
A few words about the shoot as such, and the on-set atmosphere?
I think we all had a great time. It was me and 5 to 7 other regular crew depending on the day, and I think when the crew saw that I would push myself harder than anyone else, they would try and match my energy and do their best to keep up with my frantic pace. I do run a tight schedule and the line producer Claudia Melendez did a great job trying to balance so many moving pieces, and I think she had a Kobayashi Maru and she still hung in there.
I owe all my crew a debt of gratitude and I believe ultimately the crew knew that I was truly grateful for them taking this risk with me and they could see my heart was in it so even though they could have left because it was such a tough shoot schedule-wise, they put their heart into it and stayed with me through thick and thin.
The $64-question of course, where can The Way Home be seen?
Right now it's only in festivals as I really made this to be a festival film and we've really had a wonderful run so far on the festival circuit. But by mid-2023 it should be out in the wild on streaming platforms. I will keep you posted.
Anything you can tell us about audience and critical reception of The Way Home?
I can tell you that I have been blown away by the response. I hoped for some response, but with almost 50 awards and 80 nominations in 18+ festivals. Wow. Most importantly sitting in those theaters and hearing the audience laugh and cry and come out of the theater exhilarated, it makes the last couple years of struggling and working three jobs nights, days, weekends and holidays all worth it. Every filmmaker wants to leave an impression no matter how small, and the response has given me the confidence that The Way Home has an audience that will really identify with this film, and I cherish that. But I also think it's kind of a film that's in the right place at the right time and it speaks to a community that has been misrepresented for a long time. The Latino/Hispanic community has been so discriminated against in the press and in the media in recent years, and I think not only the community but many many people are sick of that, so to see a film which portrays the beautiful side of their values and culture resonates with them.
Any future projects you'd like to share?
Not a specific film because I'm talking with multiple producers at the moment, but I already lived that once in Hollywood where you can wind up as the favorite new toy because you get some heat and then because you get caught up in that years can go by and nothing happens. So this time, I am enjoying the conversations but I'm just grinding out my day/night/weekend job to pay off this film myself until I find a final buyer and then I'm going to jump into my next project which is going to be a PG-13 horror film based on a true story that happened in Mexico City.
What can you tell us about your filmwork prior to The Way Home?
I've done thousands upon thousands of commercials, corporate videos, and short films as well as working on a lot of bigger budget projects for major studios. But I really only consider my first feature film The Hollywouldn'ts part of my filmography and that's really a film about the struggles of making a film in Hollywood with no money and no connections in this Alice in Wonderland-structured story revealing some of the great and terrible aspects of Hollywood. People who watch it now say how ahead of the curve I was on the issues I touch on that film such as #metoo, which no one was talking about at that time as well as the porn/onlyfans Hollywood scene which exploded years after my film came out. It's a light comedy that makes some very dark points because it was important for me to talk about it even when it was super taboo at the time. I'll revisit that with a director's cut one day, but I still think it has a charm that every indie filmmaker and struggling actor in the world can identify with. My DP jumped onto a higher paying commercial he got three days before we rolled on shooting so I just took over and became a write/shoot/edit/direct/produce filmmaker. And I'm better for it. It's definitely a micro-budget indie, but it's worth a watch. I will say I am grateful for the tens of thousands of hours of editorial experience I had before shooting a feature because I knew the coverage I needed and never rolled on an unnecessary frame which is crucial in pulling off low-budget work.
Filmmakers who inspire you?
Wow. Long long list. What comes to mind as instant answer: Frank Capra, Steven Spielberg, John Hughes, John Carpenter, Tarsem Singh, Norah Ephron, Krzysztof Kieslowski, Niki Caro, Jean Jeunot, Alfonso Cuaron, James Cameron, Luc Besson, the Coen Brothers. I also have to say Roger Deakins, Chivo and Dariusz Khindji as cinematographers inspire me. For a 3 hour answer check out the interview on my top 25 favorite directors here:
https://soundcloud.com/user-144871219/ep-37-favorite-movie-directors-part-1
https://soundcloud.com/user-144871219/ep-38-favorite-movie-directors-part-2
Your favourite movies?
Yikes. The hard questions. Immediate ones that come to mind: ET, Goonies, Jaws, Raiders of the Lost Ark, Star Wars, It's a Beautiful Life, Amelie, Leon the Professional, Citizen Kane, Braveheart, Great Expectations, The Three Colors: Blue, Whalerider, Tarsem's The Fall, Ferris Buellers Day Off, Sicario, The Raid, Enter the Dragon, Casablanca, You Can't Take It With You, The Thing (I can and have talked about this film for hours), No Country for Old Men, The Big Lebowski... this question doesn't have an answer that will ever end. I will say, it's so fresh in my memory that I can't call it a favorite yet, but you have to see The Last Film Show, which just came out of India. Absolutely brilliant for cinephiles. I saw so much of myself in that movie as will any filmmaker who came from a poorer childhood. I hated that my film was in competition against this in the last festival because all I could think was how it was going to crush all the main categories. It was an understandable jealousy on my part.
... and of course, films you really deplore
Okay, THAT's a loaded question and I have to preface it with this: I don't think any filmmaker says "I want to make a terrible film that people are going to hate" but inevitably there will be bad movies and there will be haters. So I don't want to call out a specific film and get a target painted on my forehead. But I grew up on cheap horror, I was glued to the TV for Creature Feature and Elvira and all those cheesy B-movie horror channels and I absolutely loved all of it because I could embrace the film for what it was. I mean when I was 8 I thought Attack of the Killer Tomatoes was a masterpiece (it still is, lol. As a horror aficionado I bet right now the theme song is going through your head too).
However, there is definitely a filmmaking trend that I deplore: the miserable hero and the way heroes are disposed of on-screen these days. I hate, hate, hate that so many films these days give heroes the absolute most miserable life and deplorable circumstances you can imagine. I ESPECIALLY loathe seeing it in kids films. Those are adult themes. You WANT to inspire kids to be heroic, to be good people, to help others. And when you are telling them that if you're a hero everyone you love is going to die, your life is going to be destroyed, everyone is going to hate you... what kind of message is that? What kind of corporate agenda is that?? That can sound naive, or old or whatever, but it's how I truly feel. I hate it. And don't get me started on how they throw away heroes like afterthoughts these days (cough, cough, Han Solo, cough, cough). I am okay that heroes die, but dear lord please make it heroic in equal measure to the heroism involved in that character and not just a "we need to get to the third act." The same goes for villains!!! Especially in franchises!
Your/your movie's website, social media, whatever else?
@dare.cinema on Instagram or Dare Cinema on Facebook or www.darecinema.com
Anything else you're dying to mention and I have merely forgotten to ask?
Two things: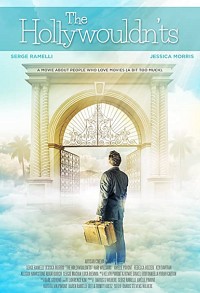 Feeling lucky ?
Want to
search
any of my partnershops yourself
for more, better results ?

The links below
will take you
just there!!!


First, I have to give a shout-out to Kelvin Pimont and Jack Standen that did a stunning score and took the movie to a whole new level. Kelvin is one of my closest friends and composer for anything I do, and for this film he brought on board a co-composer, Jack, who was amazing as well. We had a lot of discussions at the start and gave our views on what type of approach we liked, what was fitting for this story and so on. I had sent them the script from before I started shooting, and was sharing rough cuts as I was going so that they could be in the loop during the whole process. I then gave them the final cut without temp score because I really want a composer to share with me the emotion they feel in the film and what it inspires in them. Because other than script, shooting style and edit, your score is your other major chance to influence the audience emotionally as the unseen "emotional guide" of their journey in the film. So the first piece they gave me was the main theme of the film and when I watched it for the first time I just started crying with joy, because they had understood everything I was trying to say with the film, and with their score I knew I had an actual movie that was going to be so much better with this majestic yet intimate approach. And because we had to do a screening of the film in 7 weeks instead of the 12 we thought we had, the entire post process was ridiculously rushed and they delivered 74 minutes of score in 6 weeks. It was crazy. There were only two pieces in the film that we saw differently creatively, so when I really explained my vision of those two scenes and what I needed, they came back with two of my favorite pieces of the entire score and which gave a wonderful scale to the film that it had been missing. Jack also did all the beautiful vocalizations throughout the entire film which was absolutely wonderful to have the human voice as such a key "instrument" in a story with themes as human as The Way Home.
Lastly, I think I have to say that what keeps me going as a filmmaker is the friends and family who support me and help me find the courage to carry on even though it's brutal at times. I'm grateful that my amazing wife and kids push me to follow my dreams even though it means I'm working a lot. I have some really close friends who have really helped us when times have been tough and tell me to just keep going and I'll be indebted to forever. And I have a handful of people who really believe in me as a filmmakers and make up my "inner circle crew", and I work really hard to keep going so I don't let them down. And that's what I tell aspiring filmmakers: surround yourself with the best people possible and who really believe in you. This is probably the most important part to having a career in this business.
Thanks for the interview!
Thank you! Sorry for rambling and giving you the longest interview ever!