Your new documentary The Siege of Fort William Henry - in a few words, what's it about?
My documentary is about a siege that took place in 1757, during the French and Indian War. The French army, and their Indian allies, laid siege to the British subjects in Fort William Henry for 6 days. The attack finally came to an end, and resulted in what is now commonly referred to as a "massacre" of the surrendered troops. These events ultimately inspired the 19th century American novel The Last of the Mohicans.
What got you interested in the actual siege in the first place, and what made you want to make a documentary about it?
I first learned about the siege from the 1992 film version of The Last of the Mohicans starring Daniel Day Lewis. I absolutely love that movie. Over time I became interested in learning more about the true story of the siege. I have always been interested in history, and love history documentaries, so when it came time to choose my next film, this story seemed like a perfect fit.
What can you tell us about the research you did for The Siege of Fort William Henry?
I spent months researching the siege of Fort William Henry, and surrounding events. I bought several books on the subject and scoured the internet. The U.S. Library of Congress, National Archives, as well as other public and private libraries have quite extensive digital copies of their collections, which was extremely helpful.
Some items were quite hard to track down. One journal that is cited in every book on the siege couldn't be found anywhere. Eventually I located a copy of the periodical from the 1800s that first published the account.
Ultimately I was able to find more than a dozen historic journals written by men at the siege. I also was able to find numerous maps and original plans for the fort. It was really interesting to see how many documents have survived.
The experts I interviewed for the film were also great resources. It is a fairly popular historic event, so I was able to benefit from the research of people before me.
For telling your story, you have opted for a mix of real life re-enactments, computer animation and talking heads - so what can you tell us about that approach of yours?
A lot of the way the documentary is made came down to practicality. I started making the film right as the coronavirus shut everything down last year, so I wasn't sure I would be able to film any reenactments. Animation allowed me to visually portray large groups of people without needing actual people. I also knew I could make the animations myself, which was more practical and cost-effective than trying to create a ton of real sets to film on.
I always knew I wanted reenactments with real people, and thankfully I was able to film them. There is a replica of the fort on the original site, which I was able to film at a few times. Having footage of real muskets and cannons firing definitely makes the documentary more exciting and visceral. I also think the animation and live action cut together gives the movie a unique aesthetic, and keeps it visually interesting. This is the same reason I incorporated talking head interviews, and voice actors reading from historic journals. I relied on the interviews to do a lot of the setup of the story, as well as narration. I knew that if the documentary was only voice over it might become tedious to watch. The talking heads become a break from the voice over, to keep the audience engaged.
Do talk about your (voice-)cast and interviewees for a bit, and why exactly these people?
I chose the voice actors based mostly on their ability to give an engaging performance. I wanted the historic accounts to sound authentic, and not be the stereotypical overacted voice over heard in many documentaries. I also wanted people with distinct voices. I want the audience to be able to distinguish the various voices they are hearing - at least to some degree.
For the interviewees I sought out experts on the subject. Fortunately the people who participated are very knowledgeable. They have all researched the siege of Fort William Henry, and French and Indian War quite extensively - and given lectures on the topics.
A few words about the shoot as such, and the on-set atmosphere?
The shoots for the reenactments were quite a bit of fun, but also a challenge at times. As I mentioned earlier there is a reconstructed version of the fort on the original site. They let me film B-roll, and the cannon demonstrations that they put on for tourists. They also held a few events last summer that I was allowed to film. All of the reenactors at the fort were very friendly and supportive of my project, but I couldn't stage anything specific. I needed to just capture what I could as it was happening, and do my best to avoid filming the tourists and modern town surrounding the fort.
I was able to stage some reenactments specifically for the documentary. I built a small barricade out of logs, and set up some other small locations to film various scenes. I was able to film a reenactor for a day in various scenarios, and also roped some family members into some scenes. For a few scenes I was in them, and got family members to operate the camera.
The crew was pretty much just me, which I think made it fun for everyone I was able to get involved. It kept the shooting atmosphere very low key, and made it feel more like helping a friend move a couch, than a high stakes movie production.
The $64-question, where can The Siege of Fort William Henry be seen?
The Siege of Fort William Henry is currently available on DVD. It can be purchased on my web store, with both US and international shipping: https://eks.tv/product/
the-siege-of-fort-william-henry-dvd/
Anything you can tell us about audience and critical reception of The Siege of Fort William Henry?
So far the response has been very positive. I was at an i- person event in September, and had several people tell me how much they enjoyed the documentary. I also get a lot of great feedback on social media, which is encouraging. The critical reception has been good so far also. I had one review that I enjoyed quite a bit. It wasn't a 100% sunshine and roses, but the reviewer seemed to really understand what I was aiming for with the movie. He compared my documentary to how programming on the History Channel used to be, and acknowledged the excitement of some scenes, while guessing at the motivation behind other filmmaking devices. I really appreciate all of the positive feedback I have gotten, hopefully it will continue as more people see the documentary.
Any future projects you'd like to share?
I have a few things I'm working on right now, as well as some old projects that I need to finish. My main project will be another documentary, about a former US President. I also plan on sharing a behind the scenes blog and vlog of my documentary filmmaking process as I make the movie.
What got you into filmmaking in the first place, and did you receive any formal training on the subject?
I first got interested in filmmaking through animation. I was always into drawing and painting as a kid, and eventually went to college for drawn animation and stop motion. While there I started moving more toward live action filmmaking. I became more interested in visual effects than animation, and preferred the speed of live action filmmaking to the slower pace of animation. I got out of school right at the time digital video and computer animation really started. So while I did receive formal training in film and animation, the skills I learned weren't really applicable anymore. I wound up getting a computer and taught myself any software I could get my hands on. What I learned in college probably gave me a decent foundation, but I think having access to software and eventually cameras to experiment on my own was a much bigger part of my learning process.
What can you tell us about your filmwork prior to The Siege of Fort William Henry?
The Siege of Fort William Henry is my third film. My first film was a documentary about skiing and snowboarding, Altitude Adjustment. My second film was a narrative feature, Fabric Unraveled, a psychological drama, with an experimental story structure. Both of these are available on various streaming sites, or will be on them soon. I have also created several short documentaries, music videos and other experimental videos over the years.
Having done both narrative and documentary films, what are the main differences for you as a director, and which do you enjoy more, and why?
I think the main differences between narrative and documentaries is how they are made. Narrative films are much more procedural - first you write the script, then you film, then you edit. There might be some reshoots - but write-shoot-edit is the accepted process. With documentaries the process is less structured. A documentary might start with video - an interview, film of an event, archival footage. These starting materials inform the writing process and so does editing. If you include an interview clip in the film, then the sections leading into it or out of it need to be rewritten and re-edited. Writing, filming, and editing all happen throughout the entire filmmaking process.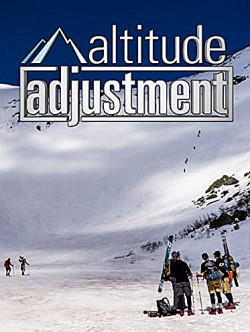 I enjoy documentary filmmaking much more because of this. It is more of a free form creative process. When I was in college, my painting teachers would always tell us to build up the whole painting at the same time, not to get caught up finishing one small section when the rest of the canvas is blank. That is what documentary filmmaking is for me - building up the whole painting at the same time. At some point I hope to make a narrative film that can be approached in the same way.
How would you describe yourself as a director?
That's a tough one... I guess I would say I am very practical, and let that drive my creativity. When first developing an idea, or even when filming scenes, I always keep the limitations of the circumstance in mind. I then work within those constraints to come up with a solution to drive the story forward. Maybe a different camera angle would frame out the tourists and souvenir shops from my 18th century documentary - maybe a greenscreen composite can make one man standing at a table look like 4 - maybe sound effects can make one real cannon on screen intercut with animation sound like a battery of 9 cannons. Rather than trying to remove an obstacle I find a creative way around it.
Filmmakers who inspire you?
The filmmakers who first inspired me to pursue film and animation are Ray Harryhausen and Terry Gilliam. I still love their work, and really enjoy the experimentation in it.
Your favourite movies?
My favorite movie is probably The Last of the Mohicans by Michael Mann - the cinematography, the score, everything about it is fantastic. I also love Grand Prix directed by John Frankenheimer. The vignettes by Saul Bass are gorgeous, and the PA system in the stadiums being used as a story telling device I always thought was great. Another film I love is F for Fake by Orson Welles. I feel like it is a horribly underrated movie that was pushing the bounds of what a film/documentary could be at the time.
... and of course, films you really deplore?
I try to find something to enjoy in every movie. I have learned just as much about filmmaking from "bad" movies as I have from the classics - but, since you asked... I really hate a lot of modern blockbusters. Some of them are ok, but there are only so many times I can see entire cities, or planets destroyed by aliens, spaceships and superheroes before I stop caring. They really lack any sort of human element or emotion. Everything has become about spectacle and is on such a grand scale, that having characters to care about isn't even considered.

Feeling lucky ?
Want to
search
any of my partnershops yourself
for more, better results ?

The links below
will take you
just there!!!


Your/your movie's website, social media, whatever else?
My website is below. That is the best way to keep up with what I'm working on, or pick up my documentary.
People can also find me on Facebook or YouTube
https://www.facebook.com/ErikkSwanson
https://www.youtube.com/channel/UCkDls4ELPZr0AOydrKSesqw
Thanks for the interview!
My pleasure. Thank you for taking the time to talk to me, I really appreciate it. Hopefully we can talk again soon.