Your new movie Life on Pause - in a few words, what is it about?
It's about a 1980's-era wedding videographer, still smitten with his college crush, that attempts to win her love with his "totally awesome" camera skills.
What were your sources of inspiration when writing Life on Pause, and is any of it autobiographical?
Yes. Just like Adam, I was also a 1980's-era wedding videographer - and (without giving anything away), let's just say that the most traumatic thing that happens to him in the film happened to me as well. In the actual incident, there was no love-interest to add even more emotional drama to the situation. However, most of my wedding videographer career took place while I was simultaneously in high school & college - a time packed with plenty of unrequited infatuation - so it felt natural to blend that into the story.
As Life on Pause is set in the 1980s - why that era exactly, and what were the challenges of "going period"?
The short is actually a proof-of-concept for a feature-length script of the same name - which existed long before, and that I hope to make. In the full-length script, Adam gets caught up in an ever-increasing 24-hours of chaos that includes getting lost in a way that only makes sense in an era before the advent of the GPS and cell-phones. And since I personally suffered through a ton of this firsthand in the 80's, that's the time period I set for the script; which then also allowed me to include fashions, trends, slang, historic/cultural events and music from the era. For the short film, "going period" wasn't too difficult because the majority of scenes are interiors. As such, it was a matter of getting time-appropriate clothing, props and - most importantly - hiring a hair and makeup artist with plenty of 80's-style experience - which we did!
What can you tell us about Life on Pause's approach to humour?
A large part of the humor has to do with setups designed to make the audience think that one thing is happening, but then throw in a totally unexpected punchline; for example: It seems to be a regular wedding, but then out of the blue... or: "Oh no, poor Adam is running late," but when he arrives… There's also no shortage of 80's specific humor, whether it be the anticipation of technology that doesn't yet exist ("I just wish they'd invent some device in cars that could just TELL me which way to go") as well as good ol' slang of the era: "How bodacious would that be?" There's also humorous subtlety in all the performances and a strong emphasis on creative editing for comedic effect.
Do talk about your overall directorial approach to your story at hand!
Adam's primary goal only makes sense if we can see and feel what he is thinking, and continually contrast that to what's happening in reality. This was achieved by storyboarding (from shot-to-shot) the specific differences in eyeline, performance, sound design and visual effects to achieve this goal. Having this guide on hand throughout the shoot enabled this to be effectively achieved. For example, Valerie's mannerisms are different - depending on whether she is seen from Adam's infatuated point of view vs. a strictly omniscient one.
What can you tell us about Life on Pause's cast, and why exactly these people?
For the character of Adam to work, he had to be portrayed by someone that is naturally endearing, funny, dynamic, genuine, and - most importantly - relatable. Adam is not some "poor sap" to feel sorry for. He is, rather, a gentle soul that happens to be going through an awkward phase of love, fear & hope, which we all experience at one time or another in life. I literally felt all of this in Daniel Desmarais as soon as I saw his audition video. Several in-person auditions followed, so I could be sure my initial assessment was correct… and his amazing performance in the film makes me feel very strongly that it was.
Valerie required an actress who could indicate the character's narcissism and shallowness to an audience, while simultaneously making the irresistible sweetness that Adam sees completely believable from his point of view. I watched what must have been well over 100 Valerie auditions via a Backstage ad that I kept re-posting, continually hoping for a winner in the "next batch". And eventually the moment came - with Jackie McCarthy's audition. To have lived with this character in my head for so many years and then to suddenly see her come to life was almost surreal!!
Trevor is also a bit of a narcissistic jerk - but a very benign one - because he's clearly such a dim simpleton that he doesn't realize how his behavior affects others. As such, I needed an actor who had the perfect blend of good looks and a natural silliness/comedic talent. And - funny story about BJ Gruber his audition video was not only the first I received for the Trevor character. It was the very first audition I received in general after posting the ad. And yet there was Trevor in the flesh, exactly as I had pictured him. I thought, "Could it really be this easy? How can I cast an actor without looking at any other auditions?" So of course I watched many others, but each one confirmed that BJ was indeed Trevor.
A few words about the shoot as such, and the on-set atmosphere?
I'm happy to report that the on-set atmosphere for Life on Pause was one of fun, camaraderie, friendship and professionalism. To me, the comfort and happiness of the actors is the most important thing. They are the story. Their performances need to be believable, funny, subtle and relatable. Proper casting and directing are of course always key to this, but I have vivid memories of making movies in film school where, despite the actors' talents, on-set problems and stress took their toll on them, such that their performances on the original audition tapes were much more natural and fun than in the films themselves. Not wanting that to happen on Life on Pause, I spent a great deal of time with logistical advance planning, which I compiled into a series of storyboard-oriented daily shooting guides designed to bring about the most possible smoothness. Of course, in filmmaking, all the best-laid-plans are no foregone conclusion that all will go well. But in this case, it did - which was great! Oh - and I made sure everyone had plenty of food too :)
The $64-question of course, where can Life on Pause be seen?
The short answer to that is Vimeo. I'd be glad to send the link to anyone that's interested. That said, nothing beats watching this on the big screen with a live audience. It's been in 10 festivals thus far, where it has won the awards Best Short and Best Cast, as well as being nominated for Best Actor in a Comedy and twice for Best Comedy. It's still on the festival circuit, and I always post info about upcoming festivals on both the film's Instagram (https://www.instagram.com/lifeonpausemovie) and Facebook (https://www.facebook.com/lifeonpausemovie) pages. I can be reached via instant message on either account, to provide the Vimeo link or to discuss any aspect of the project.
Anything you can tell us about audience and critical reception of Life on Pause?
Because of the pandemic, only two of the 10 festivals the film has appeared in thus far have been live screenings. However, I was thrilled to see it generate a great deal of laughter in both - often during parts that I was not necessarily expecting, which (in each case) was a fun surprise. Several festival directors have also personally told me how much they enjoyed the film. Critical reception is only just beginning, but - thus far - has been positive, with such aspects as: the editing, casting/performances, character development, 80s-era stuff and comedic punchlines being pointed out as highlights.
Any future projects you'd like to share?
I am actively working towards getting the feature-length version of Life on Pause into production. In addition, my next short film will be Spin Cycle, about a smug ladies-man who gets trapped inside his own coat at a laundromat.
Two other feature-length scripts are Night-Sessions (a tongue-in-cheek horror/comedy about a post-production facility taken over by a vampire) and Mister Awesome, which chronicles the intertwining lives of a paranoid young sketch comedy writer and an over-emotional middle-aged heavy-metal drummer.
What got you into filmmaking in the first place, and did you receive any formal training on the subject?
Ok, this is going to sound cliché, because there are so many stories like this, but I did tons of those little movie "flip-books", starting at about the age of about 7 (too long ago to remember exactly), and made my first super-8 film - an animation modestly entitled My First Film - when I was 11. From there, I continued to make several more throughout high school, before receiving formal training at college. I was a Radio/TV/Film major at Glassboro State College (subsequently re-named Rowan University), where I was President of the Cinema Workshop, and then moved on to the NYU Graduate Film Program.
What can you tell us about your filmwork prior to Life on Pause?
I made another short, entitled The Masterpiece - a mockumentary about a ridiculously silly motion picture which attains the reputation of being "the greatest film of all time". This utilized actual footage from one of my NYU student films that went bad (but hilariously so) and real behind-the-scenes footage from the same project - blended with all-new interviews of fictional specialists bragging about their achievements. Some examples were: "The Extra-Terrestrial Behavioral Specialist", "The Sexuality Coach", and "The Anatomy Consultants". The unique result had audiences hysterically laughing at various NYC venues, including the Angelika Film Center, Anthology Film Archives and others.
How would you describe yourself as a director?
As already mentioned, I spend quite a lot of time with casting and storyboarding, as well as doing whatever I can to make the filmmaking process an enjoyable one for actors. I also prefer to take a gentle approach, to put everyone at ease - and love to collaborate on ideas.
In addition, having spent more than 20 years working professionally as an editor, I've come to realize that my most effective approach to writing and directing also involves the "editing frame of mind". For example, my writing process involves mixing and matching ideas on index cards and cut-out strips of paper. Similarly, when directing, I am constantly thinking of how I'll eventually be putting the footage together in the editing room. As such, I get extra coverage when I know I'll need it and don't waste valuable time filming things that I know I won't. Visualizing how it will be cut in advance also allows me to find ways of not wasting people's time. For example, even though Adam is seen dodging through a crowd of people in the wedding scene, his close-ups were actually filmed on a different day, when most of that crowd was not there. In the spirit of natural performances, I also love to allow actors to do some extra ad-libbing when time allows - which I used in a fun way during the Life on Pause end credits.
Filmmakers who inspire you?
There are of course many, but I'll pick the first four names that come to mind, simply because each has made films that filled me with jaw-dropping awe & amazement that has never diminished: Orson Welles, Stanley Kubrick, Terry Gilliam & David Lynch.
Your favourite movies?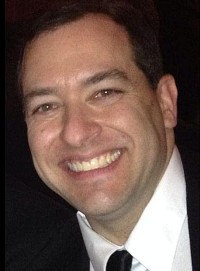 Feeling lucky ?
Want to
search
any of my partnershops yourself
for more, better results ?

The links below
will take you
just there!!!


Citizen Kane, Monty Python and the Holy Grail, Brazil, Time Bandits, Casablanca, Blue Velvet, The Elephant Man, The Party, A Clockwork Orange, 2001: A Space Odyssey, The Shining, 1917, Rear Window, It's a Wonderful Life, One Flew Over the Cuckoo's Nest.
And if I had to pick just one: Citizen Kane, for sure.
... and of course, films you really deplore?
Without putting any titles here, let's just say I'm not usually a fan of films without a focus on plot. From an intellectual standpoint, I understand that this kind of movie can have significant artistic merit (and there are some that I do genuinely enjoy) but for the most part, I much prefer wondering what's going to happen next because of clearly-defined conflict. Obviously, this doesn't make me unique - but then again it's clear that films which more or less just present a mood do very much appeal to some. I also don't like films which do not make an effort to introduce the characters in a way that could get you interested in them.
Your/your movie's website, social media, whatever else?
Instagram: https://www.instagram.com/lifeonpausemovie
Facebook: https://www.facebook.com/lifeonpausemovie
Anything else you're dying to mention and I have merely forgotten to ask?
Yes! I would like to use this opportunity to once again mention that I am actively working towards getting the Life on Pause feature film into production, and I invite anyone interested in discussing any aspect of this to send me a message at either of the above film pages.
Thanks for the interview!
It was a sincere pleasure! I'm very honored!