Your new movie Last Chance Charlene - in a few words, what is it about?
Last Chance Charlene is about a struggling actor trying to put her complicated life back together after the death of her brother by suicide. Sounds dark but there's some humor and it has a tender heart toward its characters and their journeys. It's about me or anyone seeking to live a creative life while navigating through grief.
What were your sources of inspiration when writing Last Chance Charlene?
My inspirations are all over the board. I guess I have to say ET by Steven Spielberg (how cliché, I know) because it was the first film I saw in a theater as a kid. And it still inspires me today. Upstream Color by Shane Caruth was the first film I saw at Sundance Film Fest. Without that film I wouldn't have been confident enough to believe I could be a filmmaker. Then it's Fruitvale Station by Ryan Coogler because it was the first film I saw that was made where I lived (the San Francisco Bay Area). I'd say they all inspired me to make this movie and create. Specifically for Last Chance Charlene, I love movies and shows about the entertainment industry. Tootsie. For Your Consideration. Shows like 30 Rock, Hacks and Party Down… that type of humor is what I wanted for Last Chance Charlene and I'd love to make more things like it. By the way, I just finished Triangle of Sadness (Oscar nominated) this weekend and I loved it. Although I did have to look away with all the feces and vomit, but the satire, those models. Gosh, too good.
To what extent can you identify with Last Chance Charlene's titular character, and with the emotional journey she's on?
It's very personal for me. In 1999 I lost a good friend who died by suicide and in 2012 my grandmother also took her own life. They were thirteen years apart and I didn't realize at the time the trauma that it caused me until I started to process my grief. I am still processing. Writing and producing Last Chance Charlene was one of the ways I made sense of those deaths and the pain I was moving through. As a filmmaker I always try to find a personal way into my stories or any story I'm directing. I'm human and have lived enough life that love, pain, humor and confusion and all the strange and sacred parts of life seem to be within reach. I came from a Christian faith background and we're not always the most compassionate people, ironically and unfortunately, when it comes to dealing with death in this way. Some people said some pretty harmful things to me (and others who've lost loved ones to suicide) and I put all that in the film to give people a way to talk about it.
Despite touching on some very serious subjects, there's also plenty of comedy in Last Chance Charlene - so do talk about your movie's brand of humour, and how important do you consider comedic elements in a film like yours?
I find life very funny and often frustrating, which makes it more funny I guess. I embrace the awkward and weird. I like to think I'm a well-adjusted, normal and "cool" guy. But most days I spill coffee on myself, trip up (yes, up) stairs and am cornered into uncomfortable conversations with well-intentioned people who say (usually with bad breath) cringeworthy things in which I have to figure out how I'll respond. Many times these weird things are happening when I'm balancing a huge amount of stress, anxiety and my many forms of grief. And that's just funny, most times. So I like to write these types of funny weird things into my films even at the most dramatic of moments. Goes back to those shows I love like Party Down and Hacks. It's funny but there's tons of sadness baked in there.
A few words about your directorial approach to your story at hand?
I'm an actor first so I'm always thinking about the characters and the actors playing the characters. I like developing characters. I seem to grow love for my characters. I have a huge love for actors so when I cast an actor I am trusting them to develop and grow that character, partnering with me. And in many cases when an actor is walking in the shoes of the characters I create, they sometimes tend to know them better than me, and they can tell me who they are. I like to let actors play… in the metaphorical sandbox I create. I also want to create a fun, grace-filled, safe space for actors to play, to experiment, to risk and practice expressing their characters. Being an actor is vulnerable. Everyone is watching them. I want them to feel good about themselves because that's what I would want. I want to create a safe space to take risks and learn, even when I have to make adjustments or give notes I want to be specific so they know what they are doing. I also know I don't have all the right answers so I'm willing to have actors give me ideas, experiment etc. Some of the coolest moments are when actors advocate for themselves or their characters. On Last Chance Charlene Allison who plays Charlene and Alley who plays Lorenna talked to me at length multiple times to explore who these characters were and would give me ideas, pitch me things. It was cool. Jeremy Ray Valdez and I have been friends since 2014 when I cast him in my first short film opposite Loretta Devine. And I remember how he sat me down and asked tons of questions about his role. He got what he needed in his process to show up ready to go. I so appreciate the different takes actors have and bring to their roles. I always learn, too
You also appear in front of the camera in Last Chance Charlene - so what can you tell us about your character, what did you draw upon to bring him to life, and did you write him with yourself in mind from the get-go?
I have to cast myself, write myself into my movies. If i don't, I wouldn't get many opportunities to act. I originally started writing the movie thinking I would be the lead. It was called "Last Chance Charlie", but life is art and my art is my life–I realized I needed to step back and make the lead a woman. It was more interesting and spoke to why I started BraveMaker - to create opportunities for representation and give voice to historically excluded artists. So, it was fun to act opposite Allison Ewing as her brother in this. I also am glad I didn't have the lead, it would have been too hard to act in 99% of the movie and direct, produce and all the other things (make pasta for props, secure locations - indie filmmaking is wild). That said, I love acting and am always interested in doing more of it.
Do talk about the rest of your cast, and why exactly these people?
I could talk about so many of them personally because I wrote many of the characters specifically with them in mind. Here's a quick summary:
I knew Allison Ewing (Charlene) from some other short film work we had done together. I cast her in another feature film, the proof of concept trailer I was trying to get off the ground. I saw her act in that conceptual piece and I was wowed. I had directed that right as the pandemic came and because it was a larger, bigger budget film it unfortunately was put on pause. During that time I started writing Last Chance Charlene as a smaller, more intimate, lower budget film, something that I could actually see produced. It seemed like the universe opened up to have Allison be the lead. One of the best decisions I could have made. I look forward to casting her in more!
Cameron James Matthews (Dino) and I met because we were in mutual circles in the Bay Area. He is a talented actor who also has a good reputation. That's important to me. I wrote the role of Dino specifically for him. I cast him in a super low/no budget short film which was fun. I'm currently writing my next feature to star him and to recur his role as Dino. No one is asking for a sequel to Last Chance Charlene but I think Cameron is a star and I want to make something for and with him. I'm excited to explore Dino and all that lies behind his story.
Alley Mills (Lorenna) was a great get for me. My friend Jeremy Ray Valdez, who I referenced earlier, played Charlene's husband Raul (again, another role written specifically for someone I knew) who worked with her on The Bold and the Beautiful and encouraged her to read the script. She did and within days she accepted the role after a late night chat. We have become good friends and she has had a very caring presence in my life. That challenging and amazing part of the story is that Alley was walking her own road of grief in real life as she lost her husband in February of 2022 in a tragic accident. On set in June 2021 she brought her character Lorenna to life so beautifully. It was so touching and I am honored to be connected to this iconic actor who also is such a loving and kind friend. And I also have more ideas in store to work with her. My other feature film, The Thorns We Live With,"is ready to go with her set to star as well. I just need a superstar producing team and the funding to get us there.
Kayla Robinson (Ayla) and I also connected in the Bay Area creative community. She volunteered to be my assistant director on a short film I wrote/directed called Killer Couch. I liked her so much and I knew she was also an actor. I had never seen her act. Weirdly I knew she could do Ayla justice. And she did. She now is a part of the BraveMaker fiscal sponsorship program, writing, directing and producing her own work. You can see her amazing short film about her mom taught Black History through quilting on PBS: Quilted Education. I will continue to watch and support Kayla because she is a talented and good human being.
Justin James Hughes (Neo) and I met at the Pasadena Film Festival in 2017 when my short film, Neighbor, was screening. We kept in touch over the years through social media and he sat on an acting panel I did online through BraveMaker. I thought he'd be perfect for the role of Neo. And he was. I love that guy. Good dude.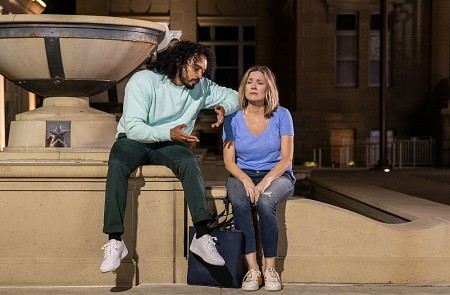 Jasmine Robinson, who plays Janay, and I met through a mutual friend. We both lived in the same city and our friend said, "You two need to meet." Soon after I cast Jasmine in one of my short films and then another and another. She/They (preferred pronouns) is genuinely a great human and one of the most fun people to follow on social media. I also wanted to write something for her and one of my favorite things she told me is that Janay's lines seemed like something that came right out of their head. And perhaps, Jasmine is the loudest cheerleader for our film and my company BraveMaker. You can tell she has love for acting and I want to be around people like that. I want more people like them in my life.
Maral Milani was cast over Zoom after she sent a self-tape from Los Angeles. I was taken by her immediately. My producers also knew right away she WAS Cleo, er, Cleopatra! I have my friend and L.A. agent, Josiah Akinyele, to thank for that referral.
Krystina Wray Jackson (Veronica) and I met in 2019, and she co-hosted my live show and podcast for two years with me on YouTube every week. She's a delight. I wrote the part for her, of course! She's just moved on to focus on her singing, art and advocacy, and I miss her dearly!
A few words about the shoot as such, and the on-set atmosphere?
My company, BraveMaker, was created to educate, entertain and create community experiences centered on justice, diversity and inclusion. I strive for an inclusive cast and crew. On all my sets, and especially for Last Chance Charlene, we prioritized mental health because of the subject matter. Sets can be rushed and stressful but we tried to make space for affirmations and reflections each day. We'd gather before cameras rolled to share encouragement, things learned and hopes for the day. Sometimes even taking a few minutes to meditate or pray silently to help center ourselves.
But indie films can be tough. There was one day we had to push through a very challenging day because things just took longer than expected. Filming can take a toll on a person emotionally, relationally and physically. Most days were around twelve hours long, some were ten, and we even had two days of filming that were eight hours long. Filming is not always glamorous, so if you are passionate and dedicated you will persevere through the obstacles.
For the most part our cast and crew gelled really well. There was one person, my script supervisor, who refused to let me pay her. She's a teacher and since we filmed during the summer she said she'd volunteer her time as a gift of the film. How amazing is that? What a gift.
There were a few others who begged to be on set and volunteer who ended up being a bit challenging at times. I learned a lot doing my first feature. This was a labor of love, a passion project and piece of art–but it's also a business, the entertainment industry and I have to get better at hiring and firing. I had a lawyer, contracts the whole nine yards, but there are still things I need to improve. I wore too many hats which is normal for indie films, and next time I'll make sure I have more producer support.
The $64-question of course, where can Last Chance Charlene be seen?
Pretty much all video on demand platforms. And it's only $12.99 to own or even $3.99 or I've seen $2.99 to rent in some places. Amazon, Apple. Youtube, Google Play, Xbox, Vudu, etc.
Anything you can tell us about audience and critical reception of Last Chance Charlene yet?
Alison Ewing who plays Charlene won best actress at the Pasadena Film Festival in June of 2022.
Cameron James Matthews won best supporting actor award at the Blue Whiskey Film Festival in Chicago, Illinois, July 2022.
We won an audience award at Cinequest for best comedy in August of 2022.
San Francisco Critics Circle called our film "sweet and soulful" and chose it as one of the top films at Cinequest to watch in 2022.
Any future projects you'd like to share?
I'm working on this feature film, 33 Days, based on a true story in San Francisco. I co-wrote the script and will be producing. We may even be filming in Taiwan with some partnership and production support there.
I also have three other feature films of my own that I want to direct, Eyes On Dino"that I shared above and The Thorns We Live With (another family dramedy around death) and some others. Ready to go, just need funding. I'm also looking for literary representation for my other pilot scripts and a writer/director for hire doing some PSA work in San Francisco. Always open to collaborations for the right projects.
What got you into the film world in the first place, and did you receive any formal training on the subject?
I learned on the job. When I was an actor I was always watching. If I could show up early and stay late on set, I would. I always enjoyed seeing how the director worked with the cast and the crew. So many times I remember thinking to myself I would do things differently or had an a-ha moments about the camera placement. I'm still learning and I love it.
Going through your filmography, you seem to be as comfortable in front of the camera as behind it - so which side do you actually prefer?
That would be too hard to choose. I love them both but they are so different. Acting is a single focus and writing/producing/directing has me focused on many things. When I am cast in projects where I just show up to act, I love it a lot. I just have to make myself not reset props or move C-stands.
What can you tell us about your filmwork prior to Last Chance Charlene, in whatever position?
If you look on my IMDb I have done a ton of shorts. I am still making shorts. I have one in post production (Alex is a Queen) now and another in pre-production (The Bright Side of Being Barren) with still another just hitting the film festival circuit (The Crossing Guard). I have also been privileged to use some of my money to help others. That's why I have some executive producer credits on there. I think it's one of the best ways to learn filmmaking. Offer to fund people's films. Make yourself valuable to others, build credits, learn, shadow and ride the waves with others as you move toward your creative goals.
How would you describe yourself as a director, and how as an actor?
I seek to be empathetic, creative, open, brave, optimistic, encouraging and playful.
Actors, filmmakers, whoever else who inspires you?
Ryan Coogler has inspired me from his very first feature, then I found his shorts and wow. Destin Daniel Cretton, before he was known for Shang Chi, did a short film called Short Term 12. Moved me so much. I watched how he turned it into a feature and was really inspired to do the same. Ava Duvernay and all that she does with Array is incredible. I want BraveMaker, my company, to have the kind of impact she is creating.
Your favorite movies?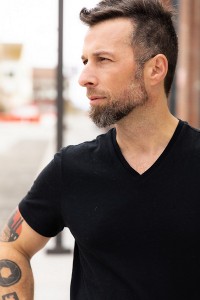 Feeling lucky ?
Want to
search
any of my partnershops yourself
for more, better results ?

The links below
will take you
just there!!!


These change on any given day, but here's some that come to mind right now: ET, Fruitvale Station, Get Out, Signs, Everything Everywhere All At Once.
... and of course, films you really deplore?
Oh, gosh. I'm sure there are some, lots. Honestly I have a bad memory when it comes to this kind of stuff. Maybe it's also because I have an aversion to seeing people's work being trashed publicly (in print especially) so I can't respond to this without feeling awful. And I don't like to feel that way. I know others will feel free to deplore my work and they have that right, and still others are paid to share their subjective negative opinions but I'll keep it to myself. Insert awkward chuckle here.
Your/your movie's website, social media, whatever else?
https://bravemaker.com/lastchancecharlene/
https://www.instagram.com/tonygapastione/
https://www.instagram.com/bravemakerorg/
Anything else you're dying to mention and I have merely forgotten to ask?
Besides all that babbling about my filmography–most important is I've been married for almost nineteen years to my wife Wendy (who deserves a ton of love and kudos for living this wild creative life with me). We have three teenaged daughters and a labradoodle. Life is full and that's about all we have time for. We are very tired people who like coffee, good Chicago pizza, tacos, chips, guacamole and I like a good margarita. My wife makes amazing mojitos. I like those, too. Do I sound boozy now? Ok. Time to kick my feet up. Thanks for all the questions. Let's do it again some time.
Thanks for the interview!