Your new movie Fresh Hell - in a few words, what is it about?
In the dog days of 2020, a year in which every hour brought a new horror, a group of old friends stumble across a very different flavor of terror. Thereís blood, thereís chuckles, itís very cool ;)
What were your sources of inspiration when writing Fresh Hell, and in what way does it mirror your experiences during the Corona pandemic?
Well, in the summer of 2020, I cut off my own dick during a Zoom meeting so that made it into the movie ... just kidding! We were all going through it in 2020. Hell, we still are. It felt like the seams of our world were bursting and so I put pen to paper to both escape and to try and make sense of the senseless.
What can you tell us about Fresh Hell's approach to the horror genre, and is this a genre at all dear to you?
Iíve been into the macabre since I was a little kid. I started reading Stephen King in the first grade and my love for horror ó that feeling of being scared or shocked or grossed out ó has never gone away. For this film, I took the template of a slasher film but then played around with exploding that genre by the end.
The first roughly half of Fresh Hell was, I presume, made via live video call - now how easy or hard is it to make a movie that way, both from the director and the actor's point of view?
Iím a first time filmmaker, so I have nothing to compare it to. Iíll say it was both easy and difficult. Easy in that it afforded us the opportunity to actually make a film on a very limited budget. Difficult in that there were technical hiccups. Any time an actor coughed or laughed, the Zoom recording would jump over to them and we would lose the close up that we needed. That was an awful thing to discover in the editing process. Luckily, Matt Neal, co-director and editor, really worked some magic in the editing room. (The editing room was his basement apartment and we subsisted on a lot of Chicago beef and coffee while we tried to figure out what the hell we were doing.)
Do talk about your over all directorial approach to your story at hand!
The battle is half won when you cast the right actors. And Matt took over directing duties whenever I was on screen so I could focus on my performance. I had a few vivid images in my mind for what I wanted certain things to look like and relayed those to our very talented cinematographer, Brian Wiebe. But I felt most of the movie should be raw, should feel real. Ultimately, Iíd say the approach was a lot of prep and then just going for it on the day.
What can you tell us about your co-director Matt Neal, and what was your collaboration like?
Iíve known Matt since we were 12. I adapted the Junior Mint episode of Seinfeld for a school talent show and Matt was the best part of it. Over the years, we became best friends. And I couldnít have done this without him. Not only is he a great artist but heís a true chum who came into this crazy process during the most stressful period of my life. He more than stepped up to the plate as a co-director and editor, but he also bought me and my wife groceries, made us dinner, took care of us.
You also appear in front of the camera in Fresh Hell - so what can you tell us about your character, what did you draw upon to bring him to life, and have you written him with yourself in mind from the get-go?
Initially I planned to stay behind the camera, but once I wrote a certain scene featuring some truly grotesque body horror, I didnít feel I could in good conscience ask another actor to do that. Especially as a first time director. My wife (Christine Vrem-Ydstie, who plays Kara and produced the movie) pretty hilariously said ďIím proud of you. The only person you exploited was yourself.Ē Once I knew Iíd play the role, I certainly wrote to my strengths. When it came time to shoot, I was so wrapped up in pre-production logistics and re-writes that I just didnít have the time Iíd typically spend to prepare for the role. Luckily, Iíd played a charming psychopath on stage the year before, so I borrowed from that. Used it as a short cut and a launching pad for the Stranger.
Do talk about the rest of Fresh Hell's cast, and why exactly these people?
It was written for this cast. Theyíre all close personal friends or actors Iíve worked with on stage whose work I admired. I go back 20 years with some of them. I love them and I felt it was important that that love translated to the screen. It was vital that these people felt like real friends who go way back. They nailed it.
A few words about the shoot as such and the on-set atmosphere?
I wonít lie. Pre-production was hellish. We didnít have enough time or money or manpower. But you donít know what you donít know until you dive in. It really felt like pulling off a heist. And I still canít believe we pulled it off. Casting a dream team, producing it with my wife (along with Caitlin Conklin, a great stage manager Iíd worked with the year before), and bringing in my best friend to co-direct and edit are the things that saved the day. That said, there were still a lot of laughs on set.
Anything you can tell us about audience and critical reception of Fresh Hell?
The critical reception has been astounding. Film Threat said we were ďthe cinematic equivalent of caviar.Ē What?!!! HorrorBuzz said itís ďsharp, funny and scary.Ē And you gave us a great review here on Search My Trash.
Iíve seen it at three film festivals now and my God, the response of those audiences was beyond anything I could have dreamed of. Laughs and gasps and applause. What a dream.
Any future projects you'd like to share?
Iíve got two screenplays ready to go. My hope is that this movie gives a bit of credibility so we can do another with more money and someone elseís!
What made you want to become an actor in the first place, and did you receive any formal training on the subject?
Since I was five, I told my parents I wanted to make movies. I wasnít into sports as a kid and my folks were great about that and found a community theatre for me to take part in. I fell in love with the stage and never looked back. I studied acting in undergrad and grad school and carved out a nice, humble career on the stage. But that love of cinema never went away. It just took the world shutting down and not being able to do what I do for a living to finally push me into saying, ďFuck it, Iím going to make a movie.Ē
As far as I know, Fresh Hell is your first movie as writer, producer and director - so what inspired this move behind the camera? And based on the experiences with your movie, will you ever direct another movie again?
The pandemic inspired it. I wasnít able to do what I love to do anymore. I spent the first few months of the pandemic watching every movie on the Sight and Sound criticís list that I hadnít seen and eating a lot of weed gummies. Eventually, the sloth was too much for me so I locked myself in a room and wrote. Iíd written before in between acting gigs but never something that could be self-produced.
I said ďnever againĒ during the shoot. Now of course Iím addicted and canít wait to make it happen again.
What can you tell us about your filmwork prior to Fresh Hell?
Well, Iím mostly a stage actor but Iíd been on a few sets. I play The Dude in Dude Wipes commercials which are a total blast and what financed this movie. Thank God for them. I played the villain in an episode of Chicago PD. And I co-starred in a wonderful film made by my wife and Brian Wiebe (our cinematographer). Itís called I am a Channel and just premiered at Athens Film Festival. Hopefully youíll all be able to check that one out soon!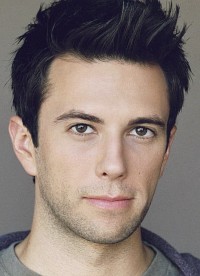 Feeling lucky ?
Want to
search
any of my partnershops yourself
for more, better results ?

The links below
will take you
just there!!!


How would you describe yourself as an actor, and how as a director?
I have no idea! Off kilter, maybe?
Actors, writers, filmmakers, whoever else who inspire you?
I love Laura Dern. Meryl Streep and Daniel Day Lewis of course. Zendaya is incredible. PT Anderson, Paul Schrader and Eric Andre are continual sources of magic for me.
Your favourite movies?
Oh man, I could go on and on. Seeing a movie on the big screen really seals the deal for me. 2001: A Space Odyssey was one I just never got on the small screen. Seeing it a few years ago in 70 mm thoughÖ damn, itís now my all time favorite. John Carpenterís The Thing is maybe my favorite horror movie ó also after seeing it on the big screen. Loved RoboCop as a kid but Mattís adoration for that movie has rubbed off. Itís pretty masterful with razor sharp satire and is just so much fun.
... and of course, films you really deplore?
Having made one now, I think itís a small miracle when a movie is thought up and then made and then seen. Iíd have to think pretty hard to come up with something that I absolutely deplored. Or be in a bitchier mood.
Your/your movie's website, social media, whatever else?
https://www.imdb.com/title/tt14444416/
https://www.facebook.com/freshhellmovie/
Thanks for the interview!
Thank you so much, Michael!