Your movie Prosper - in a few words, what is it about?
Prosper is the true story of the last surviving witch of the Salem Witch Trials and her need to kill young people to revive her spirit while promising hopes of immense prosperity to her unsuspecting victims.
What can you tell us about Prosper's take on witchcraft, and did you do any research on the subject? And is the movie based on any "real" mythology or made up out of thin air?
The reason I like to use the term "true story" is that the movie is based on an element of truth. Sarah Good was considered one of the most powerful witches on trial during the witch trials. It is well documented that she had a child but the fact is she had two; it is the baby who is left out of the pages of the history books.
As the story goes Sarah's slave, Tabitua, rescued the baby before the village people had a chance to kill her. She took her back to the slave quarters where she raised the baby as her own. In my research, I found that the baby was said to be possessed by an evil spirit. Or in any documents, I could source about the child every reference said that she was always shadowed by a kind of "dark spirit". In certain plantations, she became known as a bokor, or voodoo sorcerer. Of course, as a filmmaker, I took creative liberties to embellish the story and bring it to life.
(Other) sources of inspiration when writing Prosper?
The irony about Prosper is that it was originally conceived during a meditation session. I meditate often for clarity in life's situations, to get the creative juices going, and just overall to keep my sanity in this crazy world. But one day, during this particular type of meditation that was new to me I went deep into my mind and had this insanely unique experience! Hours later when I came to myself, with the help of my wife and sister, I realized it wasn't just my typical meditation, this was something altogether different. I had experienced this thing that I couldn't quite describe. As a writer, I thought the best thing to do was to write it down. It was then I quickly realized I had experienced a movie. It wasn't complete by any means but the core and essence of the movie were there. It inspired the research which then brought all the missing pieces together into what many have labeled a masterpiece.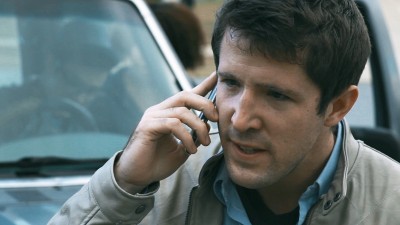 While I am proud of the work, I'm not sure I'd call it a "masterpiece"; instead, what I would say is it's a movie I am extremely proud to have brought to life simply because of all the many challenges we had in getting it made, and even leading to finding a house that was actually haunted to become a central character in the story.
What can you tell us about your movie's approach to horror, and is horror a genre at all dear to you?
You know, I am very fond of the genre but honestly, up until Prosper, I would have never called myself a horror film director. I guess it's because I hold guys like Kubrick, King, and Hitchcock in such high esteem that I could never imagine putting myself on their level. With that, I wanted to make sure I did the genre justice and not just make another slasher movie which is a dime a dozen these days. I wanted it to feel authentic and I wanted the story to bleed through the screen. If you watched the movie and felt creeped out, as so many people have told me they have, I did my job!
A few words about your overall directorial approach to your story at hand?
My approach is to get the team to buy into the overall concept. I want everyone to feel valued, appreciated, and heard, which can be difficult when some folks are louder than others just by nature. But film is such a collaborative process that I think it just works best when everyone participates on some level.
Do talk about Prosper's key cast, and why exactly these people?
We did a cattle call in an effort to source the right people. Then after a series of additional casting one-on-ones we found the cast. It's an ensemble piece, so understanding that it was important for me to have the right mix, and the right chemistry among the actors. And frankly, it didn't end after the original casting. I fired a third of the cast as the rehearsals went on and the actor's commitment to the work either shined through or it didn't. It may be seen as me being tough or something like that but it made the days flow once we got into production.
I think once the actors understood I was no nonsense it sort of put people's egos in check and served to reduce the drama on set that can tank low-budget productions.
You're also credited as tarantula-wrangler on Prosper - you just have to elaborate on that a bit!
Ha! I had an impromptu idea to add a tarantula to the basement scene. So my line producer rushed off to purchase one at the pet store. When she returned and we set up for the scene it was only then I realized that we didn't have anyone to actually wrangle the spider. I said screw it, swallowed my pride, and handled the little guy myself. After that scene, he affectionately became known as "Harry", lol!
What can you tell us about the shoot as such, and the on-set atmosphere?
The shoot was intense. For one, we were trying to shoot 131 pages in fifteen days. Given that a normal shoot is 5-7 pages per day, we were trying to do the impossible. And maybe that's true but one thing we had going for us was that I am very thorough, very organized, and incredibly efficient. I'm also good at hiring the right people to delegate responsibilities.
If you weren't living up to the job you signed on for, you were terminated and I moved on quickly. That's the kind of accountability that provides for the efficiency to get such a monumental undertaking done. I don't make it personal. My expectations are established upfront, they're discussed, and we are either in agreement or we aren't.
Anything you can tell us about audience and critical reception of Prosper?
So Prosper had two premieres and an international grand premiere. With the first premiere, I was determined to bring the movie to my hometown, a little rural community in the heart of Kentucky called Campbellsville. My reasoning was that I knew how impactful releasing my movie would be, especially for the kids there. I recalled the many nights writing stories and dreaming of the big screen and bringing my movie back to this little town and doing it in a big way was not only a dream come true for me but I knew it would be inspiring for all of those other children, students, and college kids in the town and surrounding counties who also had a dream.
So I got with the local movie theater agreed to play the movie for a night and then went to the local newspaper, the local radio station, the local university, and local churches and created an awesome marketing campaign to get the word out. The one-night premiere turned into a sold-out weekend which kicked it all off. A couple of weeks later we did the same thing in Atlanta, where I live, and had yet another nearly sold-out event with more than 200 people attending the premier to much praise and fanfare!
But the biggest and the best thing, in my humble opinion, is that I met a distributor at the American Film Market who agreed to take Prosper to the Cannes Film Festival & Market. In 2015 Prosper premiered to an international market of buyers who gave the movie a stellar critique which has landed me more opportunities.
Any future projects you'd like to share?
Right now I am working on a slate of kids' shows. One is based on my daughter's podcast called All Things Madison, you can find it on any podcast platform. The show is a live-action variety show for 'tweens and families. Another is an animation based on a kids' book series I wrote a few years ago called The Fantastical Adventures of Sleepy Steve. And lastly, I am working to get my podcast The Expert Process Podcast onto the Sirius radio platform in their new video format. That's in addition to a couple of documentaries I have been brought on to produce.
What got you into filmmaking in the first place, and did you receive any formal education on the subject?
I have always had a love for stories, creating worlds, creating characters, and entertaining people. I met a filmmaker in my last year in college who really put the thought into my mind that I could make a movie. When I moved to Atlanta in 1998 I met another filmmaker who agreed to help me produce my first film. When the effort fell apart he brought me onto a couple of his other productions and expanded my understanding of what happens behind the scenes. That led to me attending a local college's inaugural film program which led to my first short film that won several local, regional, and national competitions. Pretty much, the rest is history.
What can you tell us about your filmwork prior to Prosper?
My path has been different than most I would say, namely because I have paired my sales experience with my filmmaking career to open doors for me that wouldn't be available to other people. I learned early on to shop and market myself, my talents, and my abilities. So for example, after my very first short film, I leveraged the awards that I received as best director, best short film, or even audience choice awards to get paid short-term opportunities, these days they'd be called gigs I think.
Right out of the gate I was hired to direct and produce a series of spec commercials for a major Asian beer company looking to test the waters on bringing their beer into the US. It was easy work and paid me over $10k in total for the job.
Next up was a project for the American Heart Association. Then there was an anti-smoking campaign, and so on and so on. Each opportunity led to the next but they were what we would consider today as short-form content. I was eventually asked to help a friend produce his first feature which ultimately fell apart but the lesson was as valuable as the experience in my book. I learned a lot about what not to do when it came to my own project.
How would you describe yourself as a director?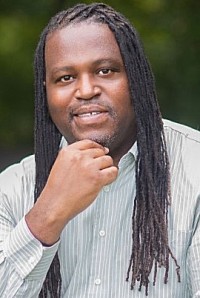 Feeling lucky ?
Want to
search
any of my partnershops yourself
for more, better results ?

The links below
will take you
just there!!!


I would describe myself as a risk-taker, a visionary, and a storyteller with a passion for creating meaningful content.
Filmmakers who inspire you?
There are lots of filmmakers who inspire me, one is Robert Rodriguez mainly because of his hustle. He's known to wear many hats when making his movies and he's done a great job at crisscrossing genres. But more recently I would say is writer/director Jordan Peele. Peele is inspiring because he actively looks to push boundaries and place people of color in roles and positions we don't typically see them. For that, I feel we are kindred spirits and I plan to work with him one day. Notice, I said plan, right? Well, it's because I see it like it's already happened, you just happen to be the first place I announced it. Let's see how this interview ages.
Your favourite movies?
My favorite movies are Car Wash, Shaft, Sleepless in Seattle, The Shining, The Notebook, Rosewood, Rat Race, Meet the Fockers, and many more.
... and of course, films you really deplore?
Too many to count.
Your/your movie's website, social media, whatever else?
To check us out just go to Facebook.com/ProsperTheMovie. And you can learn more about me at TheExpertProcess.com and DeronteSmith.com.
Anything else you're dying to mention and I have merely forgotten to ask?
I have a passion for helping filmmakers so feel free to reach out!
Thanks for the interview!