Your new movie Ouija Witch - in a few words, what is it about?
Ouija Witch is a revenge flick. A woman, Sarah, gets violently attacked by a small group of men. Immediately afterward, a local shopkeeper with malicious intent, manipulates Sarah into using a Ouija board to summon an ancient spirit to exact revenge on the men.
How did this project fall together in the first place?
Our producing team has been making films since 2019. Simply said, we're trying to build a library of films and Ouija Witch seemed like a solid idea that would fulfill both our creativity and business interests. We love making horror films. We're not trying to reinvent the genre with each film. Instead, we just want to improve as a filmmaking team and make some fun content for horror fans like us.
What were your sources of inspiration when dreaming up the plot for Ouija Witch? And do you have any personal experiences with Ouija boards?
Ouija films traditionally have solid audience attention, so we wanted to keep that in mind. I've been obsessed with Salem, Massachussettes for my entire life - affectionately referred to as 'Witch City' and 'The Halloween Capital of the World'. Salem is most notably known for its dark history and the hanging of alleged witches. I've wanted to incorporate Salem in a film since we started making them. So the 'witch' was directly influenced by Salem.
I've used a Ouija board in the past on a few occasions. When I was fourteen, I had a sketchy experience using one. I was visiting my friend in New Jersey and we went to a block party. A few kids were playing with a Ouija board and I hopped in. I didn't know any of them. When it was my turn, I asked a question that I knew no one would know - 'what is my dad's middle name', which is not a common name at all. The planchette slowly moved to the first letter, then the second, then the third... I got freaked out and let go and walked away. I can't say if it was supernatural or my subconscious guiding it, but it was just really strange. I haven't played around with one since. Our director and producer have some experience with them as well. Check it out:
Robert Michael Ryan (director of Ouija Witch): https://youtu.be/LIk92bnheTg
Jeff Miller (producer of Ouija Witch): https://youtu.be/x5WOa-rK21Y
You've written the story for Ouija Witch together with the film's director Robert Michael Ryan - so what can you tell us about your collaboration with him, both during the writing process and during the shoot?
Robert and I have been working together since 2012. We're always talking ideas and we each have a long list of projects we want to do. Some are more exciting than others, and so we're always trying to choose what to produce next based on a few factors: What money do we have available, scheduling, difficulty of execution, and market/commercial/business prospects. Ouija Witch was a good match across the board, and after we developed a solid treatment, along with Jeff Miller [Jeff Miller interview - click here], we shot that over to John Doolan to write the script. And he delivered an amazing script. The film we executed doesn't truly do the script justice, but that's the game of low budget filmmaking.
Also do talk about working with Ouija Witch's screenwriter John Doolan, and what made him perfect for the job?
I've known John since we met back in 2008. I worked on a film he wrote, Sasquatch Assault, with Synthetic Cinema Int'l. Then I did another film with them, also written by John, called Alien Opponent. I love those guys and love the scripts. John is a magnificent screenwriter with a keen sense of humor for his characters, and he's also a vault of horror knowledge. We're hoping to continue working with him very soon.
How would you describe Ouija Witch's approach to horror?
We're all enormous fans of the genre. There's not a better genre to work in, if you ask me. Horror inherently has no limits - each film/story can be completely fabricated without regard to real life mechanics. Audiences almost expect that in some ways. Horror is a celebration of the fear of the unknown, and as filmmakers you get to create what the 'unknown' is. For Ouija Witch, I won't say that the film is unique at all, nor does it satisfy every horror lover's dream. With Ouija Witch, we wanted to continue experimenting with horror filmmaking. The goal is to improve with each film and so that in a few films time, we'll be better equipped to really deliver something special and unique.
What were the main challenges of bringing Ouija Witch to the screen from a producer's point of view?
Typically, for lower budgets, you want to keep locations, cast size, and shooting days to a minimum. But with Ouija Witch, we had the good fortune of filming in my hometown, with a local crew made up of friends, so our Dollars stretch a bit more. Still though, filming a 90 page script in 12 days is tough. We didn't have any insane issues on this one, just the typical juggling of actor schedules, making our 10-11 hour days, and some colder than expected weather.
How hands-on or hands-off a producer are you actually?
I'm extremely hands-on. That's the only way I would want to produce. I like being a utility guy when necessary, helping out wherever needed. Generally though, I just like taking part in all of the creative decisions throughout the film.
Do talk about Ouija Witch's cast, and why exactly these people?
We had the best cast. We worked with many of the same actors that we've worked with in the past. We held auditions and there were roughly 3000 actors that submitted, which was fairly overwhelming to sort through. Jeff Miller brought in Sean Young, which was incredible. She was a Hollywood A-Lister back in the 80s so we were extremely lucky to have her join us for a day. Our entire cast is extremely talented, which you don't usually get on small indie films. Casting, finding the best actors for the role, is arguably the most important thing to me.
As you're known as an actor first and foremost, did you never feel the urge to step in front of the camera in Ouija Witch as well?
Nope. I thoroughly enjoy producing and directing, sometimes more than acting. I love working with actors as a director/producer. I feel like I can see or understand their process, or what they're doing in a scene, and then give relatable and useful notes, if necessary. I do anticipate acting in something I produce down the line, but I'm not sure what that would be just yet.
What can you tell us about the shoot as such, and the on-set atmosphere?
This being our 4th film together, we're a slick movie making machine at this point. Our sets are pretty stress-free. There are always difficulties on set, comes with the territory, but we navigate those so well at this point. Usually it's time constraints more than anything else. We try to keep the set fun, welcoming, and free of ego.
Anything you can tell us about audience and critical reception of Ouija Witch?
We're hoping to hear more - it's been pretty limiting so far. We haven't heard much either way. It's usually a mix of good/bad reviews, all of which are welcomed. In many ways, I like to hear the 'bad' reviews as they can sometimes lead to growth. Once Ouija Witch starts hitting the free streaming platforms, we anticipate seeing more reviews out there,
Any future projects you'd like to share?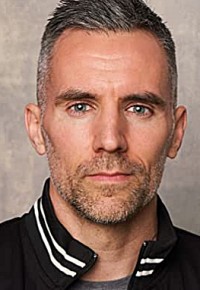 Feeling lucky ?
Want to
search
any of my partnershops yourself
for more, better results ?

The links below
will take you
just there!!!


We have a few in the works - one currently has a working title of Casket. That's about a small gang of gravediggers who unknowingly unearth a cursed casket. It has elements of It Follows and Escape Room, maybe a bit of Saw.
Your/your movie's website, social media, whatever else?
Please check out our YouTube page at https://www.youtube.com/@salemhousefilms
And our company page is at www.SalemHouseFilms.com
Ouija Witch is currently streaming at:
Amazon: https://www.primevideo.com/detail/Ouija-Witch/0LT0BLIDXISF0N55E7GW8QQODA
Apple TV: https://tv.apple.com/us/movie/ouija-witch/umc.cmc.5rvhmtk19m67muiwouusz9w29
Vudu: https://www.vudu.com/Fcontent/movies/details/Ouija-Witch/2349955
Anything else you're dying to mention and I have merely forgotten to ask?
You can find some BTS vids from Ouija Witch at our YouTube page, making of the Ouija board, actor auditions and more: https://www.youtube.com/watch?v=b8Unkpj9MAQ
Thanks for the interview!