Your new movie Rumba Love - in a few words, what is it about?
Rumba Love tells an inspirational story about the journey of Nico Quevedo, a Cuban/American musician that migrates from Havana to New York with nothing else but his love for music, his dreams and an unbreakable promise.
What were your sources of inspiration when writing Rumba Love, and is any of this based on personal experience?
The main motivation was for sure the need to share a story that was in my heart for a while, and I felt that I needed to put it off my chest and share it with the world. Rumba Love has taught me that everything is possible if you believe in your mission and don't give up on it, no matter the circumstances. That's basically what happens to Nico, our lead character, during his journey, he had everything against him and yet, he knew he had to do what he had to do to achieve a common dream that he has with a best friend. It was inspired by a personal experience, when I was 14 I lost my best friend, but thanks to him and that experience I realized my own path, and I understood that in order to evolve, we all have to learn to let go.
What can you tell us about your directorial approach to your story at hand?
I wanted that approach to be as organic as possible, we wanted the camera to almost dance with Nico through his journey, almost like a rumba dance. Overall, I treated the whole piece as if it was a rumba song, with its silences, pauses, agitations, blasts. The rhythm of it was a full melody that marked the tempo of the film in every particular scene.
Of course, you also have to talk about the music in Rumba Love for a bit, and what does music as such, and Cuban music at that, mean to you, personally?
As Nico says on the opening scene, "The music is coming from your heart, don't pay attention to the noise, the rhythm resides inside of you." Music has always been an important component in my life. My mother used to be a musician and I grew up with jazz, classical music and salsa, rumba and guaguanco. Then when I moved to Havana, I was even more into it because Cuba is nothing else but music. If you walk through the streets of Havana you would feel it everywhere. I grew up in that context.
You play the lead in Rumba Love - so what did you draw upon to bring Nicolas to life, and did you write himself with yourself in mind from the get-go?
Actually, I would dare to say that it was almost the other way around. I feel as if Nico had chosen me to teach me a lot of lessons, not just as an actor but as a human being. Nico taught me how to "block out the noise", how to listen to my own rhythm, he made me understand that your own dream is not as valuable a common dream, that if you share the path, your destiny with those you love, it becomes a better place. When I was writing, I truly really just felt that I was only a bridge for that character to be alive, and I felt the same when playing him.
Do talk about the rest of Rumba Love's cast, and why exactly these people?
It's an incredible cast. I really think that each of these actors were meant to play those characters. With many of the them I had previously worked in the past: Ed Trucco and I met at Al Otro Lado del Muro for Telemundo filming in Miami, I had worked with Osvaldo de Leon on Welcome to Acapulco, with Zair Montes [Zair Montes interview - click here] on Habana Instant and The Flowers, with Ilean Almaguer on The Fifth Commandment, so the casting process was as organic as the rest of the creative process. In most of the cases it only took a phone call, and it was perfect because it was a collaboration instead of imposing ideas.
What can you tell us about the shoot as such, and the on-set atmosphere?
It was "friends and family" all the time. Truthfully, it was a team work. Shooting in Havana, in the neighborhoods where I was acutely walking and dancing when I was a teenager, made it very personal and special. Then, when we moved to NYC and we got to shoot at iconic places like The Minton's Jazz Bar where people like Thelonious Monk, Charlie Parker and Dizzy Gillespie used to hold jam session and gather all the time, made the experience even more relevant and magical.
The $64-question of course, where can Rumba Love be seen?
Starting September 24th, we will be in theaters in LA, NYC, Miami, Orlando and Dallas. The same day we will go out on VOD on several platforms in the USA and Canada (Amazon, iTunes, Vudu, Fandango, GooglePlay, etc.) People can find all details about it on rumbalovemovie.com
Anything you can tell us about audience and critical reception of Rumba Love?
I just hope a lot of people get to watch it and feel some rumba love in their hearts when they do it.
Any future projects you'd like to share?
Currently working on several movie projects: Clandestino (dir. Pedro Brenner), The Bash (dir. Nicolas Diblasi), 13th Street Scare (dir. Cecilia Copeland).
What got you into the filmworld in the first place, and did you receive any formal training on the subject?
I graduated in theater in Cuba at The National Institute of Arts, also got a special degree at the National University of Havana on Filmaking. Then in the US I graduated at HBstudio on the full-time acting program in NYC.
When it comes to filmmaking, you have held quite a few positions and seem to feel as comfortable in front of the camera as behind it - so why is that, what jobs do you prefer, which could you do without?
Acting is definitely my playground and what I have been doing all my life. But I have to confess that there is no bigger satisfaction than creating something from the scratch, developing an idea from zero to then directing and acting in it. It has been absolutely fascinating.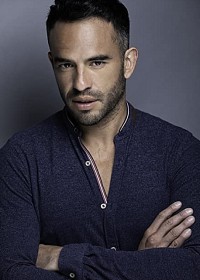 Feeling lucky ?
Want to
search
any of my partnershops yourself
for more, better results ?

The links below
will take you
just there!!!


What can you tell us about your filmwork prior to Rumba Love, in whatever position?
It's always been a learning process and I hope it remains the same for the rest of my life.
How would you describe yourself as an actor, and how as a director?
As a teammate. I know that the magic doesn't happen unless you understand that even if you are the creative leader, it's always a team work, and the biggest quality is learning how to listen, how to observe, how to learn and how to serve the movie.
Actors, writers, filmmakers, whoever else who inspire you?
Martin Scorsese, Woody Allen, Robert De Niro, Al Pacino, Marlon Brando, Robin Williams.
Your favourite movies?
Raging Bull, City of God, Awakening.
Your/your movie's website, social media, whatever else?
You can find me as @guillerivan on Instagram, Twitter and TikTok. Guillermo Ivan on Facebook.
Anything else you're dying to mention and I have merely forgotten to ask?
THANKS FOR THE INTERVIEW!
Thanks for the interview!