Your new movie The Electric Man - in a few words, what is it about, and what can you tell us about your character in it?
This is not the kind of movie to sum up in a few words. Okay, Iíll try. Here goes: The new physics and the multiverse with a dash of subatomic superstring theory all in the context of the Slider paranormal phenomenon with a dude who wants to date a chick who drinks blood. Make sense? Didnít think so. I think youíre just gonna have to watch the movie.
With regards to my character, wellÖhe just gets caught up in everything I just mentioned. I feel for the guy, I really do.
What did you draw upon to bring your character to life, and how much Jed Rowen can we find in Trace?
Fragmented reality has always fascinated me, particularly how itís expressed in all types of art. The best artists put conventional reality on trial, and give us their own twisted views of what their version of reality is. Thatís what I kept in mind when I was playing Trace. I thought about the cubist artists a lot during the months we were progressing through the project. Weird novelists and poets, too, like Philip Dick., E.E. Cummings and some of the Beats. And I tried to reread some of the new physics books Iíve collected over the years. I know all that makes me sound like some kind of pretentious intellectual snob but, hey, I really did have a lot of down time during the pandemic, and it was kind of appropriate to go down a big rabbit hole of far-out shit during this utterly mad time period. Because of all of the delays in shooting the movie, I had a lot of time to think about all these things. I imagine this all made my performance better, and I was able to get more comfortable in the role as time went by. And, yes, lots of Jed Rowen in Trace. Iíve always been pretty wary of reality in general.
The Electric Man plays with different layers of reality quite a bit - so how easy or hard was it for you as an actor to stay on top of things?
It really was the ultimate trippy part to play. There werenít plot twists in this movie, more like reality twists. Along with a million lines to memorize with lots of big philosophical terms. If it wasnít for all the delays in production because of Covid, I think my brain would have completely melted if we did the typical indie eight or ten or twelve day in a row shoot. It definitely wasnít an easy role, but I managed to enjoy the ride through the multiverse.
How did you get involved with the project in the first place, and what drew you to it?
Well, thatís an interesting question. When the pandemic first started a few years ago, some real weird paranormal shit started happening to me. I told the director, Brian [B. Luciano Barsuglia interview - click here], all about it and he decided we should make a movie about it. I donít want to give this paranormal thing away, because I want people who watch the movie to actually figure it out instead of me just spelling it out for them in this interview. Itís all in the movie, youíre just gonna have to look for it if you care to. At this point in the release of the film, which has been out for a minute, this thing Iím alluding to has completely gone over everyoneís heads. Thatís more fascinating to me I think than any other aspect of this pretty fascinating movie.
What can you tell us about The Electric Man's director B. Luciano Barsuglia, and what was your collaboration like?
I donít know how Brian wrote this script. As Iíve mentioned earlier, Iíve read many books about the multiverse, about the New Physics, quantum mechanics, and I couldnít have written a script like this. I donít know how extensively Brian researched this subject matter, but he just nailed it. And he fused it with all of the paranormal stuf I went through that I told him about. That was really the collaboration. As if that wasnít enough, the script is very funny. How the hell can you make quantum physics funny? The guyís a frigginí genius. I really just lost myself in the character he created, and showed up on set ready to jump into the multiverse.
The Electric Man wasn't the first time you've worked with B. Luciano Barsuglia - so what can you tell us about your previous collaboration, and how did you two first meet even?
Well, if you remember, I told you in the Impact Event interview about the crazy yellow post-it story regarding the Inbred Jed casting notice in my first collaboration with Brian, Zombie Farm. Weíve gone on to so many great movie adventures together since then. And hey, while weíre on the subject of Zombie Farm, that movie actually just got a brand new release by Wild Eye. It is now appropriately entitled Pandemic Undead. Itís really ironic since the subject matter of that movie is much more relevant today than it was when we shot it. Back then, I didnít even know what the CDC was when I read it in the script. Now, we all know damn well what the freakin' CDC is!
Back to The Electric Man - a few words about the shoot as such, and the on-set atmosphere?
The shoot was splintered, delayed, rescheduled, broken up, shut down. All sorts of challenges because of the pandemic. What got us through it? Very high morale, great teamwork and everybody believing in the project. And, of course, Brianís great leadership. Itís one of my proudest achievements as an actor not just because of the great role I had, but because of all the obstacles we overcame together, and the perseverance of the cast and crew in completing a project months and months in the making.
Any future projects you'd like to share?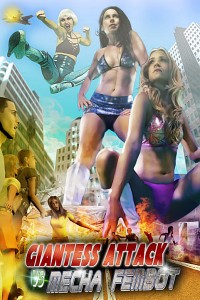 Feeling lucky ?
Want to
search
any of my partnershops yourself
for more, better results ?

The links below
will take you
just there!!!


Iím glad you asked that. I got lots of great projects about to be released in the multiverse. Some have already had amazing premieres which you can see on my Instagram @actorjedrowen. I'm in a stupendous science fiction masterpiece thatís all set for a 2023 release entitled Space Wars: Quest for the Deepstar. Iíve always wanted to be in a space movie like this, ever since I was a kid. Super proud of this one. I also have a great horror/comedy thatíll be out next year too called Thatís A Wrap. Itís really the ultimate fun spoof of the film industry, but is surprisingly profound and superbly written by Joe Knetter under the brilliant direction of Marcel Walz. I am super proud of this movie, too. And Iím lucky to be in another great movie by Brian, yes the aforementioned Electric Man auteur B. Luciano Barsuglia [B. Luciano Barsuglia interview - click here], called Amber Road, which has turned out to be one of my very best horror movies ever. Itís won over twenty awards already and will be released all over the place, also in 2023. Oh yes, and of courseÖPretty Boy, in which I play the titular character, will, fingers-crossed, be released in 2023. We all have high hopes for this one when Lions Gate unleashes it upon the general public.
Anything else you're dying to mention and I have merely forgotten to ask?
Oh shit! I forgot all about Giantess Attack vs. Mecha Fembot! How could I have overlooked this maídíterpiece by the crazy genius Jeff Leroy!!?? And guess what, it got a Full Moon Features release, can you believe that!? Iíve been trying to get into a Charlie Band movie forever and it finally happened. Go check it out on the Full Moon website and, believe me, youíre in for a treat. One of my all time fav movies Iíve ever done. Happy New Year everybody! Letís all have a great 2023.
Thanks for the interview!