Your new movie If I Can't Have You - in a few words, what is it about?
It's about a psychologist who surrounds herself with all the wrong stalker types, and it's a very "self-aware" thriller.
Now how did the project fall together in the first place, and what drew you to it to want to produce it?
We decided as a team to create our first feature, and then we wrote the script. I pitched a role-reversal to Fatal Attraction and Matt Santia (co-writer) [Matthew Santia interview - click here] wanted to layer the Scream/meta elements. I was drawn to make a project that was marketable so we could figure out distribution, and I wanted to make it with the people I trusted.
What were the challenges of bringing If I Can't Have You to the screen from a producer's point of view?
Really just Covid impacted us. We had to move our production schedule out 2 months but it gave us more time to rehearse our lines.
To what extent could you identify with If I Can't Have You's take on both horror and humour?
Humour – It was easy because we had Mandy Logsdon (as Barb) on set and she was amazing at providing comedic relief. I think the script tried to bring out all the funny clichés of stalker movies so it was easy to play into common tropes.
Horror – I support horror because that is the genre the team enjoys the most. As Diane, I tried to bring out fear in my performance at the times needed in the script.
You also play the lead in If I Can't Have You - so what can you tell us about your character, what did you draw upon to bring her to life, and how much Tennille Taraszkiewicz can we actually find in Diane?
I think Diane has good intentions but her behaviors are mis-aligned. I'd like to think I'm more solid in how I execute situations in real life to avoid disastrous consequences, LOL. In my 20's I had to get a personal protection order against an ex so I definitely drew upon how it felt when he was following me.
Do talk about the rest of If I Can't Have You's cast, and as producer, to what extent were you involved in the casting process?
Four of the cast ensemble were involved at the inception of the project (Tennille, Matthew Santia, Todd Calvin De Pew, Brian Boynton). It was nice because we were all able to help develop our characters so our casting was locked in. I was the casting director (aka The Film Chic) ,so I made the casting call for the roles of Greg and Barb. We had a team meeting to decide who we liked and then invited 3-5 people for a chemistry read. We couldn't be more happy with our choices of Harley Wallen [Harley Wallen interview - click here] and Mandy Logsdon.
What can you tell us about your directors Matthew Santia [Matthew Santia interview - click here] and Peter Poulos [Peter Poulos interview - click here], and what was your collaboration like?
I feel like together we are a dream team – balanced, supportive, complimentary. Continuously evolving our creativity and productivity. Peter was the DP of the first film I produced in 2016, and Matt helped me write a script in 2018, so there was an existing connection.
A few words about the shoot as such, and the on-set atmosphere?
Smooth, friendly, and loving. I'm not just saying that either! Our 2nd AC, Seth Mullen, was a high school intern and his BTS video talks about how loving & supportive the set was. It really touched my heart because I wanted people to feel safe and valued.
The $64-question of course, where can If I Can't Have You be seen?
Apple TV, Google Play, Vimeo on Demand, Vudu, Amazon Prime (link hasn't dropped yet though), XBOX, YouTube, Comcast, Direct TV, and Dish.
iTunes: https://tv.apple.com/us/movie/if-i-cant-have-you/umc.cmc.33bxlox9ne4bdld4kfticu9a2
Vudu: https://www.vudu.com/content/movies/details/If-I-Can-t-Have-You/2013709
Google Play: https://play.google.com/store/movies/details/If_I_Can_t_Have_You?id=RaZijxGUYcY.P&hl=en_US&gl=US
YouTube: https://www.youtube.com/watch?v=jDgSuweqIHo
Vimeo: https://vimeo.com/ondemand/ificanthaveyoumovie
Anything you can tell us about audience and critical reception of If I Can't Have You yet?
All thumbs up so far. I think people understand and appreciate the satire. We've been streaming for less than a week but I feel like we're able to appeal to audiences of many genres because of the blended story.
Any future projects you'd like to share?
I'm in production for a feature called Miss Rainbow Magic with a filmmaker in Grand Rapids Michigan, Nuri Bauswell. I'm producing a short film called Dominus with Dark Hoffman, and production starts at the end of April. I'm in pre-production on a feature called Chasing the Ghost with executive producer Dennis Reed, and the same writers as If I Can't Have You. Production is scheduled for late July. There is another project in development with Emory Reeves, and we're in the funding phase.
What got you into the filmworld in the first place, and did you receive any formal training on the subject?
I wanted to be an actress and in 2016 some friends from my day job (Ford) asked me to be their lead in a short called Payback (this is where I met Peter). They didn't have a schedule or locations so I jumped in to help because I really wanted the movie to get filmed so I could act, LOL. I'm not formally trained but I worked as a production supervisor making the Ford Focus which gave me all of the project management skills I needed. I spent the money I would have on school on short films and docs to build my resume. I have parlayed my filmmaking skills into my day job. I am now the Training & Video supervisor for my department.
Going through your filmography, it seems like you're as comfortable in front of the camera as behind it - so do talk about your different jobs in filmmaking, and which do you prefer, which could you do without?
My first love is acting. I have abilities to be a producer, but the job is long, hard and under valued. I enjoy wardrobe (anything art) on set because it's the most fun, and AD is the job I like least because it's the hardest job.
What can you tell us about your filmwork prior to If I Can't Have You, in whatever position?
I produced 6 short films of various genres and 2 short documentaries before making If I Can't Have You. I've also helped several other filmmakers in Michigan with their projects.
How would you describe yourself as an actress, and some of your techniques to bring your characters to life?
Music/playlists that represent the character. Wearing the types/colors of clothes in advance. Cross associate script elements to personal experiences. Character development discussions with the director.
Actresses, filmmakers, whoever else who inspire you?
Toni Collette because she's natural & believable. Meryl Streep because she's versatile & timeless. I admire the work A24 does and would love to be an associate producer (or actress LOL) on one of their projects.
Your favourite movies?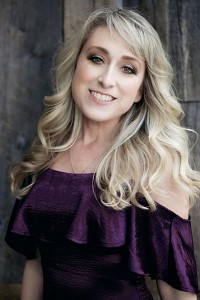 Feeling lucky ?
Want to
search
any of my partnershops yourself
for more, better results ?

The links below
will take you
just there!!!


Dirty Dancing, Shawshank Redemption, Gladiator, Scream.
... and of course, films you really deplore?
Nothing really… I like anything as long as there is a logical or meaningful story.
Your/your movie's website, social media, whatever else?
The Film Chic boutique production company: https://thefilmchic.com/
If I Can't Have You on The Film Chic: https://thefilmchic.com/project/if-i-cant-have-you/
The Film Chic portfolio: https://thefilmchic.com/portfolio/
IIf I Can't Have You on Facebook: https://www.facebook.com/If-I-Cant-Have-You-100358402610654/
If I Can't Have You on IMDbPro: https://pro.imdb.com/title/tt13431950/
Anything else you're dying to mention and I have merely forgotten to ask?
We tried to apply the 48 Hour Challenge approach to the project. Get 'er done mentality. So many filmmakers create 90% of something and then stop for some reason. The goal was to finish our project, and we treated everything as a learning opportunity. Covid ruined our pacing but the mentality to get it done and learn from it definitely carried through.
I challenged Matt to keep the script to 10 locations and 10 cast members to keep the complexity and costs affordable. This also ended up helping us out with the Covid situation keeping the sets small.
Project goals/parameters when we started:
Get 1st feature completed
Learn distribution
Make ROI for proof to future investors
Opportunity to create a lead role for myself. I feel like the Michigan Reese Witherspoon, LOL!
Thanks for the interview!