Your new movie The Pact - in a few words, what is it about, and what can you tell us about your character in it?
The Pact is a horror/thriller centered around 3 women - who have been friends since high school - plotting revenge against their husbands, all for different reasons. I can't really disclose too much about the plot as I wouldn't want to spoil it for anyone, but I can honestly tell you that this will take the audience on a rollercoaster of various emotions throughout, hopefully leaving the viewers shocked. I portray Jenny, who I would say is the most light-hearted & gentle one out of the three, but with a dark side you wouldn't imagine. She's a challenging yet awarding role to play, & so far it's been really good fun! I have Paul Sutton [Paul Sutton interview - click here] to thank for that. He's just amazing for giving me the opportunity to bring this character to life.
What did you draw upon to bring your character to life, and how much Danni Shepherd can we find in her?
For most dark or difficult roles, I always do method acting. I find this really encourages me to make the character believable & helps it become second nature to me. With Jenny, she comes across as your everyday "good role model" type, a nice girl with a little adventure/fun in her. & to be honest, I would say that I share a lot of similarities with Jenny. She's sensitive, she's kind, she's gentle & very free-spirited - but the dark side of her, the devil on her shoulder, is something that I had to work on in addition to everything else I have brought to her character. I'm used to playing characters nothing like me, so this is a nice change! She's incredibly fun to play & it's something I can't wait to share with everyone as I find she is different to what I have played before.
How did you get involved with the project in the first place?
I have worked previously on a feature film on Amazon Prime called Flower Boy with two of the crew members - Chris Dudley [Chris Dudley interview - click here] & Andy Wright. Chris recommended me to Paul who messaged me about 2 years ago asking me to be a part of this film. A close friend of mine & Paul, Sharon Spink [Sharon Spink interview - click here], also recommended me & messaged me in regards to the role of Jenny. I was excited to work with new faces so I asked to see the script & I fell in love with it. The plot, the characters, the entire twist & crazy ride it takes you on made it hard to say no.
What can you tell us about The Pact's director Paul Sutton [Paul Sutton interview - click here], and what was your collaboration like?
Paul is absolutely amazing. He knows exactly what he wants, he's extremely driven, he's good fun to work with on set, & he's absolutely brilliant at what he does. As soon as I read the script, I knew we were going to work well together. We had the exact same idea on Jenny's role as one another which makes my job as an actress 10 times easier! I never met Paul until the first day of filming, which is super weird because we got along instantly & felt like we had known one another for years. He's really easy to work with & he has an incredible outlook on this film, so I have absolutely nothing but positive feelings about it.
Do talk about the shoot as such, and the on-set atmosphere!
Everyone that's worked on this film set is brilliant. The girls I act alongside with, Ellen Carnazza & Lucy Oke, are just fantastic actresses. It felt so natural in the last scene we worked together on, & they knew exactly what they were doing. I have previously worked with Dale Hooley too, he's a fantastic actor that brings so much to his roles. He's a muse. I think we have a really strong cast & crew here, so I have nothing but excitement for it. The atmosphere is just all round fun & banter. Sometimes it's healthy on a dark film to break the tension as it's occasionally hard to break away from our characters' emotions/feelings. We all gel really well together so it's just been a great experience for me.
Any future projects you'd like to share?
I have quite a lot coming up but I aren't really sure if I am supposed to disclose much information on them yet! I also have a couple of auditions coming up & an exciting project I have been offered a role on. There is a lot coming up but I try to take it day by day & keep as busy as I possibly can! I'm even producing my own mini series which I am excited for, as it's another skill/challenge for me to learn. Sometimes I think I am running at 100mph in this industry but I wouldn't have it any other way :D
What got you into acting in the first place, and did you receive any formal training on the subject?
I have wanted to become an actress since the age of 4. I used to re-enact films/TV shows all of the time when I was younger, & my mum used to video record me doing it haha! I have had training indrama schools such as Stage 84, Yorkshire School of Acting, I gained a HND qualification at Bradford College as well as participating in online classes. I do a lot of research, I gain a lot of knowledge & study things I need to in regards to learning more about my characters, develop new skills & really try my best at making these roles believable for the audience to watch. I tend to watch a lot of films with award winning actors/actresses in & write down notes on what/how they're doing it. I just constantly like to learn new things, & I find it's my biggest hobby.
What can you tell us about your filmwork prior to The Pact?
I don't even know where to start haha! I starred in the feature film Flower Boy as the main antagonist. The film centers around bullying, & my character had to be the most awful, deranged, formidable person you could imagine. This is a role I had to do method acting for & it was NOT easy. I portrayed Claire in The Family Man, your typical alternative teenager with absolutely no idea of the secrets hidden in her family's life, I starred as Lisa in A Light Through Coloured Glass, which I found had a similar lifestyle to Loretta in Flower Boy, but was not the same in any retrospect. I found she was definitely the comic relief of the film which was a nice contrast to other films. I played Layla in Love at Last Sight, who is the polar opposite to all of them. I also portrayed Casey Becker in the remake of the opening scene of the first Scream movie which I had won Best Actress for. So it's been a hell of a journey so far!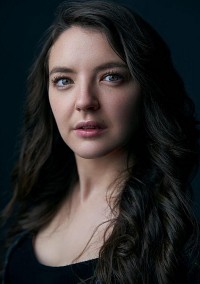 How would you describe yourself as an actress, and some of your techniques to bring your characters to life?
Like I said previously, I do consider myself to be a method actress but I also delve into a lot of naturalistic acting too. It really depends on the type of role you do in this industry. Sometimes you play very "normal" roles, roles without much of a challenge to them, & others you have to really research, understand & learn everything about that character for it to work. You have a hard job as an actor to do this, & people don't understand the amount of work, craft & dedication that go into it. It's insane!
Actresses (and indeed actors) who inspire you?
I am a huge fan of Tom Hanks. I think he is one of, if not, THE best actor I have ever seen on screen. I absolutely love Jodie Comer, Margot Robbie, Jennifer Lawrence & Sarah Paulson. I am a major fan of Evan Peters too. I think he portrays every character amazingly & you can tell he works incredibly hard to do so, the same as Sarah Paulson (can you tell I'm a massive American Horror Story fan?).
Your favourite movies?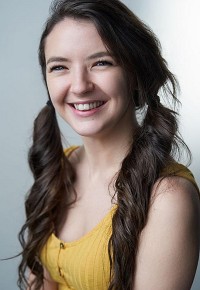 Feeling lucky ?
Want to
search
any of my partnershops yourself
for more, better results ?

The links below
will take you
just there!!!


Wow. This is a hard question… it has to either be Forrest Gump, Titanic, Requim For A Dream, Shawshank Redemption or Schindler's List. These films all left me feeling something, & no matter how many times I watch them, I still feel that exact same way as I did the first time I watched them.
... and of course, films you really deplore?
I don't really know to be honest. I wouldn't say I "deplore" any film as I know the amount of hard work that goes into filmmaking. I guess my least favourite films are films that are incredibly long with very shallow narrative & not really an intention of leaving me to feel anything. Also, films with really bad endings that make no sense - they just confuse me!
Your website, social media, whatever else?
I am on Facebook, Instagram & I am Spotlight-registered, so I have attached you those links below!
https://www.facebook.com/danni.shepherd.98/
https://www.instagram.com/danni_shepherd/
https://www.spotlight.com/6575-7868-3722
Anything else you're dying to mention and I have merely forgotten to ask?
Just that I think it's important to keep driving yourself be better at what you love to do. Keep going, be happy & most importantly, appreciate the hard work you strive to do & it always pays off in the end! Never give up!
Thanks for the interview!